Wales Walking Tours

 Escorted Britain Walking Tours
 3, 4 and 7 nights
The Walks
We have British walking tours every week throughout Wales, graded for different levels of activity. Walking vacation packages in Wales, and travel packages to Wales, too. They are all Country House Based, staying at one hotel for the whole length of time. All holidays have been designed by WALKERS FOR WALKERS. Our escorted group walking tours of England are guided by experienced leaders



Locations: Choose from 3 locations perfect for the mountains Wales - Brecon Beacons or Northern or Southern Snowdonia (Beddgelert-Snowdon or Dolgellau) 
Independent and group walking tours of Wales. Walking Tours - walking travel packages to Wales - Welsh Walking Tours.


What's Included: 

-Accommodations for 7 nights, including private bath/shower. All locations are available every week. Some locations have 3 and 4 night walking tours, too.
-Breakfast, dinner and afternoon tea daily. Picnic lunches on walking days. ALL meals - freshly cooked breakfast, our famous picnic lunch selection (unless otherwise stated), excellent dinner with coffee/tea and after dinner mints
-Full time guide
-Transport to and from your walk each day, if needed.
-Complimentary tea and coffee in all bedrooms
-All taxes (Value Added Tax VAT)
-Detailed itinerary describing the walking program you've booked to whet your appetite for the walking ahead.
-Essential gear checklist compiled by our walking expert to help you take the right gear.
-Full program of day and evening activities
-Train transfers are available from all major cities at an additional cost. Train tickets cannot be confirmed until 60 days before departure. Plan to arrive after 12 noon.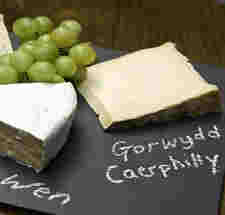 All prices are in US dollars, based on twin or triple occupancy. A few single rooms are available. Book early. 

Accommodation 
We have carefully selected a mixture of comfortable 3/4/5 star country house/hotel accommodation perfect for those which are more comfortable with private bath. All have good boot and drying room facilities, tea and coffee makers and dining room service. Our daily social program includes an informal house party atmosphere, great for making new friends. You spend your whole stay in one property. The settings are varied, illustrating the surrounding beauty and diversity of the countryside. 

Country House Based: You stay at one country house hotel for your entire stay. Most 1 week tours offer walks on 5 days during the week, departing at 9:30AM and spending about 5-7 hours walking, including stops. Wednesday is a free day, allowing you to do what you want, or to rest. The walks are categorized from short to long or from low to high level terrain, so there is something to suit every taste on each departure. The length of each days' walks depends on the level chosen, but can range from 2-12 miles or more. Our most popular British guided walking holidays offer you a choice of up to three lengths of walks each day, we call them Classic Walking Holidays. An easier walk and harder walk and one in between, perfect for those holidaying together with different walking tastes. You can walk with one party level one day, and switch to another the next - it's entirely up to you.You don't have to stick to the same level throughout the week. You need not walk every day, if you don't want to. 

Wales Walking tours country house based.Not all areas have shorter tours.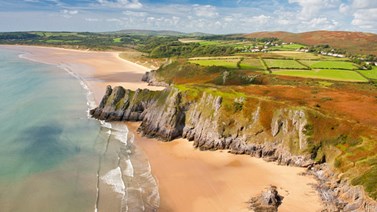 Brecon Beacons Rolling mountains. Wooded valleys. Quiet. Great walks. Waterfalls. A Welsh market town. Dramatic castles. Far reaching views. Canalside paths through traditional meadows. Explore the Brecon Beacons National Park with us. The summits of the Brecon Beacons assert their massive presence amidst exposed plateaux and lofty sandstone summits, high above scattered hill farms. Our guided Classic Walking holidays can offer the experienced walker a great deal of rugged walking along thrilling ridges and edges, and across expansive moorland hills in the centre and west of the Brecon Beacons National Park. For the less seasoned walker the Beacons offer the chance to explore natural forests, fast-flowing rivers and placid canals, or discover the Waterfall Country of the Mellte and Hepste gorges in the south. The Black Mountains, to the east, are long finger-like hills, enclosing lush green valleys. •Classic walks in the Brecon Beacons National Park •Quiet Country House set in lovely gardens with an indoor pool •Wooded valleys, crashing waterfalls and rolling mountains 

BY RAIL: To Abergavenny station. Visit thetrainline.com for train information and to book tickets. Transfer to House: (20 miles). Taxi: allow £28 per journey (less if shared).
BRITISH WALKING TOURS
2023
USD
3 nights
752
4 nights
1179
7 nights
1941
single supplement
136
per night
Short Walks are 5-7 miles, easy gradients. Medium Walks are 7-10 miles, undulating with gentle gradients.  Long Walks are 8-11 miles, 430-1740 ft ascent during the day. 
OTHER LOCATIONS WITH SIMILAR PRICING AND DATES IN WALES:

Guided Walking at Dolgellau (southern Snowdonia)
Steeped in history, the landscapes of southern Snowdonia unfold to reveal one of Wales' best-kept secrets. Tucked away from the honeypot hotspots to the north of the National Park, the solitude and stunning scenery await discovery on our Guided Walking vacations.
BRITISH WALKING TOURS
2023
USD
3 nights
752
4 nights
1179
7 nights
1941
single supplement
136
per night
Snowdon is one of the true wonders of Wales, with its mountains that dominate Snowdonia National Park –giving way to scenic valleys full of pretty slate villages. This land of shimmering lakes and magnificent peaks is an Area of Outstanding Natural Beauty which offers many challenging paths as you scale the tough but beautiful Snowdonia. Our experienced guides are very knowledgeable and will make sure you get to see the best of Snowdonia, no matter your walking level. The drama of these landscapes is mirrored in its many myths and legends and made more mystical still by the singing lilt of the Welsh language that echoes in its valleys. Listen for 'lechyd da' as you raise a well-earned glass at the end of day.
BRITISH WALKING TOURS
2023
USD
3 nights
752
4 nights
1179
7 nights
1941
single supplement
136
per night
BOOK THIS TODAY! CALL LYNOTT TOURS 9AM-5PM MONDAY-FRIDAY AT 1-800-221-2474 OR
Please Email Us For Information