We want you to know

Please read this information carefully. The payment of required deposits or full payments for any program in this brochure or website constitutes consent to the following:


How to make your reservations: Call your professional travel agent. No one is better qualified to give you expert advice than your travel agent. Every year, thousands of travel agents recommend Lynott Tours for quality, dependability and value for money. Deposits and full payment: Your reservation is subject to availability at the time your deposit is received. A non-refundable deposit of $400 per person ($500 for pre-reserved itineraries, $500 for golf, rent a castle and cottage vacations) is due within seven (7) days of making your reservations, unless advised otherwise. Full payment is due ninety five (95) days before departure. Some package prices require instant purchase. Your price is guaranteed once your full payment is received by Lynott Tours, Inc., unless circumstances beyond our control, such as, but not limited to, increases in taxes, and fuel related charges. For reservations and payments made closer to your departure date, a late fee of $25-50 will apply. We accept checks in USD, drawn on a US bank, Visa, Mastercard, Discover and American Express. For payments from overseas clients, we accept wire transfers only. NEW! We can accept payments in US dollars, euros and pounds sterling. Please ask for our wire transfer details.
Airport Transfers on Escorted Coach Tours: We provide complimentary transfers in Ireland and Britain arrording to our schedule, on some tours. If you have earlier return flights or are using a different airport, you must arrange for a private transfer.
Escorted Coach Tours Guides: On some tours, where the number of passengers does not exceed our minimum number to allow operation of a private departure, tours may be combined on one coach without affecting the content of the tour. On Lynott departures with 19 persons or less, some tours may operate by a vehicle with a driver/guide. On CIE departures with 25 persons or less, some tours may operate by a vehicle with a driver/guide.
Baggage: Maximum dimensions of luggage cannot exceed 62 inches per bag. Porterage of one suitcase per person is included on motorcoach tours. Baggage is at owner's risk throughout unless specifically insured. Small articles (coats, umbrellas, etc.) are entirely under the care of the passenger. Airlines between Ireland and Britain and the continent have LOWER weight restrictions than transatlantic flights. If you a re taking Ryanair, Flybe, Aer Lingus or others between countries PACK LIGHT. RESTRICTIONS CAN BE AS LOW AS 15 KILOS OR 33 POUNDS, AND 1 SUITCASE ONLY IS ALLOWED.

Passports and Visas: All passengers must have passports valid for 3 months after their trip. Visa are not required for U.S. and Canadian passport holders. Other foreign national passengers are advise to check with their consulate for other entry requirements. We also recommend that you make a photocopy of the picture page of your passport and keep it with you, separated from your passport. It will be helpful in the event that you lose your passport while traveling. We strongly recommend that your passport be valid for six months beyond the completion of your trip.
Restrictions due to Covid-19: It is the passenger's responsibility to verify the entry and return requirements of their chosen destination. Quarantine and testing requiremnets are expenses borne by the passenger. https://www.cdc.gov/coronavirus/2019-ncov/travelers/map-and-travel-notices.html
Accommodations:
Land arrangements will be provided as described in each individual tour. Accommodations are subject to availability at time of deposit. We reserve the right to substitute hotels, guesthouses and sightseeing features listed herein for accommodations in similar categories as conditions may require. Hotel categories are subjective and are the opinions of Lynott Tours' staff. Self-drive vouchers designated for one country may not be used in another, and vouchers for B&B's may not be used at hotels, or vice versa. Although early check-in is requested, rooms may not be ready for occupancy until 2PM. Triple rooms are available on some tours at the same price per person as a twin room. This may not be comfortable for three adults.
Membership: Lynott Tours reserves the right to accept or reject any person as a tour participant.
Disabled Participants and those with limitations: Any disability requiring special attention should be reported to us at the time the reservation is made. We will make reasonable efforts to accommodate the special needs of disabled tour participants, but we are not responsible in the event it is unable to do so, nor are we responsible for any denial of services by carriers, hotels, restaurants or other independent suppliers. As our coaches are not equipped with wheelchair ramps, all tour members must be able to mount 3 or 4 steps into coach. We regret that we cannot provide individual assistance to a tour member for walking, dining, getting on and off motorcoaches and other transportation vehicles, or other personal needs. Travelers who need such assistance must be accompanied by a qualified companion. Hand controls for car rentals are special equipment and may not be available at all locations. Oxygen: Some airlines do not allow you to travel with your own oxygen canisters. If requested, we can arrange oxygen on board, and at our destinations at added cost. Passengers requiring wheelchairs should bring their own for added comfort, but we can also provide these if needed. Electric scooters are not allowed on our larger coach tours, but may be accepted on our smaller size tours.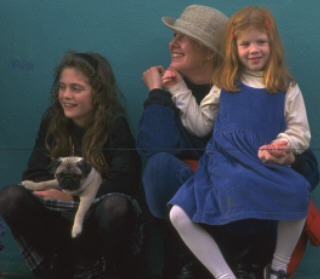 Children: Rates for children apply when the child shares accommodation with two full paying adults. For safety and security purposes, children under 18 years of age must be booked into a room with at least one accompanying adult. On self-drive tours, rates include accommodations only. Sightseeing and dinner is not included. When a child is free, breakfast is not included. On CIE tours, children under 8 are not permitted to travel on coach tours.
First night reservations on self-drive tours: If you do not specify a location at the time of booking, we reserve the first night for you at our choice of location at no charge. Bookings are automatically made as near as possible to your arrival airport and are always within one hour of your arrival city. If you would prefer another selection or location or an open voucher for the first night, you must advise us when making your reservation. If you change your mind later, there will be a revision fee in addition to a reservation fee.

Pre-reserved and open B&B vouchers: The accommodations are on a space-available basis. Pre-reserved requests should be made at the time of booking with your travel agent. Second and third choices should be provided. Fees apply. Please see individual programs for charges. We will endeavor to secure reservations as requested, but reserve the right to substitute the closest available accommodation. In the event that you are forced to cancel the tour, your reservation fee is non-refundable. Accommodations not pre-reserved are subject to availability, are designed to be booked as you drive along and a limited number of rooms may be allocated for this purpose. Please note that many B&Bs in Britain set a reservation leadtime of 1 to 4 days. In Ireland, we have an Online Vouchers Reservations System. This site will allow customers travelling with Lynott Tours B&B Vouchers to pre-book any of our properties before they arrive for their stay in Ireland. The online service is available once you have paid in full.
When do you receive your documents? No later than two weeks prior to departure, unless requested earlier. If you request the list of hotels and/or guest homes prior to the shipment of documents - a $25 shipping and handling fee will be incurred and must be paid prior to shipment.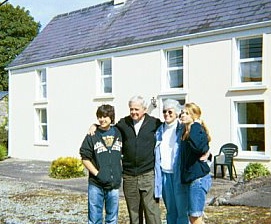 TOUR MEMBERSHIP: To promote an enriching travel experience, we reserve the right to accept or reject any client and to remove from a tour any person whose conduct is incompatible with the interest of the tour group.
Revisions: Fees ranging from $25-50 will be charged for every revision made, including name changes. These are non-refundable should you eventually cancel. BANK FEES OF UP TO $25 WILL BE CHARGED FOR EACH TIME A CREDIT CARD IS DECLINED. Bank fees apply when a check is unpaid by your bank.
Travel Insurance: We understand that your trip can take a year to prepare for, but only a second to ruin. While you can't do anything to prevent unforeseen inclement weather, illness, injury, baggage loss or many other unpredictable circumstances either before or during travel, you should definitely consider purchasing travel insurance when traveling with Lynott Tours. As a valued Lynott Tours client, we want to make sure that you cover your travel investment. Therefore, we have partnered with Travel Guard, the leading travel insurance company, to provide a comprehensive travel insurance plan at an affordable cost. Travel insurance is strongly recommended and we suggest that you consider this valuable coverage in addition to your own health insurance policy or other existing insurance policies, should certain other unexpected events arise while traveling. Details will be sent with your trip confirmation and the insurance will be included in your trip package as shown on the trip invoice. You may purchase the protection plan at anytime prior to your final trip payment date but to receive the pre-existing medical condition waiver, you must do so within 7 days of making your initial trip deposit. To decline the travel insurance, you must sign and return the waiver portion of the insurance information provided with your trip confirmation to our office. The cost of the insurance coverage will then be deducted from your trip invoice. You may also call Travel Guard's 24-Hour World Service Center toll-free at 1.866.385.4839 with any questions or claims needs. A live representative will be available to assist at anytime. Please refer to Product # 008526 P1 4/09. Insurance is underwritten by National Union Fire Insurance Company of Pittsburgh, Pa., a Pennsylvania Insurance Company (NAIC #19445) with its principal place of business at 70 Pine Street, New York, NY 10270, currently authorized to transact business in all states and the District of Columbia. The Policy will contain reductions, limitations, exclusions and termination provisions. All coverages may not be available in all states. TRAVEL INSURANCE
Cancellations-Airfare: Penalties and restrictions are different for each fare type. There is a fee for changing or canceling any airline reservation. Minimum charge is $40. These can run as high as 100%. Please ask for details. TRAVEL INSURANCE Cancellations-Motorcoach Tours: For land only bookings: If cancellation is received in writing by Lynott Tours, Inc. more than 70 days before departure, you will lose your deposit. For cancellations closer to departure, the additional penalties are: 69-46 days-35% of tour price; 45-8 days-45%; 7-1 days-50%; 1 day-100%. If we cancel a tour, we will offer a substitute. If this alternative is not acceptable, our liability is limited to the return of your payments. We cannot assume liability for any fees relating to cancellation of air tickets or other services. TRAVEL INSURANCE

Cancellations-Self Drive & All Other Tours: For land only bookings: The operator reserves the right to deduct out-of-pocket expenses. The minimum charge will be the loss of deposit and charges may run as high as 100%. Penalties are the higher of loss of deposit or: 45-31 days 25%; 30-8 days 50%;7 days or less 100%. If amount stated is less than deposit, you will lose your deposit. Reservations cancelled within a week before departure are non-refundable. Pre-reserved itineraries incur substantial added costs when canceled. These penalties are in addition to the above: RESERVATION FEES, REVISION FEES, THEATRE TICKETS, RAIL TICKETS, TRAVEL INSURANCE LATE FEES. Please check the appropriate charges for your tour when making your reservations.
Refunds: Unused hotel accommodations, or any other unused service or feature are not refundable nor exchangeable for other accommodations or features unless as a result of extraordinary circumstances. YOU MUST CONTACT OUR OVERSEAS OFFICES WHILE TRAVELING. All claims for refunds must be submitted in writing within 60 days of completion of the tour. If you contest the charges on your credit card, and you are found to be incorrect, you fees charged to us by the bank will be passed along to you. This is at minimum $25 per transaction.
Not Included: Airfare (except where shown), departure, customs, immigration and security taxes, pfc's, taxes on gas, insurance and other related items, passport fees, visas where required, tips to your tour director and driver, laundry, telephone calls, any other items of a personal nature, meals not specified on itineraries and items not on the table d'hote menu, any future tax increases, sightseeing in the quiet season and any other items not specifically mentioned. Fees charged by your bank for credit card or other transactions are not included.
Special Notice: All rates shown are in U.S. dollars unless otherwise shown and do not include future government taxes or surcharges, or future additional service charges. These rates are based on tariffs and tax rates in effect as of June 19, 2021 and may be subject to change without notice. Each individual tour price includes charges for research, itinerary preparation and planning, currency transfer and booking procedures. In each case, the quoted price represents a complete package price and an itemization of individual component prices will not be rendered under any circumstances. In order to protect your price, we recommend that you pay in full and on time. Rates do not apply over St. Patrick's Week, Easter, Bank Holidays, Christmas and New Year's. Larger coach tours in Ireland, Britain and Scotland are operated by CIE Tours. Other suppliers include Rabbies Tours, Evan Evans Tours, etc.

Responsibility: Lynott Tours, Inc. (hereinafter called the tour operator) is responsible to the tour member for supplying the services and accommodations offered as stated in the brochure describing the tour purchased by the tour member, but as to all services and accommodations furnished, the tour operator expressly disclaims all responsibility or liability over any matter whatsoever for loss, damage, injury or expense to property or person due to any cause whatsoever occurring during the tour or otherwise. All tickets, vouchers and orders are furnished and issued subject in all respects to the foregoing and to any and all terms and conditions under which the transportation and other services and accommodations provided thereby are offered and/or supplied. The operator and/or their agents can accept no responsibility for losses and accidental expenses due to changes in schedules, sickness, weather, strikes, terrorism, war, quarantine or other causes. All such losses or expenses will be borne by passengers. The right is reserved to decline to accept or return any person as a member of any tour or to cancel or alter the tour. All air carriers and any other transportation companies whose services are featured in these tours are not to be held responsible for any act, omission or event during the time passengers are not on board their conveyance. Airline liability for passenger baggage is limited by their tariffs. The services of any I.A.T.A. carrier may be used in conjunction with these tours.

The statements herein and the contract between tour participants and the Operator are made and entered into in Mineola, New York. Any claim which cannot be settled amicably must be litigated in a state court for Nassau County, New York and shall be governed by the laws of New York State.


A Note about Airfare: It is your responsibility to provide us with: Under the Secure Flight program, passengers will be required to provide: · Full name (as it appears on passenger's identification document) · Date of birth · Gender. We are not responsible if you are denied boarding, or appear on the "no fly" list.
Please Email Us For Information
Questions? Call Lynott Tours at 1 (800) 221-2474 USA Canada; 01 516 248 2042 ELSEWHERE
-About Lynott Tours