Customized Tour in England
Private Guided Tours
Tour England on an all inclusive chauffeur guided package for small groups of travelers. Our vacations in England offers personally escorted chauffeur driven vacation tours of Great Britain. We'll plan days shaped around your own interests. Tours that fit you perfectly. Turn your dreams into plans.

Enjoy your private car tour of London, and the expertise or your car and driver in the rest of Britain. This private guided tour spends three nights at a London hotel, followed by four nights at your choice of country hotels and castles. Set amidst the quiet beauty of the English countryside, our hotels capture the ambience of a bygone era, gracious life and old-world hospitality. If you don't see exactly what you want here, please ask. We are experts at planning unusual itineraries, for any length of stay for a customized tour in England. Let us plan your private England tour.

Call 1-800-221-2474   9AM - 5PM or Please Email Us For Information


Day 1 - DEPART TO LONDON
You board your overseas flight. Destination: LONDON. Dinner and breakfast served aloft.


Day 2 - LONDON
Arrive at Heathrow Airport and transfer to your downtown London accommodations. Day to rest after your overseas flight. You may want to sample afternoon tea. There is nothing quite like sipping Darjeeling, Chamomile or Earl Grey in elegant surroundings, while eating scones served with Devonshire cream or delicate cucumber sandwiches.


Day 3 - LONDON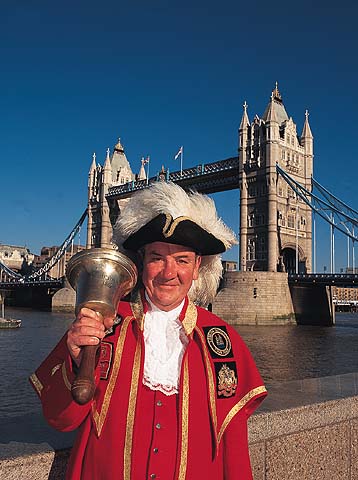 Your morning sight-seeing of London includes "Dickens London" including his house on Doughty Street. Museums, galleries and superb shopping abound. Covent Garden, once London's fruit, vegetable and flower market is now a delightful shopping area with boutiques, unusual shops, intimate bistros and restaurants. Return to your London hotel.

Day 4 - LONDON
You visit the Tower of London. The Tower is one of the most impressive medieval fortresses remaining in Europe. Many great names have languished here, including kings of England, France and Scotland. There are many things to explore - Traitor's Gate, the Bloody Tower and the Crown Jewels. Return to your London hotel.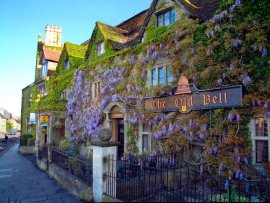 Day 5 - STRATFORD-UPON-AVON/COTSWOLDS
Known primarily as the home of the Bard, Stratford is a bustling market town in the heart of England. You visit Anne Hathaway's birthplace - a quaint thatched cottage in idyllic Shottery and Shakespeare's timber-framed home on Henley Street. Stay in the quaint Cotswolds.

Every May Day, outside the village pubs of England, strangely clad people can be seen leaping into the air, waving handkerchiefs and sticks, with bells jingling from their clothing. This traditional ritual to welcome the return of spring is called morris dancing, and it goes back at least to the 15th century.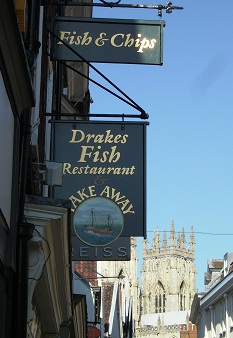 Day 6 - EXPLORE THE COTSWOLDS
Some of the loveliest towns in all England are located in the Cotswolds, with houses of honey-colored stone along winding lanes. This area inspired the endless fascination with "sylvan bowers" and copses of the English Romantics. Chipping Camden, Bourton-on-the-Water and Stow-in-the-Wold are but a few. You explore these quiet, dreamy country towns.
Day 7 - HEREFORD/HAY-ON-WYE/THORNBURY
Timber framed buildings line your route through Hereford to the Welsh border and the town of Hay-on-Wye, the "Book Capital of Britain", known for its abundance of bookstores and scholars. One second-hand book shop in town takes over seven buildings!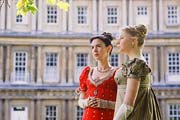 Day 8 - BATH/WINDSOR
The focal point of today's drive is the Georgian city of Bath. It was under the benevolent patronage of Beau Nash that it rose to the queen of English watering places and one of the most important spas in the world. You explore the Roman Baths, Pump Room and the grand Royal Crescent.
Day 9 - HOMEWARD FROM LONDON
You bid your fond farewell to England as you travel to the airport and your return flight to the U.S.A., arriving the same day.
One English stone is 14 pounds.
One hectare is 100 meters by 100 meters, or about 2½ acres.
75° F is 25° C.
What's Included:
Chauffeur driven car including chauffeur's expenses. A sedan is suitable for 1 or 2 persons; MPV or SUV for 3 or 4. Rolls Royce and minibuses are also available.
7 nights accommodation at hotels; room with private bath.
Full breakfast is served daily (Continental in London and Cotswolds).
Value-Added Tax (V.A.T.) and service charges.
Passport Case with "What You Need To Know Before You Go"
Travel Insurance is available.
Sightseeing shown is for descriptive purposes only and admission charges are for the passengers' own account.


Mix of accms
Gold
Red
London 3 nights
Burns
NH Kensington
Marylebone
Cotswolds 2 nights
Banbury Arms
Cotswold House
Buckland Manor
Bath 1 night
Leigh Park
Combe Grove
Thornbury Castle 4 poster
Windsor 1 night
Master Robert
Sir Christopher
Wren's House
Oakley Court
Chauffeur Drive Britain
* Many gold and red hotels do not accept children. Comparable substitutions will be made. This itinerary or any other may be customized for any number of nights using any hotel or B&B. Itineraries are also available for Scotland only, Ireland or for any other part of England or Wales.

Customized Itineraries: We can modify the itinerary to suit your family's or group's needs. If you just need a private car in London, or a car and driver in Britain, we can arrange private guided tour designed just for you. Travel in style with our qualified driver/guides in a chauffeur driven car in Scotland or minibus. We have luxury vacations to suit your every desire, including an 8 day Whisky Tour. Ireland and Scotland Chauffeur Drive 

England private tour - chauffeur drive London, Cotswolds, Bath
Cotswolds private tour - chauffeur drive Cotswolds
Scotland private tour
Wales - private tour - chauffeur drive
Ireland and Scotland Chauffeur Drive

Call 1-800-221-2474 9AM - 5PM or Please Email Us For Information