Scotland Private Guided Tour-

Scottish Insider - our special Scotland trip
Scottish Insider 8 Day Private Guided Tour for the Discerning Traveler

What goes into an unforgettable tour of Scotland? Lots of great scenery, for sure. Perhaps a bit of something you can't quite put your finger on, but nevertheless creates a lasting impression. Maybe a piper playing, perhaps a conversation with a local shopkeeper, or a shepherd working his dogs. We pay attention to all the details so you can relax and enjoy your trip. Seamless travel experiences are made easy for you by our team of creative tour planners. Ask us for details. If you don't know where to start, we have suggested itineraries. Here is one:

Custom Scottish luxury travel. This private chauffeur driven guided tour of Scotland includes not only spectacular and dramatic sights, but the experience of staying at special, outstanding accommodation. This "insider" Scotland trip journeys to Inverness, samples magnificent castles, the Whisky Trail, Loch Ness, the glens, and travels over to Skye.

Day 1 - STIRLING/EDINBURGH
Welcome to Scotland, the land of Rob Roy, and the setting for the film, "Braveheart". Every bend in the road affords a reminder of history and romance. Visit Stirling Castle, with its Renaissance castle perched high on a cliff. The Royal Palace of James V is the jewel in Stirling Castle's crown. Visitors can view the King and Queen's apartments, see the famous Stirling Heads and come face to face with characters from the 16th century Stewart Court. The Great Hall James IV's Great Hall, the largest ever built in Scotland, was complete in 1503 as a splendid venue for courtly celebrations and occasions of state. Regimental Museum The Regimental Museum of the Argyll & Sutherland Highlanders is full of fascinating displays telling the story of the Regiment from its beginnings in the 1800s through to present day.Travel to Edinburgh, Scotland's beautiful capital.
HIDDEN & HAUNTED EDINBURGH
A chilling way to explore Edinburgh after dark – and underground. Strictly adult-only, this ghost tour is a short, sharp shock – your unsettling introduction to our capital's unsavoury past.
These tales are not fit for the glare of daylight – or for telling to those under 18. Join us, and your guide will share true stories of sinister misdeeds and terrible consequences. Starting your walking tour above ground around the wynds and closes of the Old Town, you'll hear of bloody plots that led to treason and torture – as well as secret lives that led to horrific deaths and tormented souls.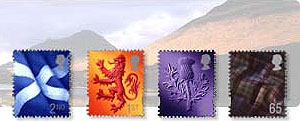 Day 2 - EDINBURGH
Your exploration of the capital of Scotland includes the "Royal Mile", from Edinburgh Castle to Holyroodhouse. Some intriguing characters got their start in Edinburgh, including Dr. Jekyll and Mr. Hyde. Enjoy dinner with song, dance, and bagpipe music. (Departures for most of August will include Tattoo tickets instead). (B,D)
SPECIAL EVENT: OWL EXPERIENCE
On our Owl Encounter you will get to grips with our wide variety of owls. Learn about their habitat, how they hunt and their preferred prey while handling and flying them. This is a must for the Owl enthusiast, or the complete beginner.  To top this we have also have a large collection of non-native species including the snowy owl, immortalised by J K Rowling's Harry Potter.


Day 3 - PITLOCHRY
Near the Victorian town of Pitlochry, famous for its salmon ladder, the Highlands meet the Lowlands. With your kilted Safari Ranger, share our passion for nature, culture, history and breathtaking scenery between 2000 and 3000 feet.Armed with cameras and binoculars, climb aboard your Land Rover and journey to the high tops through a land sculptured by the elements and steeped in history, culture, nature, and breathtaking views with no shortage of photo opportunities. You may even be lucky enough to see the Majestic Red Deer, the Famous Grouse, the elusive Mountain Hare or the soaring Golden Eagle as you travel through forests, mountains and moors on private hill tracks. This Safari will inspire you with an insight into this magnificent natural wilderness and leave you with memories to last a lifetime. Stay in Pitlochry. (B)


Day 4- WHISKY/INVERNESS
Visions of highland games, golf, haggis, remote islands, tartans and fine malt whisky come to life as you tour the countryside. The Whisky Trail passes little Highland villages en route to the Glenfiddich Distillery, where you sample the famous "water of life". Cawdor Castle, the place Shakespeare had in mind when he wrote Macbeth is nearby. The battle of Culloden was fought near Inverness. Stay at Culloden House, a gracious ivy clad Georgian mansion. The house's history includes spies, sieges, high chieftains and romance. (B)
OUTLANDER EVENT: In the afternoon we visit Culloden, which plays an important role in Scottish history and the Outlander books. It's not far from the Culloden Battlefield where Claire and Jamie said their tearful goodbyes, before Jamie joined the Jacobite army to fight for the Stuarts. You have the opportunity to explore the visitor centre and site, and pay tribute to those who lost their lives at the last battle fought on British soil. You then take a short drive to the ancient standing stones at Clava Cairns, which could have given the inspiration for Craigh na Dun.

Day 5 - LOCH NESS/SKYE

Pass the Caledonian Canal, which links the lochs of the Great Glen to the North and Irish Seas. View Loch Ness, the legendary home of "Nessie". Monster spotting is a favorite pastime here from the ruined Castle Urquhart. As you trace the shores of crystal-clear lochs, the most photographed castle in Scotland, Eilean Donan Castle appears. Travel over the sea to Skye, associated with Bonnie Prince Charlie. (B)

Day 6 - SKYE
Explore the inner Hebridean Isle of Skye, with nearly a thousand miles of dramatic coastline of sheer cliffs sweeping down to the sea, and an interior of wild peat bogs. At Portree, pastel houses line the streets and fishing boats bob in the harbor. At the Skye Croft Museum, see a traditional family home, a smithy, and a weaver's house. Visit Dunvegan Castle, the MacLeod stonghold. (B)


Day 7 - FT. WILLIAM/CALLANDER
Travel by ferry to the mainland and to Ft. William, dominated by Britain's highest mountain, Ben Nevis. The Pass of Glen Coe is notorious for the 1692 massacre. The area of low mountains and serene lakes around Callander is known as the Trossachs, the setting for Sir Walter Scott's Rob Roy and Lady of the Lake. The Roman Camp is a charming turreted hotel with elegant decor, built for the Dukes of Perth in 1625. (B)

Day 8 - HEADING HOME OR TO IRELAND
You bid your fond farewell to Scotland as you travel to Glasgow Airport for your return flight home or continue on to Ireland. (B)

Custom Scottish luxury travel includes:

Airport transfers
Private guided tour by car, minibus or small coach.
Driver/guide throughout.
Accommodations for 7 nights at very special, exclusive properties; room with private bathroom.
7 breakfasts (B), 1 dinner (D) (or Tattoo tickets)
Baggage handling.
All taxes and service charges.
All sightseeing and entrance fees are for clients' own expense.
We will be happy to include a stop at a highland games May-September, mainly on weekends.
Some highlights:
Stirling Castle, Edinburgh Castle, Palace of Holyroodhouse, Castle Fraser and Garden, Glenfiddich Distillery, Culloden Battlefield, Castle Urquhart at Loch Ness, Ferry to the Isle of Skye, Glencoe Visitors Center, Military Tattoo tickets
Your charming accommodations: Higher prices apply in August.

Location
MIX 
GOLD
RED - As shown
Stay
Edinburgh
Mercure
Jurys
Balmoral
2 nights
Atholl Palace 
Atholl Palace
1 night
Pitlochry
B&B
Inverness
Mercure
Coul House
Culloden House
1 night
Skye/Ft. William
Kings Arms
Skeabost
Inverlochy Castle
2 nights
Stirling/
B&B
Roman Camp
Mar Hall
1 night
Callander