SCOTTISH SAMPLER 4 DAYS / 3 NIGHTS
Private Tour of Scotland 4 days. My own Scotland Tour. Design your own tour with a driver/guide.
You can cover a lot of Scotland in just 4 days when you have a driver/guide at the helm. You won't get lost or ask for directions. Spend quality time seeing the sites you want to see, with just 2-6 friends.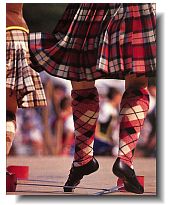 Get to know Scotland a little better on our 4 day/3 night Scottish Sampler Tour.

Day 1 EDINBURGH/ST ANDREWS/ABERDEEN
Depart Edinburgh. Our journey takes us past tiny fishing villages and impressive mountains on to the tiny seaside town of St. Andrews. Standing proudly on the east coast of Scotland, the historic town of St. Andrews is a jewel in the crown of Fife. Offering panoramic views out across the North Sea, St Andrews is famous for its historic university, medieval streets, gorgeous traditional buildings and, of course, its world-famous golf courses. Stroll along St Andrews' medieval streets and shop for food and gifts in the quaint shops. Walk up the steps to the top of the 12th century St Rule's Tower at St Andrews Cathedral and enjoy panoramic views from the top. We travel to Ballater to end our day and spend the night, located in the heart of the largest National Park in Great Britain, Cairngorms National Park.
Call 1-800-221-2474   9AM - 5PM or Please Email Us For Information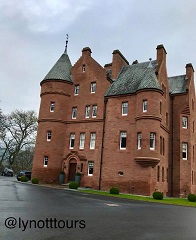 Day 2 HIGHLANDS
Our journey this morning is filled with awe-inspiring scenery as we drive north towards Cawdor Castle near Nairn, the ancestral home of the Campbells of Cawdor since the 14th Century. We spend some time touring and exploring the castle and beautiful gardens. As we travel towards Inverness we visit Clava Cairns (the Prehistoric Burial Cairns of Bulnuaran of Clava). They are a group of three Bronze Age cairns (in case you are wondering, a cairn is a mound of rough stones built as a memorial or landmark, typically on a hilltop) located just south of the Culloden Visitor Center, which is cared for by the National Trust for Scotland. We visit the powerfully moving site of the final Jacobite Rising – the last and most harrowing pitched battle to be fought on British soil. Explore the interactive visitor centre, view fascinating artefacts from both sides of the confrontation, and experience the battle in the immersive surround cinema. We spend the night in Inverness.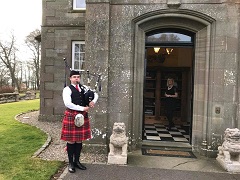 Day 3 LOCH NESS/FT WILLIAM
Our tour travels through Loch Ness where you will have the opportunity to take a cruise on Scotland's most famous loch (which means lake), giving you a chance to search for the legendary monster, popularly known as "Nessie". Heading south now towards Fort William. After a day's escapades, you can put your feet up in a cozy traditional pub and enjoy a distinctly flavored Highland single malt or  a traditional ale straight from the local brewery? You can also indulge in the local delicacies at shops, cafés and restaurants along the High Street. We overnight in Fort William.

Day 4 STIRLING/LOCH LOMOND/EDINBURGH
Our journey back to Edinburgh takes us through Loch Lomond National Park and Stirling Castle. We travel through the land of Scots heroes Rob Roy, Robert the Bruce and William Wallace, taking in the magnificent splendor of the medieval stronghold of Stirling Castle and the beautiful nature and forests of Scotland's first National Park of Loch Lomond.  Arrive back into Edinburgh.

Authentic Local Experiences with a Scottish driver/guide:

Experience the beauty of the highlands and Loch Ness as you relax

Trip Highlights:
Cawdor Castle
Loch Ness
St Andrews Castle & Cathedral
Stirling Castle


Hotels:
3 nights in a selection of 4*hotels
Aberdeen Mercure
Inverness Mercure
Ft. William Glenspean Lodge
Most dates except July/August
Call 1-800-221-2474   9AM - 5PM or Please Email Us For Information