SPECIALS
Package deals to Scotland - Package deals to London
For the best in Scottish travel, or planning your independent visit to Britain, arranging a car rental London, or one in Glasgow, take a look at the following discounted vacation packages. Bed and breakfasts and castles can all be part of your dream vacation. Cost-wise, independent travel is not more expensive than group touring. We take the same low prices and savings resulting from our volume buying power and pass them on to you.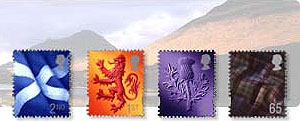 Stay in a Scottish Castle or Manor- Scotland travel
Edinburgh – Aberdeen – Highlands – West Coast – Edinburgh
This beautiful individual 8 day car tour provides visitors with a unique experience to remember for a long time to come. Airth Castle, near Edinburgh & Glasgow, Tulloch Castle in Dingwall (Highlands), and Ballachulish Hotel, near Fort William (West Coast)

Travel Scotland Price includes
Self-drive standard car with unlimited mileage and tax for 7 days to visit Scotland. Large cars, minibuses and automatics are available.
7 nights accommodation in accommodation
Day Itinerary Hotel Location
Day 1 Arrival Edinburgh Airth Castle, 4* near Edinburgh
Day 2 Edinburgh Airth Castle, 4* near Edinburgh
Day 3 Royal Deeside Ardoe House, 4*
Day 4 Highlands Tulloch Castle, 4* Dingwall
Day 5 Highlands Tulloch Castle, 4* Dingwall
Day 6 West Coast Ballachulish Hotel, 3*+ near Fort William
Day 7 Edinburgh Airth Castle, 4* near Edinburgh
Day 8 Departure Edinburgh
Scottish breakfast.
7-day Historic Scotland Explorer Pass (valid over 14 days)
City Sightseeing Edinburgh Tour (approx. 1 hour, hop on/hop off, ticket valid for 24 hours).
Value-Added Tax (V.A.T.) and service charges.
Passport Case with "What You Need To Know Before You Go"
Travel Insurance is available
YES! You can stay longer.Ask for rates.

Day 1 Airth Castle Arrival Arrive at Edinburgh/Glasgow Airport and pick up your self-drive car. Explore your arrival city. Head for your splendid hotel in the Falkirk area. Airth Castle Hotel is a 14th Century Castle and converted Stables nestled in 14 acres of wooded parkland and landscaped gardens, providing a world of relaxation at one of Scotland's most exclusive country retreats. Enjoy the grandeur of your hotel tonight

Day 2 Airth Castle Travel onto Stirling and visit Stirling Castle, magnificent both in its situation on a commanding rocky outcrop and in its architecture. Of outstanding interest are the Great Hall and the Gatehouse of James IV, the marvelous palace of James V; the Chapel Royal remodelled by James VI, and the artillery fortifications of the 16th and 18th centuries. The castle was a favourite royal residence and the birthplace of James II in 1430. See the weavers create a masterpiece in the Tapestry Workshop.

Day 3 Edinburgh – Royal Deeside You will depart in the direction of Aberdeen. You will visit Scone Palace, the home of the Earl of Mansfield. Scone is a castellated palace, enlarged and embellished in 1803, incorporating the 16th century and earlier palaces. The Moot Hill at Scone was the site of the famous Coronation Stone of Scone (The Stone of Destiny), brought there in the 9th century by Kenneth MacAlpine, King of Scots. In 1296, the Stone was seized by the English and taken to Westminster Abbey. In 1997 the Stone was returned to Scotland and is now in Edinburgh Castle. You will continue through Royal Deeside. Outside Aberdeen, visit Crathes Castle which has royal historic associations dating from 1323 when the Land of Leys were granted to the Burnett family by Robert the Bruce. The castle features some remarkable late 16th century painted ceilings. There is a large walled garden and the great yew hedges date from 1702 with fascinating examples of topiary. You will continue through Royal Deeside.


Day 4 Royal Deeside - Highlands Travel northwards towards Inverness. In the morning follow the Whisky Trail and visit one of the many famous distilleries in the area. You can visit Glenfiddich, McCallums, Grants, Cardhu and many more. Each gives an audio-visual show and then a guided tour of the distillery to learn of the processes and for many the highlight is a tasting at the end of the tour. The choice of what to see and do in the Speyside area is huge – there are castles – Brodie, Cawdor (made famous by the Shakespeare's Macbeth), and Ballindalloch. Visit Culloden Moor, site of the last land battle on British soil, wander around Inverness, capital of the Highlands, take the Strathspey Railway from Boat of Garten to Aviemore, watch the Ospreys at Loch Garten. Accommodation in Dingwall at Tulloch Castle. Tulloch Castle dates from the 12th Century, when first the Bains and later the Clan Davidson laid claim to its lands. Like its lively history, the Castle's fortunes have changed many times. Now, it is once again a magnificent fortress, with a ready welcome for travellers. When you arrive, you will be met with Tulloch's countless period features including the 250-year old panelled Great Hall. As you enter the magnificent hallways you will pass by painstakingly restored original fireplaces and ceilings and you will begin to realise that this is only the start of an experience you will never forget.


Day 5 Highlands (Inverewe Gardens) Enjoy a day visiting the West Coast of Scotland. Journey across to Ullapool, a quaint fishing village. Then travel down past the dramatic Corrieshalloch Gorge to the Inverewe Gardens, run by the National Trust for Scotland. These magnificent gardens have a famous rhododendron collection and who would expect to find palm trees in Scotland. Return through the magnificent scenery of the Torridon area and past Loch Maree. Return to Dingwall.


Day 6 Highlands – West Coast Today travel south via Loch Ness. Loch Ness forms part of the Caledonian Canal a feat of some great engineering by Thomas Telford linking East Scotland with West by using a series of lochs linked by a canal system. Make a stop at Urquhart Castle, a very scenic spot and also the place where the most sightings of Nessie have been. Continue towards Fort William, which nestles beneath the highest mountain in Great Britain – Ben Nevis. If time allows, why not take a ride up in a gondola at Anoch Mor that on a good day will offer stunning views over the west coast. From Fort William, continue south to Ballachulish.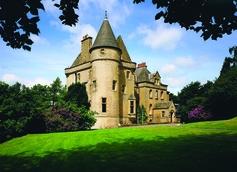 Day 7 West Coast - Edinburgh You will drive through Glen Coe, the dramatic and historic glen (valley), and scene of the 1692 massacre of part of the MacDonald clan by soldiers of King William. Its steep sided mountains offer super walking and climbing. Red deer, wildcat, golden eagle and rare arctic plants can be seen among the breathtaking peaks and spectacular waterfalls.Stay at Airth Castle.
The prices are for general information only and not a reflection of current seat availability. Airfare is subject to change unless ticketed. Price based on instant purchase. CHILD RATES APPLY WHEN A CHILD UNDER 12 SHARES A ROOM WITH 2 ADULTS. When your trip spans two time periods, higher prices
Luxury 1 week vacation
Scotland B&B's and a castle
Two week specials

Call +1-800-221-2474 9AM - 5M Mon-Fri Eastern Time Please Email Us For Information