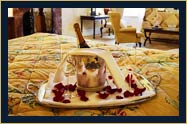 Green Ireland-unique experiences, genuine travels

Would you like to add something different to your Irish vacation this year? It's said that Ireland, once visited, is never forgotten. The Irish landscape has a mythical resonance, unforgettable landscapes and a warm welcome for every visitor. We have many recommended experiences, sure to be memorable. Do any of these strike your fancy?
Our specialty is creating memorable Irish tours with local Irish culture, the natural environment, Irish traditions, language and heritage: a MAGICAL combination

Come and discover what is bringing visitors back to Ireland time and again!

Experience Real Irish Culture and the Gaelic Heart! Ask how to add these to your vacation.

Travel to Galway, to a restored 17th century hill-village set in 200 acres of Connemara's ancient bogland for a day of memorable immersion in Irish culture & music, language, nature & heritage.
This is a brewery experience with a difference. Based on a family dairy farm in an area where 5,000 years of history lie buried, you will not only learn about the brewing process and handle the malt and hop ingredients but also see the dairy parlour, the cows, hear the history of this ancient Ireland location and taste the beer in the original family homestead, complete with dresser, traditional range cooker, old photographs and memorabilia of times past. You can even choose to hand label and buy your own personal bottle of hand-crafted beer. Siobhan will take you on a very personal experience that will immerse you in art of craft brewing, the cultural traditions of the area and give insights to a local family that has been ensconced in the region for hundreds of years.
Breadmaking
Are you an early riser? Well this is a "behind the scenes" experience to wake up for. Step into the kitchen and work side by side with the Ballymaloe Pastry Chef. Roll up your sleeves and learn the secrets of Ballymaloe bread baking. Remember, rarely are two Irish Soda Breads the same!  You will bake Myrtle's legendary Brown Yeast Bread, Irish Soda Breads and help the Professional Team of Chefs prepare all the freshly baked loaves for the house's renowned Breakfast Buffet. And you won't leave empty handed, you will take with you, your own home baked loaves of bread and individual copies of the recipes.
Horseriding
At a local, family owned eco-friendly equestrian center, a peaceful, welcoming place for families and individuals to immerse themselves in nature's wonders, spend time with horses and humans, and enjoy comfortable accommodation and delicious organic food. Spend a day or a week.
Chocolate Tasting, Chocolate Making & Chocolate Afternoon Tea
The Experience begins with a Multisensory Tasting and Interpretation of Chocolate Samples especially chosen to give you an insight into chocolate quality, texture, taste and even sound! The skilled team will explain the finer points that make their chocolate so special. Following this, you will enjoy Afternoon Tea with a difference, of course you will have your choice of Barista Coffee or Speciality Tea, but Jim and Mary's award-winning Hot Chocolate is really a must! Accompanied by freshly baked scones, whipped Irish dairy cream and homemade strawberry jam, you will also get delicious chocolate brownies and chocolate cakes. Now to the next bit, yes there's more! Make and decorate your very own Chocolate Moulded Creation to take home, complete with its own mould. As you wait for your mould to cool, you will enjoy a Luxury Chocolate Mallow Fondue and then on return with your moulds, you will be presented with a Chocolate Taster's Certificate. Now this is a must have Experience for all chocolate lovers!
You will be greeted by Master Smoker Anthony who will take you on a tour of his Smokehouse and introduce you to the wonderful story of Irish salmon. You will learn how he cures the salmon using the wet curing process, an old method that his father taught him many years ago. Find out how oak sawdust creates a smooth flavour and afterwards enjoy a delicious tasting of smoked salmon and the range of other smoked foods. This is a very personalised experience where you will discover hints of the unique smoking recipe that sets Anthony's products apart and understand why today they are much sought after from loyal customers around the world.
Upon arrival, be welcomed by the warm and attentive team at the Maryborough Hotel & Spa. When making your reservation you have the wonderful option to take Afternoon Tea in the beautiful surrounds of the bright and airy Garden Room overlooking 300 year old listed gardens (Mon & Tues) or in the luxury of The Drawing Room with its late 17th century charm and Georgian décor (Wed-Sun).  Relax in the plush lounge seats as you are served a delectable selection of delicate sweet and savoury treats, all expertly prepared by the Maryborough Culinary team. Afternoon Tea is served up on beautiful Bone China crockery in keeping with the traditional old world elegance of this experience.
Walk with a Donkey & Organic Picnic
Take a few hours to explore the forest and river, pass through old stone ruins, catch a glimpse of deer or red squirrel and enjoy the peace of this remote and rugged landscape. Your donkey companion carries a pack for your picnic, rain gear and camera, and a map that will help you find your way. Routes can be 1 km to 25 km, depending on your wishes and fitness. Your organic picnic lunch will keep you fueled for the day and your donkey will become a close friend. 

Learning Traditional Music, Ceramics/Pottery, Walking

Want to learn how to play an Irish jig or reel? Want a fun, friendly music class? We have everything you need. Your week includes workshops each morning, free afternoons to explore the countryside or practice new skills, delicious vegetarian meals and a warm hospitality. So you can experience a bit of our natural landscape, included in the week is a guided Burren walk or a Nature Watching tour at the Cliffs of Moher. Evenings can be spent in the local pubs enjoying music sessions, set dancing or local bands.

Ride an Electric Bike-along the Wild Atlantic Way
exploring the remarkable and wild West Coast of Ireland. Discover a coastline that is remote, landscapes where time stands still and hospitality is at its most welcoming.

Get inspired to write - in Ireland
You'll find yourself more inspired and ready for rest and relaxation after taking part in our amazing tours. They include tours of Holy Wells and other sacred sites in North Kerry, not to mention amazing eco tours that will take your breath away! By taking part in a tour you will be offered the choice of ONE of four writing workshops; Poetry, Short-Story, Memoir or Novel.


Kayaking along the Clare Cliffs
We delve into sea caves, and around sea stacks, while paddling alongside the growing hills that eventually become the Cliffs of Moher. As we hug the rugged coast, there is excellent opportunity to see many different species of seabirds, particularly in the bird sanctuary. As we paddle onwards, unique caves appear - some with enormous cathedral-like ceilings, others with narrow passages. Sometimes we even catch a view of shy sea otters fishing inside the dark caves!

Call 1-800-221-2474 9AM - 5PM Mon-Fri Eastern Time Please Email Us For Information