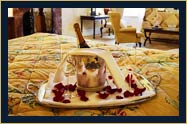 Green Ireland-unique experiences, genuine travels

Would you like to add something different to your Irish vacation this year? It's said that Ireland, once visited, is never forgotten. The Irish landscape has a mythical resonance, unforgettable landscapes and a warm welcome for every visitor. We have many recommended experiences, sure to be memorable. Do any of these strike your fancy?
Our specialty is creating memorable Irish tours with local Irish culture, the natural environment, Irish traditions, language and heritage: a MAGICAL combination

Come and discover what is bringing visitors back to Ireland time and again!

Experience Real Irish Culture and the Gaelic Heart! Ask how to add these to your vacation.

Travel to Galway, to a restored 17th century hill-village set in 200 acres of Connemara's ancient bogland for a day of memorable immersion in Irish culture & music, language, nature & heritage.


Horseriding
At a local, family owned eco-friendly equestrian center, a peaceful, welcoming place for families and individuals to immerse themselves in nature's wonders, spend time with horses and humans, and enjoy comfortable accommodation and delicious organic food. Spend a day or a week.

Learning Traditional Music, Ceramics/Pottery, Walking

Want to learn how to play an Irish jig or reel? Want a fun, friendly music class? We have everything you need. Your week includes workshops each morning, free afternoons to explore the countryside or practice new skills, delicious vegetarian meals and a warm hospitality. So you can experience a bit of our natural landscape, included in the week is a guided Burren walk or a Nature Watching tour at the Cliffs of Moher. Evenings can be spent in the local pubs enjoying music sessions, set dancing or local bands.

Ride an Electric Bike-along the Wild Atlantic Way
exploring the remarkable and wild West Coast of Ireland. Discover a coastline that is remote, landscapes where time stands still and hospitality is at its most welcoming.

Get inspired to write - in Ireland
You'll find yourself more inspired and ready for rest and relaxation after taking part in our amazing tours. They include tours of Holy Wells and other sacred sites in North Kerry, not to mention amazing eco tours that will take your breath away! By taking part in a tour you will be offered the choice of ONE of four writing workshops; Poetry, Short-Story, Memoir or Novel.


Kayaking along the Clare Cliffs
We delve into sea caves, and around sea stacks, while paddling alongside the growing hills that eventually become the Cliffs of Moher. As we hug the rugged coast, there is excellent opportunity to see many different species of seabirds, particularly in the bird sanctuary. As we paddle onwards, unique caves appear - some with enormous cathedral-like ceilings, others with narrow passages. Sometimes we even catch a view of shy sea otters fishing inside the dark caves!

Call 1-800-221-2474 9AM - 5PM Mon-Fri Eastern Time Please Email Us For Information