IRISH PUB TOUR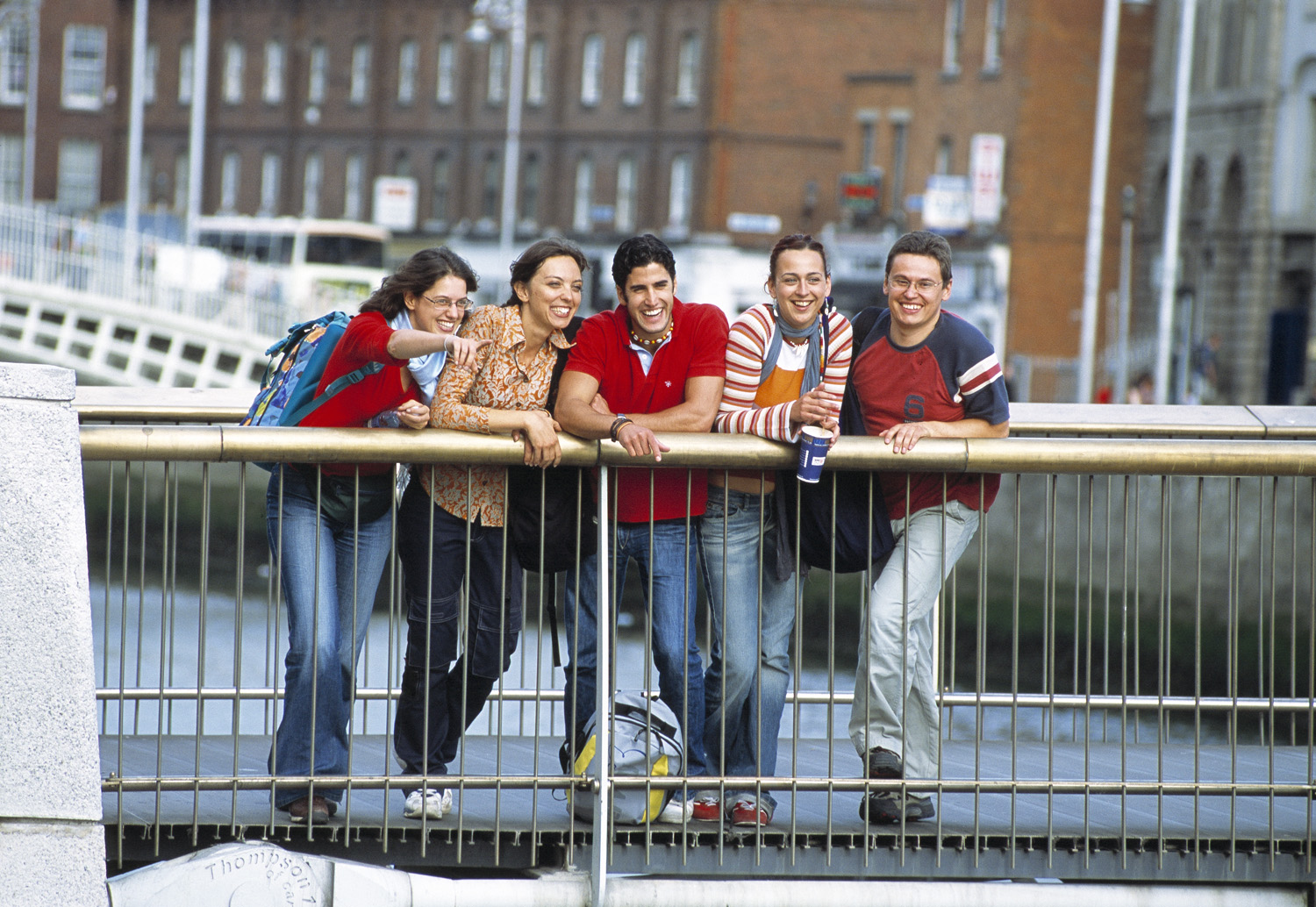 Enjoy the social life, music, dancing or gossiping that takes place in Irish pubs on our Irish pub tours. When you walk into an Irish pub, you will find the place where your grandfather or great grandfather sat around and listened to the local musicians.You are walking through the door of history. You will find a friendly and family atmosphere that you can't create anywhere else. In Ireland, find the pub where the your family name is proudly painted on the outside. Find the place where you want to be on our pub tour of Ireland.
8 or 9 Day Irish Pub Coach Tour
This is not a drinking tour of Ireland, but an opportunity to visit friendly pubs throughout Ireland. Pubs are the center of Irish life, where you can have coffee, great food, and of course, Guinness as well.
Itinerary
-Ttour of Ireland
Your Day-by-Day Itinerary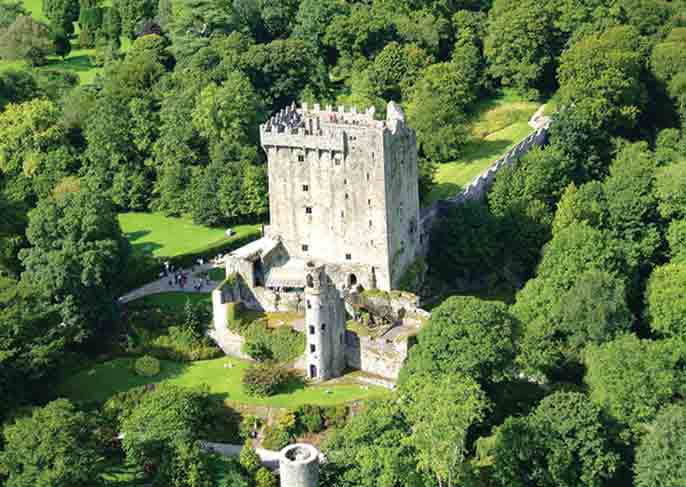 Day 1: Dublin City Tour | Canal Cruise Dinner Your tour departs from your Dublin hotel at 2:00 PM. A local guide will bring you on a panoramic tour of central Dublin. The capital of Ireland offers a unique and scenic way to experience the city's sights - sightseeing by a former Guinness barge through the heart of Dublin, and a barge tour provides a different perspective of the city's landmarks and attractions. Sip a welcome drink and enjoy dinner while listening to live music. (D)
Oldest pub in Ireland: Sean's Bar in the town of Athlone in Co. Westmeath since 900 AD. It even has the certificate from the Guinness Book of World Records to prove it.
Oldest pub in Britain: The Bingley Arms in Bardsey, North Leeds, which opened in 953 AD.
Day 2: Medieval Kilkenny Walk
Head to historic Kilkenny for a guided walking tour along its Medieval Mile, stretching from cathedral to castle. Discover the rich heritage, narrow streetscapes, and picturesque merchants' houses of this small, historic city. Next, enjoy a special beer-tasting experience. Spend some time browsing as you please before dinner in your hotel. (B, D)Kilkenny is a charming and historic city located in the southeast of Ireland, known for its well-preserved medieval architecture, vibrant arts scene, and rich cultural heritage. There are plenty of sightseeing opportunities in and around Kilkenny to explore. Soak up the atmosphere and savor the ancient craft of artisan brewing with a private tasting at Sullivan's Taproom. Explore on your own before dinner at your hotel. (B, D)

Day 3: Waterford & Blarney
Visit the Marine Bar in Dungarvan and enjoy a drink with some traditional music in this centuries-old, family-run pub. Travel to Blarney Castle to explore the beautiful gardens or to kiss the famous stone, which legend promises will bestow the "Gift of Gab". Pass through County Cork to the lively town of Killarney and explore its laneways. You will have free time after dinner to explore some of its friendly pubs, many with live music. (B, D)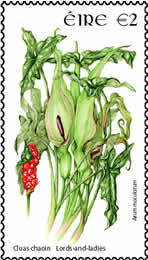 Day 4:Dingle Peninsula DinnerVisit Moriarty's in the Gap of Dunloe, before heading out to the Dingle Peninsula. Visit a farm for an immersion into traditional rural life and watch skilled sheepdogs demonstrate their talents at herding. Enjoy free time to explore the charms of Dingle town. In the evening, head to the Celtic Whiskey Bar in Killarney for a tasting, chocolate pairing, and dinner. (B, D)
Day 5: Cliffs of Moher
Ferry across the wide River Shannon Estuary. Take in the spectacular beauty of the Cliffs of Moher, soaring 700 feet above the Atlantic surf. Walk along the top of the cliffs for views across Galway Bay to Connemara and the Aran Islands. After an early dinner at your hotel, visit a local pub for a special evening of storytelling. (B, D

Day 6: Galway & Athlone
) Spend a leisurely morning in Galway. Perhaps start your sightseeing in the heart of the city at Eyre Square, a central public park surrounded by shops, restaurants, and historical landmarks such as Spanish Arch. Walk along the River Corrib. Travel to Athlone, where you'll enjoy an Irish Coffee or Whiskey as you cruise Lough Ree in a replica Viking longship. Next, raise a pint at Sean's Bar, the oldest in Ireland, dating back to 900 AD. Enjoy dinner at the Athlone hotel this evening. (B, D)

Day 7: Guinness Storehouse
Enjoy the scenery of central Ireland as you travel to Dublin. Visit the Guinness Storehouse in the heart of the city – one of Ireland's most popular attractions – and sample Ireland's iconic brew as you take in the panoramic view from the seventh-floor Gravity Bar. In the evening, visit The Merry Ploughboy for a hearty dinner and an evening of traditional Irish entertainment. (B, D)
From the Irish Independent: Kavanagh's ("The Grave Diggers"), Glasnevin, Dublin This pub from 1833 is named after the former landlord John Kavanagh - who fathered 25 children. It is commonly known as "The Gravediggers" due to its proximity to Prospect Cemetery and the frequently observed custom to order a pint by throwing a shovel of earth from the cemetery against the pub's wall. The resident ghost is said to be an elderly man in old-fashioned tweeds, who sits at the bar enjoying a pint ... until he disappears without a trace.
Day 8: Tour Ends in Dublin
Your program ends after breakfast. (B)

At one time Dublin had over 4,000 pubs. As time passed, laws came into being to control the amount of pubs in the city. Now Dublin has almost 750 licensed pubs, each with its own style and particular clientele, its own special character. Many have specialized – traditional music, song & dance, sport & literature and quality cuisine served in a relaxed informal atmosphere. All are centers of Irish life, where there are no strangers, just friends you have not met.
Hotels: Superior & First Class
Hilton Garden Inn or Croke Park Hotel Dublin (1 night)
Kilkenny Ormonde Hotel Kilkenny (1 night)
International Hotel Killarney (2 nights)
Galway - Galway Bay
Sheraton Athlone (2 nights)
Ashling Hotel Dublin (1 night)
Tour Includes:
Sightseeing by luxury coach
Professional driver/guide
7 nights in hotels listed
Full daily breakfast and many meals*
Visits and admissions
Headsets for walking tours
Deluxe carry-on backpack, ticket wallet, luggage tags & strap
All local taxes, hotel service charges & porterage for one suitcase per person
Free Wi-Fi on coaches and in hotel lobbies

Price per person sharing a twin or triple room. ONLY ONE TRIPLE ROOM IS AVAILABLE PER DEPARTURE - BOOK EARLY. Save 10% per person on coach land tour prices if you are 8 & under 18 and traveling with at least one full fare paying passenger.
IRISH PUB TOUR
2023
8 DAYS FROM
$1915
SINGLE ROOM SUPPLEMENT FROM
525
WEDNESDAY AND SATURDAY DEPARTURES
SEPT
2,6,9,,13,16,20,23,27,30
OCT
4,7,11,14,18,21
Irish Pub Tour 8
Land prices
2024
Start in Dublin
USD
*
Apr
6,13,20
2445
May
4,15,25,29
2695-2945
June
5,15,26,28
2845-3095
July
6,17
2845
Aug
3,21,31
2845
Sep
7,18,28
2845-3095
Oct
2,5,9,12,16,19
2495
Nov
2
2145
Single Supplement
550- Save 50
Child 8-17
Save 10%
*departures designated as small group are at higher prices
Would you like a pub tour departure just for you and a group of friends? Just ask!

You can generally bring a child into a pub at any age. Here is the actual law: If you are under 14 (18 in Northern Ireland) you cannot normally go into a pub or other licensed premises where alcohol is sold and consumed during opening hours unless you are the landlord's child or live on the premises. However, a publican can apply for a children's certificate that will allow children under 14 to be taken into a pub by an adult. Most pubs have them. Children would normally have to leave by 9 pm.
LAND ONLY RESERVATIONS: If you do not book flights through us, a charge of $30 per person will apply andcovers both arrival and departure transfers onthe first and last day of all tours within time frames specified for each tour.In order to book transfers, we must receive complete arrival and departure details at time of booking.
If you don't see the date you are interested in, please call us. Availability changes often.
Here are the top ten pubs in Ireland according to the Irish Times:
1. Jim O' the Mill, Upperchurch, Tipperary
2. J O'Connells, Skryne, County Meath
3. The Long Hall, Georges St, Dublin
4. Sean's Bar, Athlone, County Westmeath
5. Nora Murphy's Bar, Brandon, County Kerry
6. John Kavanagh's (The Gravediggers), Glasnevin, Dublin
7. Kehoe's, South Anne Street, Dublin 2
8. Grogan's Castle Lounge, 15 William St South, Dublin 2
9. The Cobblestone in Dublin's Smithfield
10. The Hanged Man's pub, Milltown, County Kildare

And these were added by Lonely Planet in 2022:

Teach Hiúdaí Beag, County Donegal
De Barra's Folk Club, Clonakilty, County Cork
The Moorings, Dungarvan, County Waterford
O'Connell's, Skryne, County Meath
Dick Mack's, Dingle, County Kerry
Morrissey's, Abbeyleix, County Laois
Thomas Connolly, Sligo town
Mickey Finns Pub, County Wicklow
JJ Houghs Singing Pub, Banagher, County Offaly
The Rusty Mackerel, County Donegal
Cancellation Penalties: Airfare up to 100%; Land: Penalties per person apply: 70 days or longer: Forfeiture of deposit 69 - 46 days: 35% per person 45 - 8 days: 45% per person 7 - 1 days: 60% per person, On day of departure: 100% per person Travel Insurance from $60

Call 1-800-221-2474 9AM - 5PM Mon-Fri Eastern Time
Please Email Us For Information