Group Travel and Custom Ireland Tours
TRAVEL GROUPS TO IRELAND, ENGLAND, SCOTLAND, WALES
: When planning a group tour with Lynott Tours, you have lots of choices - to suit both your budget and your travel preferences. Our brochure features our best-selling scheduled tour itineraries, while our website has more than 200 pages of itinerary ideas. We can work with any reasonable budget. We would be happy to revise an itinerary and price to meet your exact needs. We are experts at custom designing tours to a client's specifications. It is actually the #1 thing that we do. We would be happy to help with your plans. Please call us at (800) 221-2474 should you have a question. We will do our best to make sure that the trip is a memorable one.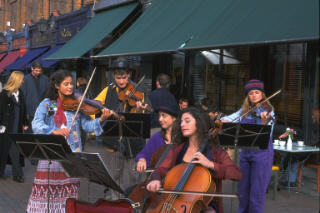 When planning a group to Ireland or Great Britain with Lynott Tours, we have options:
Scheduled small tours - no more than 15 people
Scheduled large tours? up to 47 people
Custom itineraries? your own itinerary, or ours
Group of 6 or more? Contact us for a price quote for your group tour, EITHER ON A COACH-SHARING BASIS, OR FOR EXCLUSIVE USE OF A COACH.
Day tours, and multi-day itineraries!
We can work with any reasonable budget. We would be happy to revise an itinerary and price to meet your exact needs. We are experts at custom designing tours to a client's specifications. It is actually the #1 thing that we do. We would be happy to help with your plans. Please call us at (800) 221-2474 should you have a question. We will do our best to make sure that the trip is a memorable one.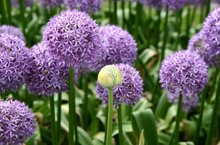 For groups of 6 or more people, you would have many choices:
1. Our smaller scheduled coach tours with at most 15 on board.
Just buy a few seats on our tours, or charter a whole departure. We take you to memorable, off the beaten path places, often inaccessible to larger coach tours. Our driver/guides have spent a lifetime traveling the highways and byways and know much about the local history and color.
Ireland
England
Scotland
Northern Ireland
2. A large scheduled motorcoach tour (up to 47 people on board).
These value-for-money itineraries range from 4-14 days and cover the "must-sees" in our destinations at reasonable prices.
Ireland
England
Scotland
Wales
Northern Ireland
3. A private custom tour, just for your group.
Compile your wish list!
4. A self drive tour (least expensive).
Our largest vehicles seat 8 with luggage.
5. A cruise around the British Isles and Ireland.
Relax and unpack only once. Our small group private shore excursions can't be beat!
Lynott Tours Scheduled Guaranteed Small Group Escorted Tours
- Who wants to travel in a crowd? Charter one of our scheduled departures or let us create a custom Ireland itinerary to your exact requirements, or plan a unique Scotland adventure.
Our scheduled tours to Ireland and Scotland are limited to 10 or 15 people! Ireland Tours from 4-14 days. Choose from 5 itineraries. Combine Ireland, England, Wales and Scotland. 3, 4 and 5 star hotels. Downtown hotel locations in Dublin, Glasgow and Edinburgh. Luxury coaching fleet from minibuses to 49 seater coaches. Forced air ventilated, reclining seats, no smoking coaches. Meals include full breakfast and choice of 3 entrées for dinner.
On our LARGER scheduled tours:
With 16 passengers you qualify for 1 free place on the land coach tour and with as few as 8 you can get a 50% discount for the 8th traveler. This concession does not cover a single room supplement.
Private Custom Tours in Ireland
- Customized private and family tours. Lynott Tours private tour specialists will customize a private custom tour or vacation of Ireland for your small, private or family group.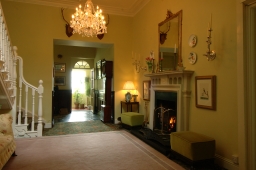 Custom Ireland Tour
: Tell us your requirements and we will create an Ireland vacation package and itinerary just for you! The freedom to stop when & where you want to stop and see what you want to see! FLEXIBLE & CUSTOM: With all of our Ireland vacation packages, you can customize them to best suit your needs. Your Ireland travel consultant will work with you to arrange the best possible Ireland vacation.
Group of 6 or more? Are you are a member of a group or a society that likes to travel? Contact us for a price quote for your private group tour. Although our scheduled tours are for small groups, we can customize a tour for 6- 200 guests. Larger tours include free places for you and other extras. Plan a trip to your very own Ireland or Great Britain.
Some Ideas:

Custom Scotland - Plan a tour around your family name. We have custom one week itineraries for all >Scottish Families. Don't miss yours! By the way, Mc and Mac can be either Scottish or Irish. For our Irish family name tours, please click >here.

Customized Travel Programs for Religious Institutions
At Lynott Tours, we create customized travel programs that will satisfy your congregation and fulfill your objectives. We individually design successful programs to your exact specifications. WE CAN OPERATE TOURS FOR AS FEW AS 6 PEOPLE.

Let us create a faith-based vacation package for your group. Our sample tours include:
Presbyterian Tour of Scotland
Methodist Tour of England
Catholic Tour of Ireland
Episcopalian Tour
If you have special group, or want a different itinerary. Customized and Creatively Developed Group Tours to any part of Great Britain or Ireland - wedding anniversaries, adventures for top performing sales staff, birthday celebrations, getaways with your buddies, family reunions and more.
You can't miss out on an incredible opportunity to experience these destinations EXACTLY THE WAY YOU, AND YOUR TRAVELING COMPANIONS, WANT.
Why struggle
trying to reshape an existing tour package into something that attempts to serve your needs? At Lynott Tours, we are famous for designing personalized group tours that are thoughtfully customized to satisfy your interests, special requirements and budget! Each trip is unique...just like you! We provide the kind of unforgettable experiences - Unforgettable Experiences - Access to Special Accommodations - Access to the Best Regional Restaurants - Realistic, Fun, Educational Itineraries
NEW!
Once your group tour is under deposit, we will give your group its own web page with the itinerary, links to hotel and sightseeing websites, and some important travel information. You can customize this page, and offer the opportunity for tour members to ask questions.
What our clients say
| | |
| --- | --- |
| Reidy Family farm House Kilgarvin Ireland | Thank you so much for setting up our Reidy family trip to Ireland. We had a wonderful time and were able to see a great deal in a short period of time, thanks to our guide, Martin Hogan. He was wonderful and became part of the family. We were able to find the house my father was born in, as well as a cousin we never knew existed in Kilgarvin. We will be back again. Thanks much for everything. The Reidy Family. Dick Reidy |
No group too small or large. Planning a sorority reunion in England, professional organization trip, church travel to Scotland, Ireland travel group, or an English garden and opera tour? We would be happy to customize an Ireland itinerary for you, including airfare, private minibus or motorcoach with a tour guide, hotels or B&B's of your choice, and any sightseeing or meals you would like. If you don't see exactly what you want here, we will do our best to custom design a unique tour just for you to the British Isles or Ireland. We can design a special tour for you or your own group, others just like you who enjoy discovering special, unique hotels, B&B's and unusual inns, outstanding food, and cultural, literary and historical sites. We prefer to plan these tours in a relaxing manner, staying at two or three base locations from which you can visit places of interest - and not have to move luggage every day.
What goes into an unforgettable tour of Scotland? Lots of great scenery, for sure. Perhaps a bit of something you can't quite put your finger on, but nevertheless creates a lasting impression. Maybe a piper playing, perhaps a conversation with a local shopkeeper, or a shepherd working his dogs. We pay attention to all the details so you can relax and enjoy your trip. Seamless travel experiences are made easy for you by our team of creative tour planners. Ask us for details. If you don't know where to start, we have suggested itineraries for Ancient Ireland, Antiques, Doll Collecting, Archeology, Gardens, Sacred Sites, and more. Ask about our specially designed tours for non-profit institutions. Fundraiser Travel is our specialty. Ireland educational tours

Come home to Scotland and celebrate your Scottish roots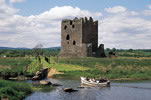 Plan a Clan Tour
We have custom one week itineraries for all Scottish Families, culminating with the Clan Gathering in Edinbugh. Don't miss yours! Agnew Armstrong Arthur Baillie Barclay Bell Blair Borthwick Boyd Brodie Broun Bruce Buchanan Burnett Cameron Campbell Carmichael Chattan Cochrane Colquhoun Crawford Crichton Cumming Cunningham Currie Davidson Dewar Doig Donald Donnachaidh Douglas Dunbar Duncan Durie Eliott Erskine Farquharson Fergusson Forbes Fraser Gordon Graham Grant Grewar Gunn Hall Hannay Hay Henderson Herd Home Hunter Irvine Jardine Keith Kennedy Kerr Kincaid Lamont Leslie Lindsay Livingstone Lockhart Lumsden Macalister MacAlpine Macaulay Macbain Macdonald Macdougall Macdowall Macduff MacEwen Macfarlane Macfie Macgregor MacInnes Macintyre MacIver Mackay Mackenzie ... more ...


Our Group Department are experts at planning the unusual itinerary for a group of six or more. If you are a member of a group or organization that wishes to travel together with a focus on the activities and events of your particular interest, please ask our group travel experts to design a customized program especially for you. Our decades of experience and volume buying power will enable us to give you the most competitive prices while maintaining top quality.


Dear Ellen,
I wanted to take a minute and let you know that my Kester Group of 8 had a wonderful time. Everything was perfect for them and they said the driver was just great. They were happy they went with the Bunratty Castle so I am glad we made the change. Thank you for all your hard work.
Sincerely, Susan
Travel Agent, PA
Here are some ideas to get you started:
Art and Antiques of Britain
Spend your time exploring the byways of Britain, looking for antiques. We visit markets along with a myriad of antique and curio shops in the villages and hamlets. Shops are now allowed to open for 6 hours on Sunday, and many of them do, so you'll have seven days to fill your bags. See our individual tours, too.
Jane Austen's England
Lynott Tours are offering for lovers of the irrepressible Jane Austen the opportunity to step back in time, and see England through the eyes of Jane Austen - the England as depicted in her magnificent novel "Sense & Sensibility", among others. Explore London and the English countryside and recreate that very special period in time. This tour will allow the traveller to follow in the footsteps of Jane Austen's characters, Mr. & Mrs. John Dashwood, Robert Ferrars and Elinor Dashwood. See our
individual tours
, too.
Crafts of Ireland
A tour complete with demonstrations of age-old Irish crafts - weaving, knitting, tweeds, china, crystal and lace making. Visit the Aran Islands whose unique sweaters serve not only to protect from the cold, but whose patterns are borne of the sea. See fine china and tweeds handcrafted in Donegal. View the famous Carrickmacross Lace and see crystal hand-blown.
Methodist Tour of England
Follow in the footsteps of Wesley (1703-1791), a clergyman of the Church of England, and a founder of Methodism.
Mystical Ireland and Britain
Have the standing stones of Ireland always intrigued you? Do you wonder why Newgrange and Stonehenge were built where they are? Visit the pre-Christian monuments of the Bronze Age, See Dozmary Pool, where King Arthur is reputed to have thrown Excalibur into its depths. In Boscastle, visit the Museum of Witchcraft and Black Magic. In Scotland, visit Pictish stones at Meigle and more.
Presbyterian Tour of Scotland
9 Days - Emphasis is made on the Presbyterian heritage in Scotland a well as on Scottish history, the magnificent landscapes, and the welcoming, friendly people. On this trip you'll experience the many wonders of this magical land - the large cities and towns and villages alike, all steeped with a rich culture and history; spectacular scenic drives in the highlands; plus some of the fascinating islands to the west and north! Learn about Scotland's role in the Protestant Reformation and key Reformer John Knox, its turbulent history of kings and queens, and gain insight into the politics of this proud land. More
Stately Homes and Gardens of Britain
Private, inside visits to stately homes, meeting with the titled owners, viewing private art collections and a wealth of furniture and gardens seldom seen by the public. This tour will allow the visitor to see many styles of gardens, from the formal gardens of the Elizabethan era, to the "cottage style" garden of the nineteenth century. A wonderful fusion of colors awaits the visitor and a chance to imagine just how the landed gentry amused themselves.

Crafts of Scotland
Travel into the remote Highlands and Islands for some spectacular Scottish scenery and some visits to the home of Harris tweeds, hand knits, kilts, jewelry making and glass blowing. Villages hug the banks of coal-black lochs. Ancient crofters' cottages dot the landscape - cottages that combine sleeping and living quarters with cowshed, hen house and hayloft. Many are without chimneys, the smoke from the fireplace filtering through the thatched roof. Visit the northernmost point on the British mainland, John O'Groats and then the Orkney Islands.
Dickens London
Travel to London and to Rochester, once of the home of Dickens. Other than London, Rochester appears in Dickens books the most often. In the full spirit of the holidays, England looks like a Christmas card. This tour focuses on London and the surrounding area. Sample special foods and follow in the footsteps of Charles Dickens.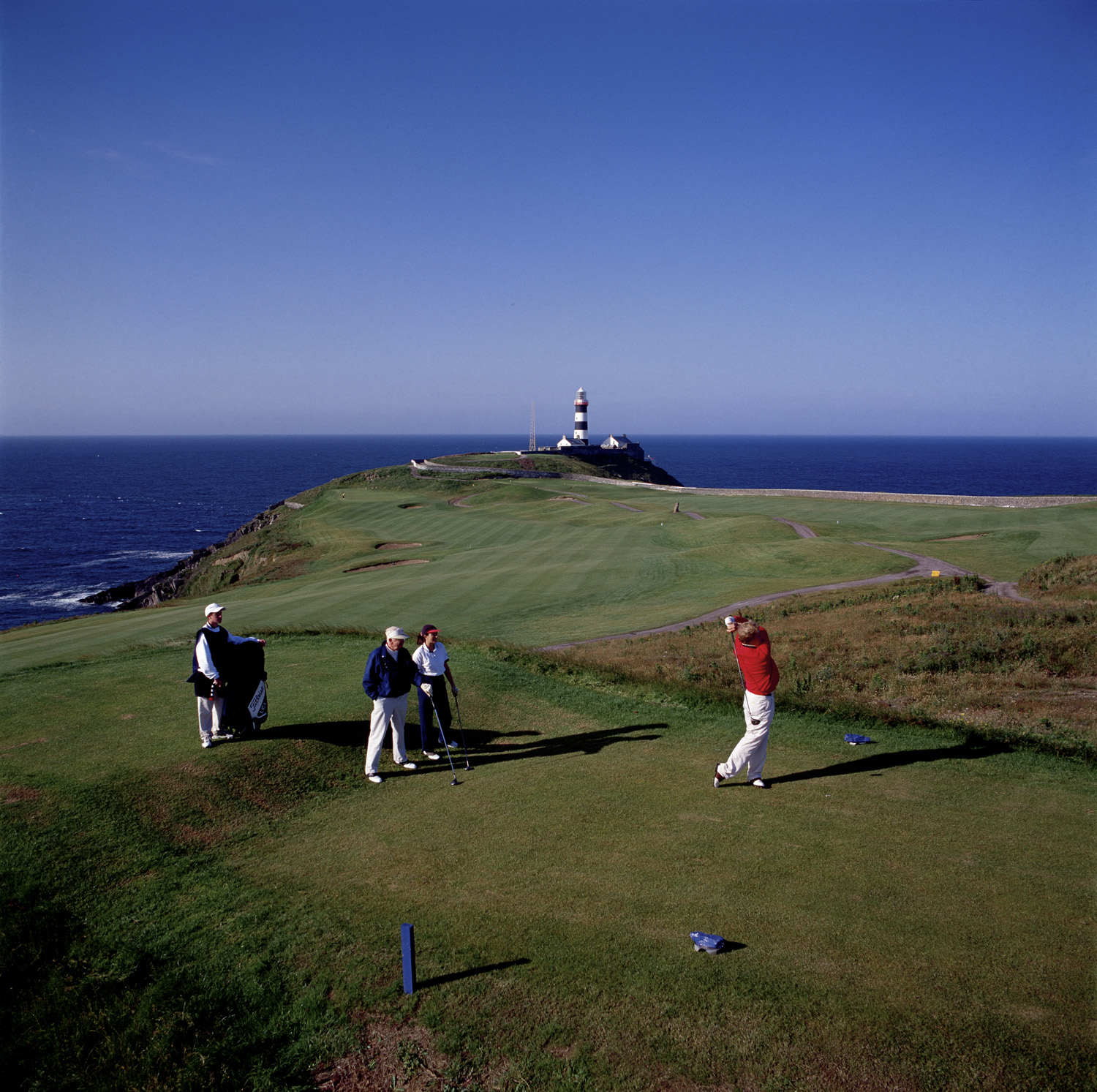 Ireland Golf Groups
With no less than 400 golf courses spread throughout the country, the island of Ireland claims no less than one third of all the links courses in the world. Imagine – 30% of the world's links courses are in Ireland, and all of them are accessible to the visiting golfer. The names conjure images of sea, surf and sandy links. If you haven't played Ireland, you haven't experienced golf at its most challenging. We will be happy to plan any other itinerary for you. Custom Ireland Golf Vacation - choose your own golf courses! More
Contact
Lynott Tours at 1 (800) 221-2474 USA & Canada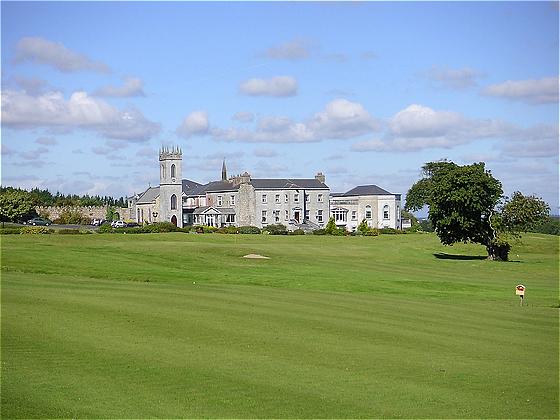 HOUSES AND GARDENS OF IRELAND -
Customized Educational Travel Programs for Non-Profit Institutions
Ireland educational tours
Fundraiser Travel
Stately Homes of Ireland
The focus of this tour are the private visits and receptions with the landed gentry in their own homes, hearing the history of the houses first hand. See private art collections, and gardens. Lunch as guests of the Earl and Countess of Rosse at their home, Birr Castle, whose gardens are laid out around a lake Visit at Barons Court, the home of the Duke and Duchess of Abercorn. The house was redecorated by David Hicks, and contains an outstanding collection of art and porcelain.
Ireland Antiques Tour
Shop in Ireland antique stores for your favorite Irish furniture, hunting prints, paintings, jewelry, china and more. For the professional shopper, interior designer or just those with a love of Irish antiques. Search for elegant Irish antiques that serve as reminders of Ireland's extraordinary history. Antique buying tours in Ireland, in cities, and off the beaten track.
Lighthouse Tour of Ireland
This 14 day tour of Ireland is rich not only in beautiful scenery and historical sites, but includes fun-filled traditional music sessions. Hotels are planned for and 2 and 3 night stays, making for a less tiring tour. The lighthouse tour of Ireland itinerary hugs the coastline of Ireland, north and south, allowing for visits to some of the lights of Ireland.
Why not let Lynott put together an inspiring vacation for you?
Questions? Contact
Lynott Tours, your Scotland travel agents at 1 (800) 221-2474 USA & Canada
Please Email Us For Information