DAY TOURS FROM DUBLIN BY BUS
Dublin Ireland sightseeing

Sunday Bus Tours from Dublin
Sunday is still a day of rest in Ireland, but we have two tours that operate on summer Sundays from the bus station in Dublin.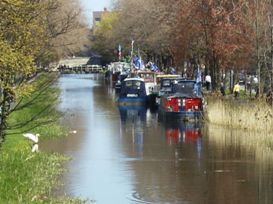 Dublin sightseeing tours. Already booked your Dublin vacation, and now have some free time? Enjoy one or more of our Dublin day tours which cover such diverse topics as castles, places older than the Pyramids, seaside villages, and more. The choices are endless. By using Dublin as your base, you can explore Ireland far and wide. We have both bus sightseeing tours from Dublin.
Day Tours Tours by Bus from Dublin:
TOURS FROM DUBLIN
Please note that these tours require a minimum purchase of $200. We can prebook your Dublin hotel the night before the tour.

Dublin Sightseeing Options: All tours have stops en route for photography, shopping etc.

Hop-on Hop-off Dublin City Tour
With over 28 stops at Dublin's top visitor attractions there is no better way to see Dublin!
Tour extras:
FREE Second (Blue) Route Going to Glasnevin Cemetery, Croke Park, Brazen Head and many more..
Night Tour-See Dublin in a whole new light! 5 euro upgrade ticket option available for this tour
Explore Ireland's capital city and visitor attractions at your leisure with your 2-day valid ticket and 2 routes. Hop on board Dublin's original language tour with audio commentary in 8 languages! Or why not enjoy live guide commentary from our local award winning Irish guides!
This fun and friendly 90-minute tour departs every 8 to 20 minutes throughout the day and stops along the primary tour route include Trinity College, the Guinness Storehouse, Dublin Castle, St Patrick's Cathedral, Kilmainham Gaol and the Old Jameson Distillery. Visitor attraction discounts & exclusive offers are available on receipt of your ticket and in the City map.
| | | |
| --- | --- | --- |
| 2020 | Adult | Child 3-13 |
| Malahide Castle | $48 | $28 |
| Howth & Malahide Castle | | |
| Wicklow Mountains & Glendalough | $61 | $47 |
| Newgrange & Hill Of Tara | $69 | $50 |
| Cliffs of Moher | $86 | $56 |
MALAHIDE CASTLE & COASTAL TOUR
Visiting Malahide Castle & Gardens and Howth Summit
Stopping first at the grounds of 
Malahide Castle
 you can enjoy a live-guided tour of the refurbished castle (Talbot family) and wander the castle grounds which span some 250 acres. Watch out for the ghosts that haunt the castle! Enjoy the private gardens of Lord Talbot, which have been opened to the public and are described by garden lovers as a small botanic haven.
Visit the local craft shops or relax over a coffee, treats & pastry.
Continue with a scenic coastal drive through the picturesque Malahide & fishing village of 
Howth
. Take time to wander around this pretty village before making our way to 
Howth summit
 for a spectacular photo opportunity overlooking 
Dublin Bay
. The perfect way to unwind, less than one hour from the city! MALAHIDE CASTLE & COASTAL TOUR
Arrive 15min before at 13 Upper O'Connell Street (City Sightseeing Shop)
Daily departs at 9.30am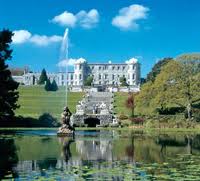 THE WICKLOW MOUNTAINS TOUR Visiting Sally Gap, Glendalough and Avoca village
Arrive 15min before at 13 Upper O'Connell St (City Sightseeing Shop)
Daily departures 9.15am

Ixperience the Wicklow Mountains Tour from Dublin, including stunning Glendalough, on this day trip from Dublin. Lunch in Fitzgerald's Pub. The day tour of Wicklow is guaranteed to be one of the highlights of your visit to Ireland. You may arrive a stranger but you will leave a friend. Your most memorable day in Ireland is enhanced by our award winning Wicklow Mountains Tour guides. Absorb their tall tales and legends of Glencree Valley and the famous Sally Gap. Soak up the breath taking Wicklow mountain scenery and rolling green countryside at locations made famous by movies such as Braveheart, P.S. I Love You & Vikings. The stunning scenery of our route includes Glencree Valley, a photo stop at the Guinness Lakes (Tay), the bog lands and heather fields of the Sally gap and Glendalough. Situated in the heart of the Wicklow Mountains, the 10th century monastic round tower settlement in Glendalough is the jewel in the crown of the Wicklow Mountains Tour. Offering up leisurely (or more challenging) walkways to the lower and upper lakes, Glendalough is a must for any visit to Ireland. Make sure you have your camera at the ready! Then into Fitzgerald's Pub for a hearty lunch (meal deal with complimentary drink available for all on board) Why not try an Irish whiskey to toast new friends made on the Wicklow Mountain Tour before heading back to Dublin after an day exploring the enchanting garden of Ireland.
NEWGRANGE AND HILL OF TARA
Sit back and relax as we escape deep into the countryside. We will take you back in time to the seat of the High Kings of Ireland at the Hill of Tara. Continuing to Newgrange, this magnificent UNESCO World heritage site is dated 3,200BC and is one of the oldest and largest Neolithic burial chambers in Europe predating the Egyptian pyramids! As part of your experience you will be taken on a guided tour inside the tomb of Newgrange. We are one of the few companies who can provide you with this unique experience. Our last stop of the day is in a small picturesque fishing village of Howth. We drive through Howth Summit where you can end the day with spectacular views looking out over Dublin Bay. Let the fresh sea breeze invigorate you before we head back to the city via a coastal route.
Arrive 15min before at 17 Lower O'Connell Street (

Dublin Visitor Centre

)
Departs 9am on Mon, Tue, Fri & Sat from Apr-Oct
Full day tour Guaranteed entry to the tomb, Newgrange Hill Of Tara Howth Village & spectacular views from Howth summit Inclusions Entry to the tomb, Newgrange
CLIFFS OF MOHER DAY TRIP
Highlights
Full guided tour in English
Nonstop coach service from 

Dublin

 to the cliffs
One of the highest cliffs in Europe
Freedom to explore the cliffs at your own leisure!

Doolin Village
The Cliffs of Moher Shuttle gives you the freedom to explore this natural wonder at your own pace. Stop by the beautiful village of Doolin, home to Ireland's burgeoning surf scene, some wonderful restaurants and traditional Irish pubs. A unique heritage site, the Cliffs are home to a wide array of flora/fauna. Is famous as well as a film location from the Harry Potter movies! Learn about the Cliffs place in Irish history and folklore at the Cliffs of Moher Visitor Centre, entry fee included!

Call 1-800-221-2474 9AM - 5PM Mon-Fri Eastern Time
Please Email Us For Information
Train tours from Dublin