Scotland Family Vacation - The Clan Tour of Scotland

7 Day Special Scottish Family Escorted Tour - Let your family explore Scotland together

UNIQUE SMALL GROUP TOUR OF SCOTLAND - SCOTLAND FAMILY VACATION DESIGNED JUST FOR YOU - THIS SMALL TOUR TO SCOTLAND GOES WITH JUST 4 PEOPLE OR MORE

Tour Scotland on a small group tour of Scotland. 

Simply the Best Way to Travel with Children In Scots Gaelic, the word "clan" means family or children. This very special Small Group Tour of Scotland for your clan combines enriching experiences in the charming towns of Scotland staying at child friendly hotels and B&B's, and even a romantic castle. Fun adventures include Harry Potter train trips, castle visits, and traditional music. This is an escorted family vacation with activities for everyone. It can be modified or custom designed to suit your exact needs. A totally flexible, guided tour – an adventure you'll never forget! 
The Lynott Tours Difference
Explore Edinburgh, Scotland's Capital
Visit Medieval St. Andrews, the home of golf
Hunt for the Loch Ness Monster
Enter the wizarding world of Harry Potter and ride the Jacobite Steam Locomotive
See where other legendary clans drew swords in battle in Braveheart Country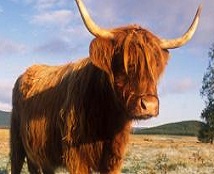 Monday - DEPART FROM HOME Your vacation begins the moment you board your flight. Destination: EDINBURGH. 

Tuesday - EDINBURGH Private transfers. Take a hop-on-hop-off panoramic sightseeing tour of Edinburgh. Tour highlights include Edinburgh Castle, St. Giles' Cathedral, Burns Monument, National Gallery, and the Palace of Holyrood House.   Enjoy  a traditional Scottish Music Show, with dinner. (Tattoo tickets instead on some August deparures) (D)



Call +1-800-221-2474 9AM - 6PM Mon-Fri Eastern Time Please Email Us For Information

Wednesday - ST. ANDREWS & CASTLE STAY Travel to the university town of St. Andrews, known not only as the home of golf, but where William and Kate met.  The medieval center consists of a series of narrow alleys and cobbled streets a castle,and  the now ruined cathedral.   Tonight, we stay at the 480 year old Fernie Castle located on acres of woodlands, with its own lochan.  (CB,D) 

Thursday - PITLOCHRY/LOCH NESS MONSTER Drive through the Victorian town of Pitlochry  to the Edradour Distillery, Scotland's smallest, for an intimate tour and a tasting, including soft drinks.  Later, in the highlands alongside Loch Ness, enjoy monster hunting.  Our lovely hotel is near Ft. William.   (B) 

.  

Friday - RIDE THE HARRY POTTER TRAIN/ISLE OF SKYE Take a train journey like no other. Ride the Jacobite "Hogwarts Express" steam locomotives. We head by ferry to Skye, and up to Portree, where pastel houses line the harbor. Skye has ruined castles, awesome scenery, Viking fortresses and is home to legendary clans, immersed in Celtic myths & legends. We stop to photograph the famous Eilean Donan Castle, used in the film "Highlander" and a James Bond movie. (B)


Saturday - GLENCOE/GLASGOW Enjoy the mystical mountains of Glencoe. In the 1692 battle here, 40 members of the MacDonald clan were massacred in cold blood by the Campbells for not forswearing the Jacobite cause. They say you can still hear their cries!  Visit Stirling Castle to see the Great Hall and Tapestry Workshop.  (B)

Sunday - GLASGOW/HOME Board your return flight. Return home with great memories of the new friends you've made. (B) 


Call +1-800-221-2474 9AM - 5PM Mon-Fri Eastern Time Please Email Us For Information

Includes: 
*Arrival airport transfers on Tuesday; 
*Minibus or motorcoach with driver/guide 
*First-class accommodations for 5 nights; room with private bath. 
*5 hearty breakfasts (B,CB), 2 dinners, including 1 with Scottish music (D) 
*Baggage handling at hotels. 
*All taxes and service charges. 
*All sightseeing and entrance fees. 
Some highlights: Edinburgh - hop on hop off tour,  St Andrews -  castle and cathedral, Highlands - Ride the Hogwarts Express,   Distillery visit, Stirling Castle.   Skye - Ferry to the Isle of Skye 
Scenic Drives – Royal Mile, Princes Street, magnificent Glen Coe, the road to Skye, searching for the Loch Ness Monster, Scottish Highlands

Your 3* & 4* hotels/castles: 
Edinburgh - Jurys Inn (1 night) 
Cupar - Fernie Castle (1 night)
Fort William - Glenspean (2 nights)
Glasgow - Holiday Inn Airport (1 night)
Book it and you go. Tours guaranteed when just 4 people book! If you have just 6 persons in your party, we can give you a PRIVATE DEPARTURE JUST FOR YOUR GROUP AT NO ADDED COST, on any day. A group of 8 or more - save 5%.
Not Available - No individual space available, but available for groups of 6 or more
Guaranteed=Guaranteed to go, and there are still a few seats available. Book now.
Private Departure=Departure booked by a group. No individual space available.
Book now for 2021! We are holding our rates for 2021. Airfare can be booked 11 months in advance
2020
clan
LAND
Departs to Edinburgh Monday
Returns from Glasgow Sunday
AIR/LAND JFK*
TOUR ONLY
24-Aug
30-Aug
         2,913
   2,332
7-Sep
13-Sep
         2,913
   2,332
22-Sep
28-Sep
         2,913
2332
5-Oct
11-Oct
2,913
2332
SINGLE SUPPLEMENT
714
CHILD REDUCTION 5-11
357
*Airfares are estimates only, based on limited availability and are subject to change. The air inclusive prices above are for general information only and not a reflection of current seat availability. Prices are inclusive of air tax. and plus baggage and seat charges.
| | | | |
| --- | --- | --- | --- |
| 2021 | clan | | LAND |
| Departs to Edinburgh Monday | Returns from Glasgow Sunday | AIR/LAND JFK* | TOUR ONLY |
| | | | |
| 3-May | 9-May |       3,112 |       2,332 |
| 17-May | 23-May |       3,112 |       2,332 |
| 31-May | 6-Jun |       3,112 |       2,332 |
| 14-Jun | 20-Jun |       3,397 |       2,332 |
| 28-Jun | 4-Jul |       3,397 |       2,332 |
| 12-Jul | 18-Jul |       3,397 |       2,332 |
| 26-Jul | 1-Aug |       3,397 |       2,332 |
| 9-Aug | 15-Aug |       3,598 |       2,533 |
| 23-Aug | 29-Aug |       2,913 |       2,332 |
| 6-Sep | 12-Sep |       2,913 |       2,332 |
| 21-Sep | 27-Sep |       2,913 | 2,332 |
| 4-Oct | 10-Oct |       2,913 | 2,332 |
| SINGLE SUPPLEMENT | | 714 | |
| CHILD REDUCTION 5-11 | | 357 | |
# Aug 09 Price includes Tattoo tickets in lieu of Scottish banquet on some August departures included. It's the most popular musical event in Edinburgh!

Transfers: Arrival transfer scheduled for your convenience. We are offering homeward transfers at a set time on our Scottish Clan tour. The last night is spent at an airport hotel. Simply walk to the terminal from there.

Call
+1-800-221-2474
9AM - 6PM Mon-Fri Eastern Time
Please Email Us For Information