Self-Drive - England, Scotland and Wales
Our independent Great Britain self drive travel program gives you the freedom to explore history-steeped market towns, idyllic villages, and the glorious gardens of England, Scotland and Wales by car. Explore rugged landscape and remote isles made famous by Thomas Hardy, Burns, Wordsworth and the Brontë sisters. You may combine B&B's, Scottish farmhouses, English country homes, Welsh hotels, manors and even romantic castles in Scotland to form your perfect car tour vacation! We have castles in England, castles in Scotland, castles in Wales, and car rental locations throughout Britain.

Whether you choose an Edwardian country home, or a medieval castle, all the accommodations we recommend for you will be up to your standards - and ours. Select from an assortment of Regency heritage or vintage Edwardian hotels, hand-picking and approving the places that we use for your enjoyment and comfort on each and every self drive England travel prgram. Why not enjoy a luxury stay in a fabulous manor, stylish country house or luxury castle? Our accommodations are selected for their superior service, warm and friendly staff, superb locations and fine cuisine. As our guest, you can be confident that we will custom-design your itinerary with delightful and very special accommodations. If you would like to stay at an unusual off the beaten track hotel or inn not listed here, please ask. We will be happy to plan any itinerary for you, the way you want it.
Custom Tour: Tell us your requirements and we will create a Great Britain vacation package and itinerary just for you! FLEXIBLE & CUSTOM: With all of our British vacation packages, you can customize them to best suit your needs. Your British travel consultant will work with you to arrange the best possible vacation.
Call 1-800-221-2474 9AM - 6PM or Please Email Us For Information
Self Drive England, Scotland and Wales Price Includes:
Self-drive car with unlimited mileage and tax. Large cars, minibuses both manual and automatic are available. You can prepay your car insurance, and we recommend that you do. Please see the Car Information page.
Accommodations at your choice of B&B's, and British hotels, inns, castles or manors. All accommodations, are with private bath. A booklet with addresses and phone numbers is included with your travel documents. Choose some from each category for maximum flexibility. We will reserve them all before you go. Stay for any number of nights at any property.
Full hearty breakfast is served each day. This may include home-baked breads, farm-fresh eggs, cereal, sausage and bacon. (Continental in Edinburgh and London.)
Value-Added Tax (V.A.T.) and service charges.
Passport Case with "What You Need To Know Before You Go"
Travel Insurance is available.
Bonus Stay 7 nights:
In Scotland: 3 day Heritage Pass, in Wales CADW sightseeing pass, In England - English Heritage pass.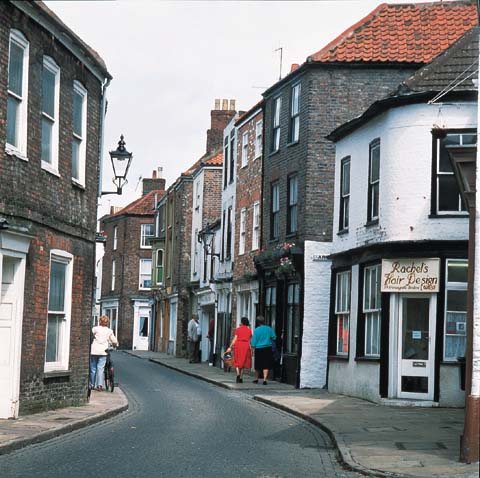 Bed and Breakfasts, Farmhouses and Country Homes (B&B's)
England, Scotland and Wales:
These are private homes, all with private bath. If you simply wish to have a look at the places we represent,
see B&B locations
. Telephone numbers and email addresses are listed in the book of accommodation sent to you with your travel documents. We will assist you in prereserving your B&B's before you go.
British Hotels,Manors Castles and Inns
We have the widest selection - a choice of over 500 hotels, castles, inns and manors in every corner of England, Scotland and Wales. All rooms include private bath.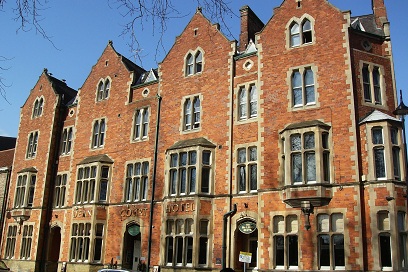 GREEN INNS MANORS & HOTELS and BLUE
- There are nearly 300 hotels, and inns, all rated 3 or 4 star. All are dedicated to providing individual care and attention, excellent food and wines. They include centuries old inns to modern hotels, manors and inns, so you can't fail to find the right place. See
green hotel
list. See
blue hotel list
.
GOLD CASTLES MANORS & HOTELS
- These are our specially hand-picked properties, which have all the charm and sophistication of our higher priced category, but one set price for all. You must pre-reserve this category. These hidden treasures can be found in idyllic settings - everywhere from wooded See
gold hotel list
.
RED
- These are top class 4 and 5 star properties, world-renowned for their high standards of quality and service. They are unique, charming properties, ranging from Edwardian townhouses to 17th century hunting lodges and deluxe medieval castles. We have castles in England,
castles in Scotland
, castles in Wales and manors throughout Britain. See
red list
.
Prices are land only, per person, and include car and accommodation, in USD
SELF DRIVE BRITAIN
Prices are land only, per person, and include car and accommodation.
2018
7 NIGHTS OR LONGER
TWIN OR TRIPLE 
2 TWINS OR  2 TRIPLES 
2 OR 3 PERSONS
4-5-6 PERSONS
JAN-MAR
APR
MAY
JULY-AUG
SEP
JAN-MAR
APR
MAY
JULY-AUG
SEP
NOV-DEC
JUNE
OCT
NOV-DEC
JUNE
OCT
B&B BATH
102
102
109
109
102
97
97
104
104
97
GREEN HOTEL
130
132
146
146
138
125
127
141
141
133
BLUE HOTEL
158
161
182
182
175
153
156
177
177
170
GOLD HOTEL
230
231
243
256
236
225
226
238
247
231
UP TO 6 NIGHTS
TWIN OR TRIPLE 
2 TWINS OR  2 TRIPLES 
2 OR 3 PERSONS
4-5-6 PERSONS
JAN-MAR
APR
MAY
JULY-AUG
SEP
JAN-MAR
APR
MAY
JULY-AUG
SEP
NOV-DEC
JUNE
OCT
NOV-DEC
JUNE
OCT
B&B BATH
118
118
127
127
118
113
113
122
122
113
GREEN HOTEL
152
154
170
170
162
147
149
165
167
157
BLUE HOTEL
184
187
212
212
204
179
182
207
209
199
GOLD HOTEL
268
270
283
299
275
263
265
278
289
270
Child under 12, sharing room with two adults: BB $46, Green $109, Blue $139, Gold $222. Single supplement when sharing car: BB $33, Green $54, Blue $69, Gold $171. For red rates, please ask. The minimum number of nights on this program is 3.
CIRCLE B&BS ARE with bath in basic category; Voucher plus add $7, Premium add $21, August supplement $19.

Family Friendly BOOK THIS TODAY! CALL LYNOTT TOURS AT (800) 221-2474 OR Please Email Us For Information
What our clients say about this program:
"We booked our first trip to Ireland through Lynott in 1987 and were very pleased. I chose Lynott over others as your packages were a better value and much more affordable without sacrificing quality."
"It has been a few weeks since we returned from Scotland. Just wanted to let you know that we had a wonderful time and that the people were very friendly. Overall, we enjoyed our stay and thank you for your help. We plan on returning to Scotland in a few years."
--- James Brown (no, not that James Brown)

Click here for itinerary suggestions
7 nights in England
10 nights in England
7 nights Scotland
8 day Classic Scotland
8 Day Whisky Self Drive
8 Day Haunted Self Drive Scottish Castle Tour
12 day Grand Tour of Scotland
Two week Scotland & Ireland Self Drive
6 day Wales
7 day self drive Wales
7 day luxury Wales
Mileage
PLAN YOUR ROUTE HERE
Travel insurance
Click here for a credit card form.

Travel Specials
Tour conditions

Call 1-800-221-2474 9AM - 6PM or Please Email Us For Information