Scotland motorcycle tours -
Experience Scotland, by bike

For the Motorcycle Adventurer….
Often a map and the spirit of adventure is all that is needed to start a tour as its the chat with Innkeeper or a check on the weather that decides tomorrows route. Scotland is a remarkable easy country to navigate. Most customers find it is well sign posted and as its relatively small, so if lost its just a matter of riding to the next town. When a customer rents a bike from us, we always off a coffee and a chat over a map to look at where they would like to go and are there any must see things they want to do.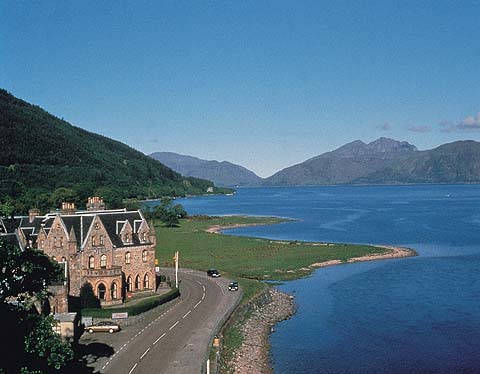 Motorcycle Rental Scotland We offer a range of world-class touring bikes to suit the discerning biker. Included in the rental cost of our motorcycles is tax, fully comprehensive insurance and unlimited mileage. We have a fleet of motorcycles that include BMW GS1200 and F800 plus Yamaha TDM 900's all with full luggage systems. We can combine these to make the bike as comfortable as you need. We also supply inner bags for our panniers and top boxes. This allows for quick and clean removal of inner bags to and from your accommodation. We'll plan your route for you.
Accommodation ranging from hotels to guest houses to B&Bs is included. We can custom design an itinerary and motorbike tour for you to ensure that your motorcycle touring vacation meets and exceeds your expectations.
All riders must be aged 25 or over and have held a FULL motorcycle licence for a minimum of two years to rent a bike in Scotland.
Just tell us:
Your Schedule
Size of Your Group
How Many Hours a Day You Wish to Ride
List of "Must See" Attractions
Accommodation Preferences
Your Budget
Motorcycle tours in Ireland
Please Email Us For Information
Call 1-800-221-2474 9AM - 730PM Mon-Fri Eastern Time