Walking Tour of Ireland - walk on ancient paths
The most popular way to walk in Ireland is to travel with a group on an
escorted walking tour of the Dingle Peninsula in County Kerry
.
Group Size for our Irish walking tours:
Your Guided walking tours Ireland group is small with 6 - 14 people from all over the world and are fully inclusive, giving you super breakfasts each day, glorious picnics each walking day & superb dinners each evening.
Each walking day we hike 8-13 miles
and the
maximum height is 2000 feet
. The routes are relatively free of traffic. The terrain varies by region, from easy to more difficult. You need only walk as far as you want each day.
When is the best time to walk in Ireland?
April through October are best. We offer very few walks at other times of the year.
1 boot Irish Walking Tour
This grading is given to our and offers walking in varied terrain, sometimes in wet underfoot conditions, suitable for people capable of walking up to 16KMs (10 Miles) daily. During each day of walking you will encounter uphill and downhill sections with the maximum height of 600 meters being our"cut-off'.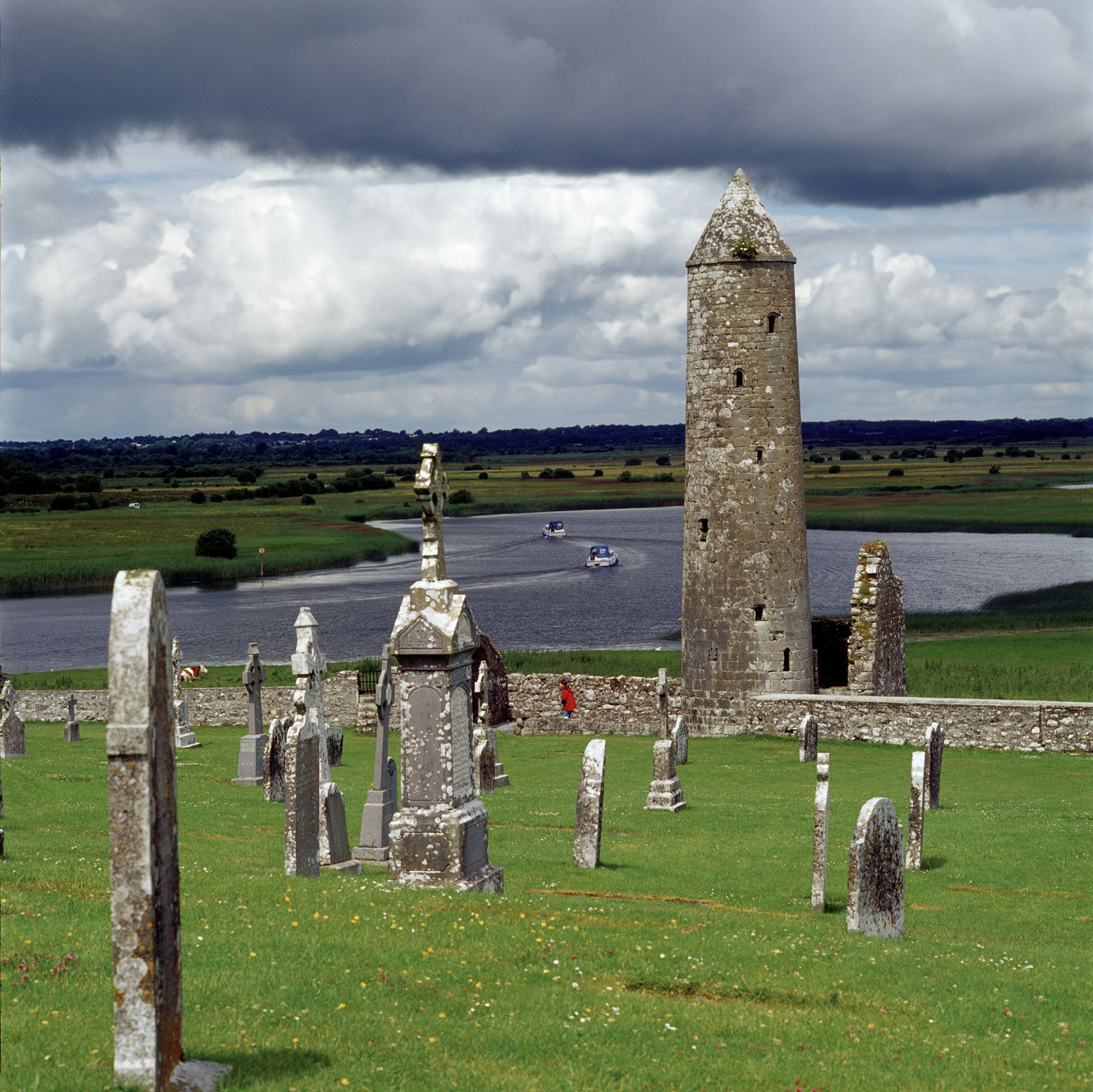 2 boot Grading
This grading offers hiking, sometimes across open mountain and bogland (wet conditions). The terrain is varied and each day will have uphill and downhill hiking- some of which may be steep. The maximum height we reach on any of these holidays is 950 meters but during a day- your accumulative height gain may exceed this figure. This type of holiday is suitable for people in a good state of fitness and capable of walking up to 2OKMs (12 Miles) a day.
Our Tour of the Dingle Peninsula begins in the Slieve Mish mountains once home to a mythological Celtic princess. Here you will enjoy panoramic views of Tralee Bay before arriving in the bustling cosmopolitan, seaside town of Dingle. Gaily painted houses lead to a busy harbour where artisan cafes and craft shops vie with traditional pubs humming to the sound of Irish music and song.
In sharp contrast, the weather-sculpted lands beyond Dingle on the famous Slea Head seem to have regressed in time, isolated by mountain and ocean. This is particularly true of the ancient pilgrim route that winds through stone-clad fields and fuchsia-rich lanes from Ventry Beach to the majestic summit of the holy mountain - Mount Brandon.
What's Included in our Guided Walking Tours of Ireland:
Guided walks on 6 days with an IRISH guide.
Transfer to and from walks and luggage transfer.
7 nights bed in room with private shower/ bathroom, luggage transport where needed.
7 hearty Irish breakfasts (B), picnic lunch on 6 walking days, 7 dinners
All taxes and service charges
Transfers to nearest bus/train station at end of holiday (also within our timetable). Public Bus Service may be used
Not Included: Any boat trips (e.g. Skellig Michael), personal drinks, entrance fees to theatres, parks or museums etc. medical expenses or gratuities.
DATES
Dingle Peninsula - 1 boot - 2017
"Ancient Pathways"
Jan 2 - 6
Apr 22 - 29
May 6 - 13
June 3 - 10
July 15 -22
August 22 - 28
Sep 23 - 30
Oct 21 - 28
Nov 20 - 24
Dec 14 - 18
Dingle Peninsula - 2 boot - 2017

Mar 18 - 25
Apr 8 - 15
May 13 - 20
Jun 17 - 24
Jul 1 - 8
Jul 22-29
Aug 12 - 19
Sep 9 - 16
Oct 7 - 14
Accommodations: During your vacation, you will be staying in guesthouses, B&B's or occasionally small hotels. Some of these family homes have been converted into guesthouses, some are purpose built, while others are adapted after children leave home. We have carefully selected all accommodations for a variety of reasons; sometimes for their location or the people themselves, or perhaps their food.
Arrival Details:
It is a tremendous benefit if you let us know how, when and where you plan to arrive into Ireland before you start your holiday with us. We are happy to advise the best way to get to the starting point of your holiday, the most convenient airport & how to make any necessary connections. We are also happy to arrange a transfer for you if you require and keep your travel as cost effective as possible for you. If we do not hear from you within two weeks of the start date of the tour, we will assume that you will make your own way to the first night's accommodation. Your guide will meet you at 18.00 hrs. for a briefing session followed by dinner with the group at 19.00 hrs.
One Week Escorted Ireland Walking Tour
All dates shown are the starting dates in Ireland. Flights leave the US the day prior.
There is NO additional supplement or those willing to share a two-bedded room with someone of the same sex. However, if you wish to have your own room, a single supplement applies.
Children: Not suitable for children under 16
| | | |
| --- | --- | --- |
| Price per person | twin | single supplement |
| 5 day guided walk | $1,312 | $305 |
| 8 day guided walk | $1,807 | $413 |
| Prices in Usd | | |

ITINERARIES: Our walking tours of Ireland are limited to a max of 14 persons.


DINGLE PENINSULA WALK A fascinating peninsula, dominated by the Slieve Mish Mountains. Walk includes the fishing village of Dingle - a place well known for its music, dancing, and Irish Language. See itinerary. DINGLE PENINSULA

Day 1 Arrive at your first guesthouse near Tralee where you stay for the first two nights of your holiday. Evening meal together and a general chat about the coming week's walks.
Day 2 Enjoy your wonderful first day's hike among the Slieve Mish mountains with views over Tralee Bay, the broad Atlantic and the wild countryside of this region. After the hike, we transfer you to your accommodation. Evening meal in local restaurant. Walk Details - Distance: 16kms. Duration: 5 hours. Max. Height: 250m. Rocky and sometimes muddy mountain track. Boots essential.
Day 3 Today,you cross the peninsula from north to south, following a spectacular old farmer's track called 'the way of the cow' across the plateau and visiting a genuine old famine village on the way. You finish in the lovely little village of Annascaul from where we transfer you to Dingle, where you stay for your next 3 nights. This evening, enjoy dinner together in one of the many excellent local restaurants in the town. Walk Details - Distance: 16kms. Duration: 5 hours. Max. Height: 400m. Grass tracks, open bogland. Can be wet underfoot - boots essential. Some road walking.
Day 4 This is your 'free day' to allow you to partake in other activities if you wish - such as cycling, horseriding, canoeing or just laze about with a book! Weather and boats permitting, we may arrange a visit to the Great Blasket Island, renowned for its great storytellers and the literature they produced. Evening meal and overnight in Dingle.
Day 5 Enjoy a wonderful hike around the spectacular Slea Head - one of the richest areas of archaeology in this region, with its numerous beehive huts and promontory forts. There are breathtaking views from Mount Eagle on the way. Return to Dingle for dinner and overnight. Walk Details - Distance: 14kms. Duration: 5 hours. Max. Height: 200m. Beach walking, some road walking, grass and rocky tracks. Boots recommended.
Day 6 Today, you follow the Dingle Way across the shoulder of Mount Brandon, with magnificent views of Brandon Bay. At the end of the hike you descend to the lovely, picturesque village of Cloghane where you spend your last two nights of the tour and enjoy your evening meal. Walk Details - Distance: 18kms. Duration: 5hours. Max. Height: 650m. Grass and rocky tracks, open bogland and some road walking. Boots essential.
Day 7 Your last day's hike is spectacular, taking you into the heart of the Brandon Range of mountains to the famous 'paternoster lakes' with views over Brandon Bay and Fermoyle Strand. NB - Weather permitting, and with guide's advice, there may be an option for some of the group, should they wish, to continue to the top of this 'sacred' Brandon Mountain Peak. Return to Cloghane for farewell dinner and overnight. Walk Details - Distance: 12kms. Duration: 5 - 7 hours. Max. Height: 600 - 950m. Rough mountain tracks and rocky terrain. Boots essential.
Day 8 Departures. A courtesy transfer will be offered to you from Cloghane to Tralee Bus/Rail Stationarriving there at approx. 09.30 hrs. From Tralee there is an excellent bus and train service to all major towns, cities and villages in Ireland. Tralee to Cork Airport is approx 3 hrs by bus. Tralee to Shannon Airport is just over 3 hrs by bus.

| | | |
| --- | --- | --- |
| Feel the Soul | Ask for Dates | |
| Price per person | twin | single supplement |
| 5 day guided walk | $1,483 | $305 |
| 8 day guided walk | $2,252 | $413 |
| Prices in Usd | | |
Applies to 5 day: West cork Wild Atlantic, Burren Limestone Landscapes, Wicklow Ancient East
Appriles to 8 day Dinle Ancient Pathways, Kerry Walk Into the Extraordinary, Mayo Tribes and Traditions, West Cork Untouched and Undiscovered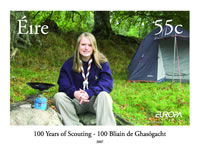 Traveling alone?
Some people do not take an active vacation because they find themselves in the position of having to travel alone. What they usually don't know is that many active people travel alone. Our walkers may be tired at the end of the day but they will never be alone. The people in your group share your sense of adventure and exploration - they are as interested in meeting you, as you are interested in meeting them. Call 1-800-221-2474 9AM - 730PM Mon-Fri Eastern Time Please Email Us For Information