Walking Tour of Ireland - walk on ancient paths
The most popular way to walk in Ireland is to travel with a group on an
escorted walking tour of the Dingle Peninsula in County Kerry
.
Group Size for our Irish walking tours:
Your Guided walking tours Ireland group is small with 6 - 14 people from all over the world and are fully inclusive, giving you super breakfasts each day, glorious picnics each walking day & superb dinners each evening.
Each walking day we hike 8-13 miles
and the
maximum height is 2000 feet
. The routes are relatively free of traffic. The terrain varies by region, from easy to more difficult. You need only walk as far as you want each day.
When is the best time to walk in Ireland?
April through October are best. We offer very few walks at other times of the year.
1 boot Irish Walking Tour
This grading is given to our and offers walking in varied terrain, sometimes in wet underfoot conditions, suitable for people capable of walking up to 16KMs (10 Miles) daily. During each day of walking you will encounter uphill and downhill sections with the maximum height of 600 meters being our"cut-off'.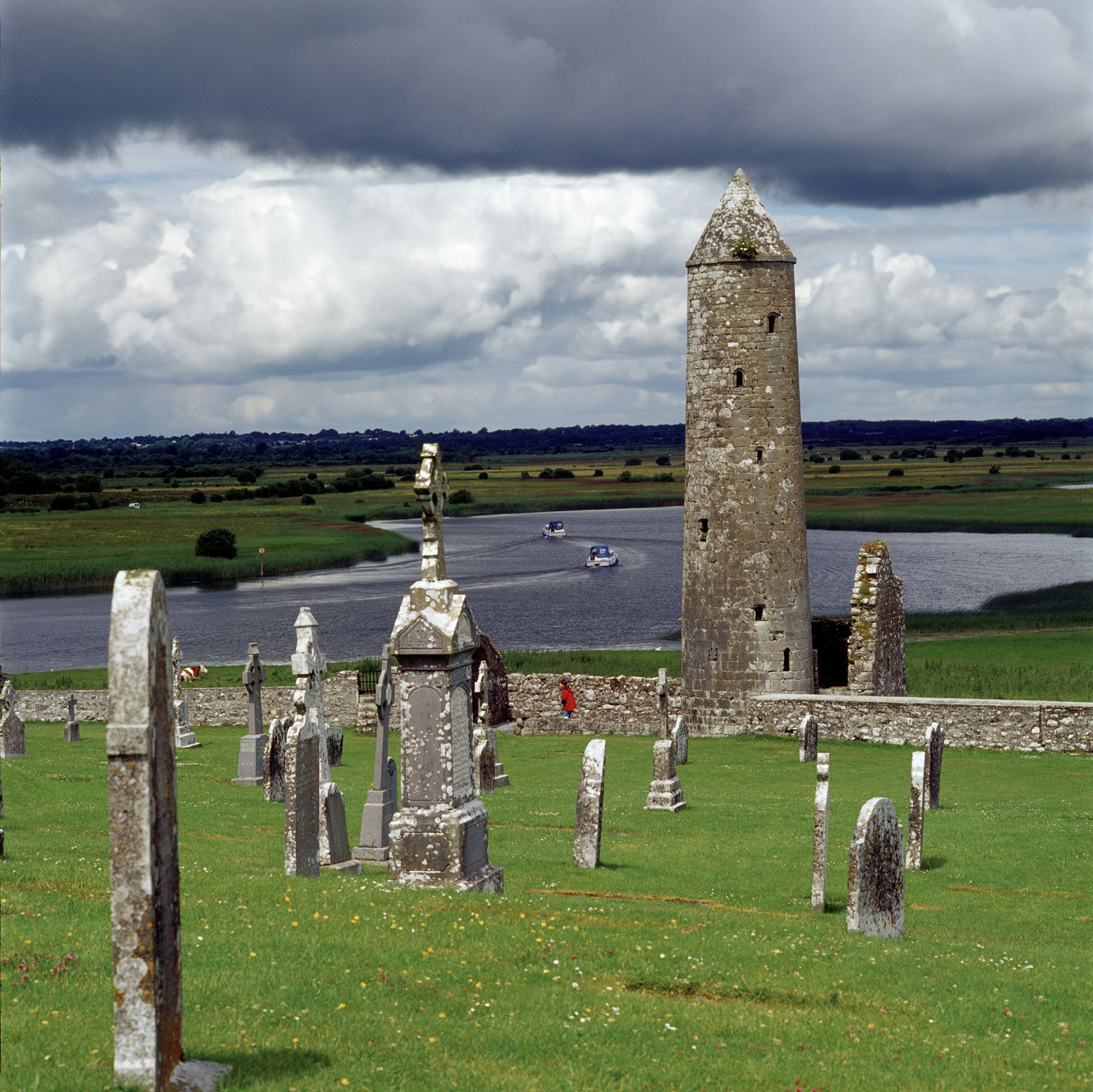 2 boot Grading
This grading offers hiking, sometimes across open mountain and bogland (wet conditions). The terrain is varied and each day will have uphill and downhill hiking- some of which may be steep. The maximum height we reach on any of these holidays is 950 meters but during a day- your accumulative height gain may exceed this figure. This type of holiday is suitable for people in a good state of fitness and capable of walking up to 2OKMs (12 Miles) a day.
Our Tour of the Dingle Peninsula begins in the Slieve Mish mountains once home to a mythological Celtic princess. Here you will enjoy panoramic views of Tralee Bay before arriving in the bustling cosmopolitan, seaside town of Dingle. Gaily painted houses lead to a busy harbour where artisan cafes and craft shops vie with traditional pubs humming to the sound of Irish music and song.
In sharp contrast, the weather-sculpted lands beyond Dingle on the famous Slea Head seem to have regressed in time, isolated by mountain and ocean. This is particularly true of the ancient pilgrim route that winds through stone-clad fields and fuchsia-rich lanes from Ventry Beach to the majestic summit of the holy mountain - Mount Brandon.
What's Included in our Guided Walking Tours of Ireland:

Whats Included?

Expert, Experienced, Local Guide for the duration of the tour
7 night's Bed and Breakfast.
Full Irish Breakfast each morning.
Picnic lunch (on hike days only).
4 Evening Dinners.
6 days walking. Varied and interesting each day. Choice of 1 or 2 boot walks each day.
2 Guides accompanying your holiday.
Transport to/from each days walking locations and luggage transfers when required.
Full pre-departure information pack to allow you to fully plan for your holiday and so get the most from this Irish walking experience.
Not Included: Personal drinks | entrance fees to theatres | parks or museums etc. | medical expenses or gratuities.
Not Included: Any boat trips (e.g. Skellig Michael), personal drinks, entrance fees to theatres, parks or museums etc. medical expenses or gratuities.
Traditional Kerry - 8-Day - 1 & 2 Boot
Mar 31 – Apr 7
Apr 15 – 22
Jun 10 – 17
Jul 15 – 22
Aug 12 – 19
Sep 16 – 23
Oct 14 – 21
Ring of Kerry & West Cork Combined - 8-Day - 1 & 2 Boot
Mar 25 – Apr 1
Apr 22 – 29
May 13 – 20
Jul 1 – 8
Sep 2 – 9
Oct 7 – 14
Croagh Patrick & Islands - 8-Day - 1 & 2 Boot
Mar 18 – 25
Apr 29 – May 6
Jun 24 – Jul 1
Jul 8 – 15
Aug 19 – 26
Sep 9 – 16
Burren, Aran & Connemara - 8-Day - 1 & 2 Boot
Apr 8 – 15
May 20 – 27
Jun 17 – 24
Jul 29 – Aug 5
Aug 26 – Sep 2
Sep 30 – Oct 7
Northern Ireland & Donegal - 8-Day - 1 & 2 Boot
May 6 – 13
Jun 3 – 10
Aug 5 – 12
Sep 23 – 30
Dublin & Wicklow - 8-Day - 1 & 2 Boot
Apr 1 – 8
May 27 – Jun 3
Jul 22 – 29
Accommodations: During your vacation, you will be staying in guesthouses, B&B's or occasionally small hotels. Some of these family homes have been converted into guesthouses, some are purpose built, while others are adapted after children leave home. We have carefully selected all accommodations for a variety of reasons; sometimes for their location or the people themselves, or perhaps their food.
Arrival Details:
It is a tremendous benefit if you let us know how, when and where you plan to arrive into Ireland before you start your holiday with us. We are happy to advise the best way to get to the starting point of your holiday, the most convenient airport & how to make any necessary connections. We are also happy to arrange a transfer for you if you require and keep your travel as cost effective as possible for you. If we do not hear from you within two weeks of the start date of the tour, we will assume that you will make your own way to the first night's accommodation. Your guide will meet you at 18.00 hrs. for a briefing session followed by dinner with the group at 19.00 hrs.
One Week Escorted Ireland Walking Tour
All dates shown are the starting dates in Ireland. Flights leave the US the day prior.
There is NO additional supplement or those willing to share a two-bedded room with someone of the same sex. However, if you wish to have your own room, a single supplement applies.
Children: Not suitable for children under 16
| | | |
| --- | --- | --- |
| Price per person | twin | single supplement |
| 8 day guided walk | $1,888 | $477 |
| Prices in Usd | | |

ITINERARIES: Our walking tours of Ireland are limited to a max of 14 persons.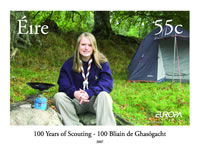 Traveling alone?
Some people do not take an active vacation because they find themselves in the position of having to travel alone. What they usually don't know is that many active people travel alone. Our walkers may be tired at the end of the day but they will never be alone. The people in your group share your sense of adventure and exploration - they are as interested in meeting you, as you are interested in meeting them. Call 1-800-221-2474 9AM - 6PM Mon-Fri Eastern Time Please Email Us For Information