IRELAND 5 DAY ESCORTED TOUR
- See Ireland from your base in scenic Killarney-
Take day tours to see the highlights of the area, staying in one great hotel.

4 night tour, based on Killarney Call +1-800-221-2474 9AM - 6PM Mon-Fri Eastern Time Please Email Us For Information
Authentic Local Experiences
Visiting Blarney Castle & Woollen Mills
Cliffs of Moher
Dingle Peninsula
Ferry ride across the River Shannon
Tea and Scones at Bunratty Castle Hotel
Dining Experiences
Full breakfast daily at your hotel. Enjoy tea and scones at Bunratty Castle Hotel upon arrival.
All on-tour transportation including shuttles and ferries
Free Wi-Fi on coaches so you can stay connected along the way
Documents wallet and backpack to keep you organized
All local taxes, hotel service charges & handling of one suitcase per person
Hotels:
Killarney Avenue Hotel, Killarney (3 nights)
Bunratty Castle Hotel | Bunratty (1)
Call
+1-800-221-2474
9AM - 6PM Mon-Fri Eastern Time
Please Email Us For Information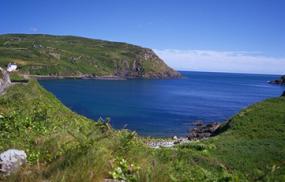 Day 1:
 CLIFFS OF MOHER & KILLARNEY
Your guide will welcome you at Shannon Airport and drive you to nearby Bunratty Castle Hotel to enjoy tea and scones before your tour begins at 10:00 AM. Drive along the coast of County Clare to see the spectacular Cliffs of Moher. Take in the spectacular beauty of the Cliffs of Moher, soaring 700 feet above the Atlantic surf. Walk along the top of the cliffs for views across Galway Bay, of Connemara and the Aran Islands. Ferry across the River Shannon Estuary and continue to the charming town of Killarney to explore on your own. Join your group for a welcome drink at your hotel.
Day 2:  DINGLE PENINSULA DRIVE
Discover the Dingle Peninsula, once described by National Geographic Traveler as "the most beautiful place on earth." There will be frequent stops to admire the views and take photos. Spend free time exploring Dingle town, a charming fishing town with old-fashioned pubs and a reputation for music and merriment. Then return to Killarney, where your guide will take you on a walk through the town.(B)

Day 3:
KENMARE & RING OF KERRY
Travel along part of the scenic Ring of Kerry, with plenty of stops to take photos and views. The evening is free back in Killarney to explore and dine on your own. Perhaps you'll find a traditional bar with Irish music, or enjoy a meal in a seafood restaurant – the choice is yours! (B)
Day 4:
BLARNEY CASTLE & BUNRATTY
Visit Blarney Castle to kiss the famous "Stone of Eloquence" or walk the lovely grounds. Treat yourself to quality Irish made goods at Blarney Woollen Mills. Journey through the rugged countryside to the quaint village of Bunratty to explore on your own. Enjoy a farewell drink at Durty Nelly's, one of Ireland's landmark pubs. (B)

Day 5: TOUR ENDS IN SHANNON
You travel to Shannon Airport, where there is time for duty free shopping before boarding your return flight to the U.S.A., arriving the same afternoon. No doubt along the way you've met a colorful group of eccentric Irish characters, who will be long-remembered after you return home.(B)

GROUP AIRPORT TRANSFERS
When we book your flights together with a coach tour, we include complimentary group transfers on the starting and ending date of tours at times specified on each itinerary-a $30 per person fee applies to land only bookings.
Price per person sharing a twin or triple room. ONLY ONE TRIPLE ROOM IS AVAILABLE PER DEPARTURE - BOOK EARLY. Save 10% per person on coach land tour prices if you are 8 & under 18 and traveling with at least one full fare paying passenger. Airfare is available from many cities. Just ask.
| | |
| --- | --- |
| February 16, 2019 | 698 |
| March 2, 2019 | 698 |
| March 9, 2019 | 698 |
| March 16, 2019 | 748 |
Single Supplement:$300

Cancellation Penalties: Airfare up to 100%; Land: Penalties per person apply: 70 days or longer: Forfeiture of deposit 69 - 46 days: 35% per person 45 - 8 days: 45% per person 7 - 1 days: 60% per person, On day of departure: 100% per person Travel Insurance
Southwest Ireland 5 Day small group tour
Escape to the mystery and isolated splendour of Ireland's West Coast. Explore one of Ireland's most spectacular regions on this five day tour of Ireland. You stay one night in Galway and three nights in the lively little town of Killarney. You'll capture Atlantic waves crashing against rugged cliffs, impressive castles looming over ancient monasteries, and cities bursting with myth and mystery. It's a tour that's perfect for people who like their mountains mighty, their music merry, and their memories magnificent. Travel the local way on small group tours of 16 people or less.
Places you explore
Clonmacnoise - Scholars from all around Europe once visited this hugely influential abbey.
Galway Town - Stone clad buildings line the winding lanes and medieval walls of this ancient harbour city.
Cliffs of Moher - Behold an awe-inspiring 700ft drop into the crashing waves of the Atlantic Ocean.
The Burren - This national park is home to some of Ireland's most profound spiritual and natural culture.
Dingle Peninsula - Glorious beaches merge with traditional Irish scenery in this land of Gaelic mystery and towering forts.
Ring of Kerry - Ireland's famous coastal route boasts some of the wildest views in Europe.
Torc Waterfall - Learn about the ancient curse that formed this waterfall and admire its impressive cascade.
Blarney Castle - Kiss the famed Blarney Stone amidst the walls of this gorgeous medieval stronghold.
Kilkenny - Survey the dominant and unmistakeable three walled castle whilst roaming its splendid grounds.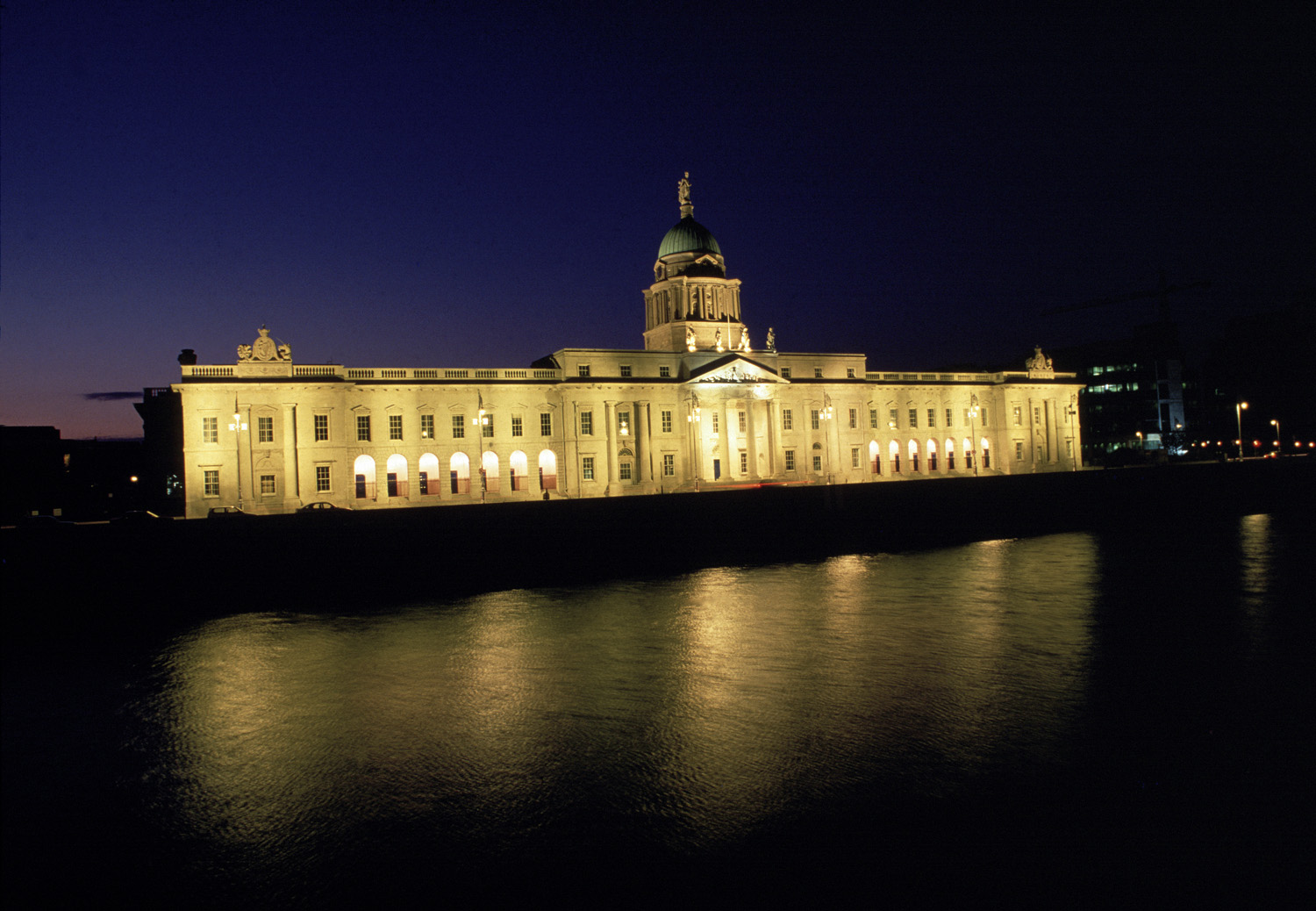 Day 1 DUBLIN/GALWAY
Savour the sights and tastes of the oldest licensed distillery on Earth at Locke's Distillery
Revere the magnificent 1,500 year old abbey of Clonmacnoise
Delve into the hubbub of Galway City's bustling bars and lively restaurants
Departs 09.00 - Opposite the Kilkenny Shop, Nassau St, Dublin
Leaving Dublin, you head west through the farmlands and peat bogs of County Kildare and Offaly. Locke's Distillery is your first stop, and here you have time to relax with a glass of their famed whiskey.
After a drink (or two!), you head to the banks of the mighty River Shannon and the ruined abbey at Clonmacnoise. Home to a large collection of stone crosses, ancient churches and inimitable round towers, this holy site offers an insightful glimpse into Ireland's spiritual past.
You then lunch at a traditional pub in one of the area's pretty villages before travelling to Galway City, your home for the first night. It's a city with a lively atmosphere and excellent restaurants and bars.

Day 2 DUBLIN/CLARE/KILLARNEY
Roam the Burren, home to some of Ireland's most profound spiritual and natural experiences
Marvel at the steep Cliffs of Moher and the stunning 700ft drop into the waves of the Atlantic Ocean
Relax with traditional Irish music in the atmospheric pubs and bars of Killarney
A short drive along the coast from Galway City lies the Burren, one of Ireland's national treasures. It's home to one of the earliest Christian settlements in Ireland and broad limestone pavements and rare flora.
After time to explore the area, you travel to Kilfenora, the "town of the crosses". You can visit the town's fabulous ancient cathedral before we stop for lunch in one of the area's charming villages.
You then head to the incredible Cliffs of Moher. Walk the stunning cliff trails as seabirds swoop through the clear air above you. And learn about the unique ecosystem in the excellent and award winning environmental exhibition nearby.
The tour then moves south through County Clare, passing its famous golf course on the way to the picturesque beach at Lahinch. From here you board a ferry across the Shannon Estuary to the lakeside town of Killarney. This energetic, charming area will be your base for the next three nights, so take your time sampling the superb collection of traditional pubs and live music.

DAY 3 KILLARNEY
Traverse the Dingle Peninsula, famous for its scenery and Gaelic culture
Wander ancient forts and religious sites of the past at Slea Head
Stroll the beautiful length of Inch Beach on your way to Dingle
Today, your tour explores the fabulous Dingle Peninsula. Your first stop is Inch Beach, a vast expanse of sand stretching out into the Atlantic. Venturing down the narrow roads away from the beach leads you through the town of Dingle.
You continue towards Slea Head, an area loaded with ancient forts and prehistoric dwellings. The impressive views of the nearby Blasket Islands make this an excellent spot for panoramic photos. If the weather is pleasant, you can ramble along the beaches and cliff tops to fully appreciate the incredible vistas.
Arriving back amidst the brightly coloured houses and jolly harbour of Dingle, you can spend the remainder of the afternoon enjoying delicious seafood in this idyllic setting. In the evening, you head back to Killarney, with time for an evening stroll in the National Park that envelops the town.
DAY 4 RING OF KERRY
Tour the world renowned Ring of Kerry, hailed globally for its incredible scenery and cultural heritage
Today, you explore the Ring of Kerry, a spectacular route through some of Ireland's most visually spectacular areas.
You head out in the morning, stopping first at Ireland's highest mountain, Carrauntoohil. After snapping some shots of its rugged majesty, you join the scenic coast road through Glenbeigh and Kells on the way to Cahersiveen. Possible stops include the site of "The Liberator of Ireland" Daniel O'Connell's birthplace and an impressive ring fort outside Portmagee.
You stop for lunch in the quaint fishing village of Portmagee. Alternatively, you can have a quick snack and head to the island of Valentia for a visit to the Skellig Experience. This excursion teaches you about the ancient community of monks who made the outcrop of rocky islands their home.
In the afternoon, there's a photo stop in Charlie Chaplin's "home away from home" at Waterville, before enjoying fine views at the top of Coonmakista pass.
Winding down from the peaks, you head to Derrynane House, home of the family O'Driscoll. Daniel O'Driscoll holds a special place in Irish hearts, as an emancipating force from colonial rule. Enjoy a walk in the scenic gardens here, as well as a visit to the main house.
Continuing along the Ring, you stop at Moll's Gap and the Ladies View. Stroll a short way from here to the Torc Waterfall before heading back to Killarney. (On some tours, days three and four are switched).
DAY 5 BLARNEY/KILKENNY/DUBLIN
Kiss the famed Blarney Stone within the walls of the medieval stronghold of Blarney Castle
Explore Kilkenny Castle and its impressive craft centers
Heading east through the mountains of West Cork, you weave along the Lee Valley until you reach Blarney Castle. You have time here to take in the castle grounds, and maybe kiss the famous Blarney Stone and receive the "gift of the gab"! In the afternoon, the tour heads to the heritage town of Cahir, where there's a distinctive island castle in the River Suir. The final stop of the tour is Kilkenny, a bustling city with a fine Castle, riverside walks, and an impressive National Craft Centre. There's also the chance for one last Guinness before heading back on the road again for the last leg of the journey. You arrive back into Dublin in the evening. Returns19.30 approx
Tour inclusions
All road tolls and the Killimer - Tarbet ferry
Transport in a 16 seat Mercedes mini-coach
Air conditioning as standard
The stories and services of an English-speaking driver-guide
Tour exclusions
Entry fees to visitor attractions
Tour accommodation
01APR/19 to 30/NOV/19 plus 02/MAR/20 to 31/MAR/20
adult
child 5-15
B&B shared
$940
$752
Monday
01/Apr/19 - 23/Sep/19 (except 29Jul19)
B&B Single
$1,100
Tuesday
23Apr/19 - 01/Oct/19
Hotel shared
$1,048
$839
Thursday
04/Apr/19 - 24/ Oct /19 (except 30/ May /19)
Hotel Single
$1,372
Saturday
04May19 - 21/ Sep /19 (except 01/Jun/19)
Sunday
07/Apr/19 - 27/ Oct /19  and 01/Mar/20 - 29/Mar/20


Call +1-800-221-2474 9AM - 6PM Mon-Fri Eastern Time Please Email Us For Information