19 Day British & Irish Landmarks - 3 week tour of Great Britain and Ireland
map
See England, Scotland, Northern Ireland and Ireland -all in one trip!
Enjoy a leisurely three week tour of Britain and Ireland.  Plenty of time to write your own British travel journal.  Start in London, visit England and Scotland, and Ireland north and south.  Stay at a typical Irish hotel, the Galway Bay Hotel, overlooking in the sea.  See Irish dancing at Taylor's Three Rock. Pub.  We can even arrange extra nights for you in London before the tour begins.  We are a British travel agency and Ireland experts, located in New York.
Itinerary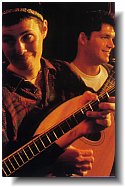 Day 1: London Arrival & Tour
Your British travel journal entry for day one starts at your London hotel at 2:00 pm when you meet your tour director and head out on a panoramic tour of central London. See famous landmarks including Piccadilly Circus, Nelson's Column in Trafalgar Square, Westminster Abbey, Big Ben and the Houses of Parliament and visit the impressive St. Paul's Cathedral. Meet your tour director and fellow travelers for a welcome drink and dine in your hotel.(D)
Day 2: Tower of London & City Sights
Today schedule your London sightseeing as you wish on an open-top bus tour. You may choose to stay on the bus for the complete circuit or get off and on at various places of interest along the route. There are different bus routes as well as a walking tour and a River Thames cruise. Visit either the Tower of London or Kensington Palace. You are free to choose a restaurant to dine independently. (B)
Day 3: Shakespeare's Birthplace & York
Drive north through the Cotswolds to Stratford-upon-Avon and visit Shakespeare's Birthplace. See an exhibition about his life and work and walk through the house where he was born where rooms are furnished as they would have been in his day. Continue your journey north to the medieval city of York. (B, D)
Day 4: York Minster & Scottish Evening in Edinburgh
Take a walking tour around central York to see medieval streets and houses and visit the stately York Minster, renowned for its stained glass and wonderful Gothic architectural details. Travel north into Scotland and stop briefly in the Borders region in Melrose to view the ruins of the abbey. Drive to Edinburgh and dine at a Scottish Evening with bagpipes and lively music. (B, D)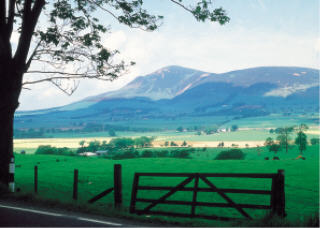 Day 5: Edinburgh Castle & Guided City Tour
Discover Edinburgh's highlights on a city tour. See the elegant 200-year-old Georgian "New Town" and the compact medieval city centered on the Royal Mile. Tour Edinburgh Castle to view the Crown Jewels of Scotland and enjoy splendid views of central Edinburgh. The afternoon and evening are free for independent activities and dining. On August 05 to 19 departures, experience the world-famous Royal Edinburgh Military Tattoo. As a British travel agency, we arrange everything for you, even Tattoo tickets.(B)
Day 6: St. Andrews & Highland Scenery
Travel north to St Andrews, famous for golfing and Scotland's oldest university, for a walking tour around the town and visit the picturesque ruins of St Andrews Cathedral. Stop in Pitlochry and drive through the awesome Highland scenery of the Grampian Mountains on the way to your hotel in Inverness, the main market town of the region. (B, D)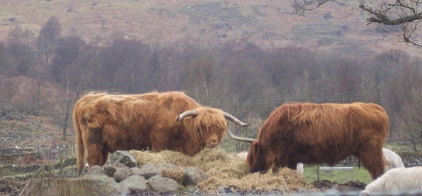 Day 7: Loch Ness Cruise & Oban Distillery
Enjoy more wonderful Highland views as you travel south. Relax on a scenic cruise of Loch Ness, Britain's largest and deepest lake and home to the elusive monster, "Nessie". Drive along the west coast to the town of Oban. Visit Oban Distillery to see how whisky is distilled and sample some at the end of the tour. (B, D)
Day 8: Isle of Mull & Duart Castle
Take a ferry ride from Oban to the Isle of Mull, one of the Inner Hebrides. Tour many of the historic chambers of Duart Castle, home of Sir Lachlan Maclean, the present Clan Chief. Drive to the colorful town of Tobermory on the north side of the island for a look around before returning to Oban on the mainland by coach and ferry. (B, D)
Day 9: Glen Coe & Rabbie Burns
This morning bid farewell to the Highlands as you drive through Glen Coe and alongside Loch Lomond. Stop briefly in Alloway at the Robert Burns Birthplace Museum to learn about the famous poet's life and poetry. Continue to Cairnryan for a short ferry ride to Belfast. The theme is the Titanic, whose construction here in 1911 is still a source of civic pride and the inevitable wry joke. "Well mate," goes the old saw, "She was all right when she left here." The evening is free for independent dining, either in your hotel or in one of the many restaurants very close by. (B)
Day 10: Belfast & Giant's Causeway
Tour the highlights of Belfast to see the impressive City Hall and Victorian buildings as well as the shipyards where RMS Titanic was built. Travel along the scenic Nine Glens of Antrim and visit the Giant's Causeway, hexagonal columns formed by volcanic activity over 60 million years ago. The huge columns have given rise to many legends. Continue to Derry for your overnight stay. (B, D)
Day 11: Derry & Inishowen Peninsula
Start your day with a short walk around the medieval city walls of Derry. You see the stout stone walls that encircle the city, and the magnificent Guild Hall, with its dozens of stained glass windows illustrating almost every episode of note in the city's compelling history. Then drive around the Inishowen Peninsula. Enjoy great views as you follow the coastline and stop at Malin Head, the most northerly point and sip an Irish coffee. (B, D)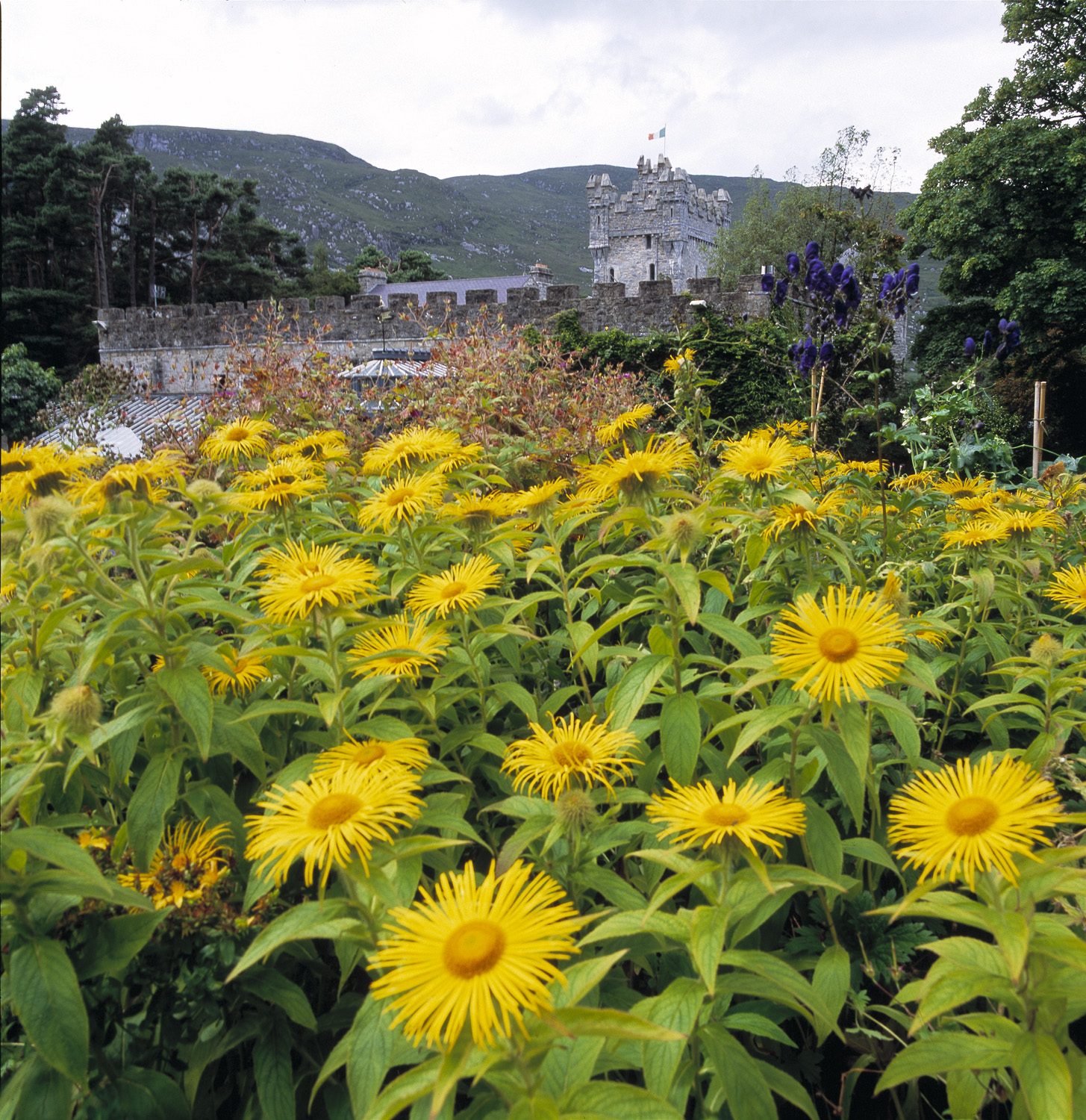 Day 12: Donegal Castle & Yeats' Grave
Travel through the Blue Stack Mountains to Donegal town. Tour Donegal Castle, built in the 15th century by an O'Donnell chieftain. Pause at Drumcliffe Churchyard to view the grave of W. B. Yeats, the Nobel Prize-winning poet, and again at Knock Shrine before continuing to Galway for a walking tour. (B, D)
Day 13: Connemara & "The Quiet Man"
Today explore scenic Connemara to admire how constantly-changing cloud formations give granite hills, sparkling lakes and peat bogs an added dimension. While visually stunning, this area is not good for farming with many tracts of bogland and sturdy sheep that wander over the hills. In Cong take a walking tour with a local guide to see locations for "The Quiet Man" movie, made in the village in 1952. Return to Galway for a panoramic drive around the city center. (B)
Day 14: Cliffs of Moher & Killarney
Drive through the Burren to view the majestic Cliffs of Moher, which rise 700 feet above the foaming Atlantic Ocean. Cross the River Shannon Estuary by ferry and stop in Listowel at a pub for tea and scones before heading to Killarney. (B, D)
Day 15: Ring of Kerry & Sheepdogs
Drive to the delightful town of Kenmare where gaily-painted shops display flowers. After a look around journey along part of the Ring of Kerry route to view some of the spectacular mountain scenery which is all around you. Visit a farm to watch a shepherd give his trained dogs commands to round up sheep and bring them back to the pen. Just outside Killarney tour the gracious 19th century Muckross House and enjoy a casual lunch before returning to Killarney. The rest of the day is at leisure. (B,L)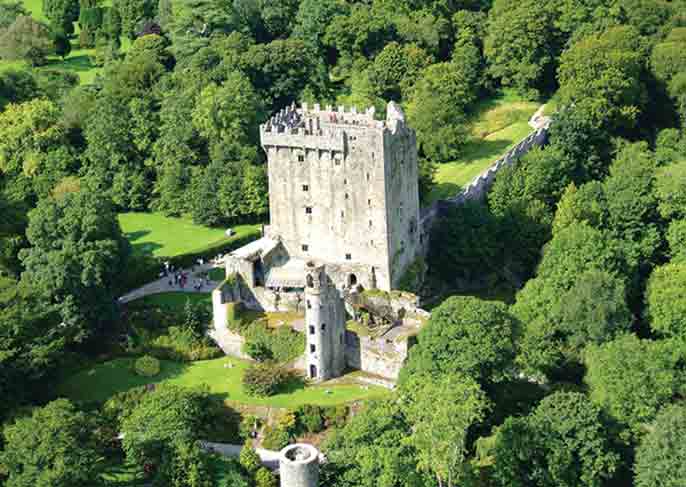 Day 16: Blarney Castle & Waterford
Travel to Blarney Castle to kiss the famous "Stone of Eloquence" located in the battlements of the castle. Also shop at the Blarney Woollen Mills, which have a great selection of quality Irish-made merchandise. Then head to Cobh to visit the Titanic Experience which tells about the 123 Irish people who embarked on the RMS Titanic. Continue to Waterford and after dinner take a walking tour with a local guide to learn about this 1,000-year-old port city. (B, D)
Day 17: Waterford Crystal & Taylor's Three Rock
Tour the famous House of Waterford Crystal to watch molten glass being transformed into shimmering trophies by skilled blowers and cutters. Visit Dunbrody Famine Ship, a replica of a Famine vessel. Travel to Dublin and dine at Taylor's Three Rock Pub with a lively show. (B, D)
Day 18: Dublin & Book of Kells
Spend the morning on a guided tour of Dublin to view elegant Georgian townhouses and brightly painted doors. Join a student guide on a brief walk through Trinity College's campus to view the illuminated manuscript of the Book of Kells. The afternoon is free for independent activities and dining. (B)
Day 19: Tour Ends in Dublin
Your tour ends after breakfast. (B)
B=Breakfast, CB=Continental Breakfast, L=Lunch, D=Dinner
Hotels: Superior First Class Park Plaza Hotel Westminster Bridge London
or
Park Plaza Hotel Waterloo London (2 nights)
York Marriott York (1 night)
Marriott Edinburgh Hotel Edinburgh (2 nights)
Columba Hotel Inverness (1 night)
Caledonian Hotel Oban (2 nights)
Europa Hotel Belfast (1 night)
Everglades Hotel Derry (2 nights)
Galway Bay Hotel Galway (2 nights)
Killarney Plaza Hotel Killarney (2 nights)
Dooley's Hotel Waterford (1 night)
Radisson Blu Royal Hotel – Dublin (2 nights)

What's Included
GROUP AIRPORT TRANSFERS
When we book your flights together with a coach tour, we include complimentary group transfers on the starting and ending date of tours at times specified on each itinerary-a $30 per person fee applies to land only bookings.

Sightseeing by luxury coach
Professional tour director
18 nights in hotels listed
Full breakfast daily (B) except on day 1
12 dinners (D) including
- Scottish Evening in Edinburgh
- Taylor's Three Rock Pub dinner/show
- 10 table d'hote dinners
1 lunch (L)
Welcome get-together drink
Tours of London, Edinburgh, Belfast and Dublin
London open-top bus tour with Tower of London or Kensington Palace visit
Walking tours of York, St Andrews, Derry, Galway,Waterford and Trinity College
Reserved seats for Royal Edinburgh Military Tattoo on August 05 to 19 departures
Loch Ness scenic cruise
Oban Distillery whisky tasting and tour
Round trip ferry transportation to Isle of Mull, from Britain to Ireland and across River Shannon
Irish coffee on Inishowen Peninsula
"The Quiet Man" walking tour of Cong
Tea & scones at J B Keane's Pub in Listowel
Sheepdog trials on Ring of Kerry
Visits and admissions to St Paul's Cathedral, Shakespeare's Birthplace, York Minster, Edinburgh Castle, St Andrews Cathedral, Duart Castle, Robert Burns Birthplace Museum, Giant's Causeway, Donegal Castle,W. B. Yeats' Grave, Knock Shrine, Cliffs of Moher, Muckross House, Blarney Castle, Blarney Woollen Mills, Titanic Experience, House of Waterford Crystal, Dunbrody Famine Ship and Book of Kells at Trinity College
Headsets for walking tours
Deluxe carry-on backpack, ticket wallet, luggage tags & strap
All local taxes, hotel service charges & porterage for one suitcase per person
Free Wi-Fi on coaches and in hotel lobbies

19 days London to Dublin
Start
End
Special
London
Dublin
Departure
Fri Oct 06 2017
Tue Oct 24, 2017
US$4268
Guaranteed
Fri Oct 13, 2017
Tue Oct 31, 2017
US$4268
Guaranteed
Single room supplement: $1,518
19 days London to Dublin
Start
End
Special
LONDON
DUBLIN
Departure
Fri Apr 27, 2018
Tue May 15, 2018
US$5620
Guaranteed Small Group
Fri May 11, 2018
Tue May 29, 2018
US$5090
Guaranteed
Fri Jun 08 2018
Tue Jun 26, 2018
US$5090
Guaranteed
Fri Jun 22, 2018
Tue Jul 10, 2018
US$5620
Guaranteed Small Group
Fri Jul 06 2018
Tue Jul 24, 2018
US$5620
Guaranteed Small Group
Fri Aug 03 2018
Tue Aug 21, 2018
US$5970
Tattoo/Guaranteed Small Group
Fri Aug 10, 2018
Tue Aug 28, 2018
US$5970
Tattoo/Guaranteed Small Group
Fri Aug 17, 2018
Tue Sep 04 2018
US$5970
Tattoo/Guaranteed Small Group
Fri Sep 07 2018
Tue Sep 25, 2018
US$5090
Guaranteed
Fri Sep 14, 2018
Tue Oct 02 2018
US$5620
Guaranteed Small Group
Fri Oct 05 2018
Tue Oct 23, 2018
US$5440
Guaranteed Small Group
Fri Oct 12, 2018
Tue Oct 30, 2018
US$4700
TERMS & CONDITIONS: Pay a $500 per person deposit.
ONLY ONE TRIPLE ROOM IS AVAILABLE PER DEPARTURE - BOOK EARLY. Save 10% per person on coach land tour prices if you are 8 & under 18 and traveling with at least one full fare paying passenger. Airfare is available from many cities. Just ask. Land tours begin in London one day later than departure date shown.
NEW! We can accept payments in US dollars, euros and pounds sterling. Please ask for our wire transfer details.
Currency Converter
by
OANDA.com, The Currency Site
.
Cancellation Penalties: Airfare up to 100%; Land: : Penalties per person apply: 70 days or longer: Forfeiture of deposit 69 - 46 days: 35% per person 45 - 8 days: 45% per person 7 - 1 days: 60% per person, On day of departure: 100% per person Travel Insurance. Request a price quote
Questions? Call Lynott Tours at 1 (800) 221-2474 USA Canada; 01 516 248 2042 ELSEWHERE Please Email Us For Information