Ireland -England - Scotland Tour
British & Irish Grandeur

14 day First Class Escorted Tour - Ireland England tour
Click for map

See ever-changing landscapes, splendid seascapes, purple moorlands, monastic ruins, enchanting lakes, towering fortresses, and a patchwork of fields spread in every shade of green. Reap the rewards of the well-traveled life on this Ireland England tour including trips to Scotland by ferry and a London to Cambridge tour. Explore England and Scotland in more depth.


Day 1: London Arrival & Tour
Your vacation starts at your London hotel at 2:00 pm when you meet your tour director. Head out on a panoramic tour of central London to see famous landmarks including Piccadilly Circus, Nelson's Column in Trafalgar Square, Westminster Abbey, Big Ben and the Houses of Parliament. Meet your tour director and fellow travelers for a welcome drink and discuss your trip before sitting down to dinner.
(D)
Day 2: Tower of London & City Sights
Today you may schedule your London sightseeing as you wish on an open-top bus tour around the many famous landmarks. There are a number of different bus routes as well as a walking tour and a cruise on the River Thames. Visit either the Tower of London to view the magnificent Crown Jewels or Kensington Palace, home of Princess Diana. You are free to choose a restaurant to dine independently.
(B)
Day 3: Shakespeare's Birthplace & York
Drive north through the picturesque Cotswolds region to Stratford-upon-Avon to visit Shakespeare's Birthplace to see an exhibition about his life and work. Enter the house where he was born to see rooms furnished as they would have been in his day. 2016 commemorates the 400th anniversary of Shakespeare's death. Take a little free time before traveling north to your hotel in York.
(B, D)
Day 4: Alnwick Castle & Edinburgh Evening
Take a walking tour around York to appreciate narrow streets and medieval houses and view the stately York Minster. Head north to visit Alnwick Castle, the second largest inhabited castle in England. View the lavish State Rooms with a stunning array of artifacts and walk through Alnwick Garden. Travel through the Northumberland National Park and on to your hotel near Edinburgh where you'll experience a Scottish Evening with bagpipes and fun music.
(B, D)
Day 5: Edinburgh Castle & Guided City Tour
Discover Edinburgh's highlights on a city tour. See the elegant Georgian "New Town" with spacious streets and the compact medieval city along the Royal Mile. Tour Edinburgh Castle to view the Crown Jewels of Scotland and the Stone of Destiny. Also enjoy splendid views of central Edinburgh. The rest of the day is free for independent activities. On Aug 07 to 21 departures, experience the world-famous Royal Edinburgh Military Tattoo.
(B)
Day 6: Titanic Belfast & Ballygally Castle Stay
This morning will be an early start as you drive to Cairnryan for a short ferry ride to Belfast. Take a panoramic tour to see the highlights, including Victorian buildings, the impressive City Hall and the shipyards where RMS Titanic was built in 1912. Visit Titanic Belfast to learn about this ill-fated famous liner through state-of-the-art displays. Continue to historic Ballygally Castle Hotel in time for dinner and your overnight stay.
(B, D)
Day 7: Giant's Causeway & Derry Walk
Travel along the scenic coastal route of the Nine Glens of Antrim and visit the Giant's Causeway, hexagonal columns formed by volcanic activity over 60 million years ago. Continue to Derry for a walking tour around the medieval city walls with a local guide. Drive south to your Victorian hotel located on Dublin Bay, a few miles from the city.
(B)
Day 8: Dublin Tour & Taylor's Three Rock Pub
This morning tour central Dublin to see spacious Georgian squares and streets, landmark public buildings and graceful townhouses. Take a guided walking tour of Trinity College's campus and view the priceless Book of Kells. The afternoon is free and enjoy dinner at Taylor's Three Rock Pub followed by a show with Irish music and dance.
(B, D)
Day 9: Cliffs of Moher & Killarney
This morning drive through central Ireland to view the Cliffs of Moher on the west coast. These magnificent cliffs extend for five miles and rise to heights of almost 700 feet. The offer wonderful views of Galway Bay and the Aran Islands. Take a ferry across the River Shannon Estuary to reach Killarney and check in to your centrally-located hotel.
(B, D)
Day 10: Ring of Kerry & Sheepdogs
Drive to the delightful town of Kenmare for a look around and savor a casual lunch. Travel along part of the awesome Ring of Kerry route to view spectacular scenery at Moll's Gap and at Ladies' View. Stop at a sheep farm watch trained dogs herding sheep before returning to Killarney where the evening is free.
(B, L)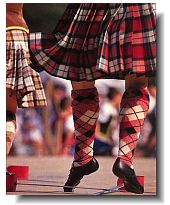 Day 11: Blarney Castle & Waterford Crystal
Visit the famous Blarney Castle this morning to kiss the "Stone of Eloquence" and shop at the Blarney Woollen Mills. Travel to Waterford and at the House of Waterford Crystal see how glass is blown and cut by master craftspeople and view a collection of amazing trophies. In the evening take a gentle walking tour with a local guide to discover the history of this old port city.
(B, D)
Day 12: South Wales & Welsh Evening in Cardiff
Depart Waterford early this morning to catch the ferry from Rosslare to South Wales. Journey through South Wales, where coal used to be mined, to Cardiff, capital of Wales. Tour Cardiff Castle, developed in Roman times and transformed into an elaborate 19th century Gothic-style residence. Head to a Welsh evening for dinner and typical Welsh music and entertainment.
(B, D)
Day 13: Roman Baths & Stonehenge
This morning drive to Bath, popular for its natural hot springs with the Romans 2,000 years ago and again in the 18th century. Tour the Roman Baths and Pump Room, well preserved after two millennia and renowned for hot springs. Drive to Salisbury Plain to view the prehistoric circle of vast monoliths at Stonehenge. Continue to London and check in your hotel.
(B)
Day 14: Independent Sightseeing in London
Spend a full day at leisure. You may use your vouchers for an open-top bus tour and a visit to either the Tower of London or Kensington Palace, if you did not use them on day 2.
(B)
Day 15: Tour Ends Heathrow Airport
Your tour ends after breakfast. (B)
Questions? Call Lynott Tours at 1 (800) 221-2474 USA Canada; 01 516 248 2042 ELSEWHERE
Please Email Us For Information
British and Irish tour Includes:

GROUP AIRPORT TRANSFERS
When we book your flights together with a coach tour, we include complimentary group transfers on the starting and ending date of tours at times specified on each itinerary-a $30 per person fee applies to land only bookings.
Sightseeing by luxury coach
Professional tour director
14 nights in hotels listed
Full breakfast daily (B) except on day 1
8 dinners (D) including
- Welcome dinner in London
- Scottish Evening in Edinburgh
- Taylor's Three Rock Pub dinner and traditional show
- Welsh Evening in Cardiff
- 4 table d'hote dinners
1 lunch (L)
Welcome get-together drink
Tours of London, Edinburgh, Belfast and Dublin
London open-top bus tour with Tower of London or Kensington Palace visit
Walking tours of York, Derry, Dublin's Trinity College and Waterford
Reserved seats for Royal Edinburgh Military Tattoo on August 07 to August 21 departures
Round trip ferry transportation between Britain & Ireland and across the River Shannon
Sheepdog trials on Ring of Kerry
Visits and admissions to Shakespeare's Birthplace, Alnwick Castle & Garden, Edinburgh Castle, Titanic Belfast, Giant's Causeway, Book of Kells at Trinity College, Cliffs of Moher, Blarney Castle, Blarney Woollen Mills, House of Waterford Crystal, Cardiff Castle, Roman Baths & Pump Room and Stonehenge
Headsets for walking tours
Deluxe carry-on backpack, ticket wallet, luggage tags & strap
All local taxes, hotel service charges & porterage for one suitcase per person
Free Wi-Fi on coaches and in hotel lobbies
Deluxe & Superior First Class:

Radisson Blu Edwardian Grafton Hotel London (2 nights)
York Marriott York (1 night)
Macdonald Houstoun House Hotel, Uphall Near Edinburgh (2 nights)
Ballygally Castle Hotel Ballygally (1 night)
Royal Marine Hotel Dun Laoghaire, Dublin (2 nights)
Killarney Plaza Hotel Killarney (2 nights)
Granville Hotel Waterford (1 night)
Radisson Blu Hotel – Cardiff Cardiff (1 night)
Radisson Blu Edwardian Grafton Hotel London (2 nights)
ONLY ONE TRIPLE ROOM IS AVAILABLE PER DEPARTURE - BOOK EARLY.
14 days London to London
Start
End
Special
LONDON
LONDON
Departure
Sun Apr 16, 2017
Sat Apr 29, 2017
US$3024
Sold Out
Sun Apr 30, 2017
Sat May 13, 2017
US$3554
Guaranteed
Sun May 07 2017
Sat May 20, 2017
US$3554
Guaranteed
Sun May 14, 2017
Sat May 27, 2017
US$3554
Guaranteed
Sun May 21, 2017
Sat Jun 03 2017
US$3554
Guaranteed
Sun Jun 04 2017
Sat Jun 17, 2017
US$3554
Guaranteed
Sun Jun 11, 2017
Sat Jun 24, 2017
US$3554
Guaranteed
Sun Jun 18, 2017
Sat Jul 01 2017
US$3554
Guaranteed
Sun Jun 25, 2017
Sat Jul 08 2017
US$3554
Guaranteed
Sun Jul 02 2017
Sat Jul 15, 2017
US$3554
Guaranteed
Sun Jul 16, 2017
Sat Jul 29, 2017
US$3554
Guaranteed
Sun Jul 23, 2017
Sat Aug 05 2017
US$3554
Guaranteed
Sun Jul 30, 2017
Sat Aug 12, 2017
US$3554
Guaranteed
Sun Aug 06 2017
Sat Aug 19, 2017
US$3774
Sold Out
Sun Aug 13, 2017
Sat Aug 26, 2017
US$3774
Tattoo/Tour Guaranteed
Sun Aug 20, 2017
Sat Sep 02 2017
US$3774
Sold Out
Sun Aug 27, 2017
Sat Sep 09 2017
US$3554
Guaranteed
Sun Sep 03 2017
Sat Sep 16, 2017
US$3554
Guaranteed
Sun Sep 10, 2017
Sat Sep 23, 2017
US$3554
Sun Sep 17, 2017
Sat Sep 30, 2017
US$3554
Guaranteed
Sun Sep 24, 2017
Sat Oct 07 2017
US$3554
Guaranteed
Sun Oct 08 2017
Sat Oct 21, 2017
US$3208
Guaranteed
Sun Oct 15, 2017
Sat Oct 28, 2017
US$3208
Guaranteed
Single room supplement: $1,194
Save 10% per person on coach land tour prices if you are 8 & under 18 and traveling with at least one full fare paying passenger. Airfare is available from many cities. Just ask. Land tours begin in London one day later than departure date shown. NEW! We can accept payments in US dollars, euros and pounds sterling. Please ask for our wire transfer details. Currency Converter by OANDA.com, The Currency Site.
Cancellation Penalties: Airfare up to 100%; Land: Penalties per person apply: 70 days or longer: Forfeiture of deposit 69 - 46 days: 35% per person 45 - 8 days: 45% per person 7 - 1 days: 60% per person, On day of departure: 100% per person Travel Insurance


This program appears only on our website. A printed brochure does not exist for this tour. Request a price quote
Planning a group tour?
Ask us for a quotation for a group
of any size. Great Britain travel the way you want, with the ultimate choice of hotels and sightseeing. Whether you just want a base for excursions, or are planning an extensive itinerary, we can provide exactly what you want.
Questions? Call Lynott Tours at 1 (800) 221-2474 USA Canada; 01 516 248 2042 ELSEWHERE
Please Email Us For Information