English Cottage Garden Tours
Shorter garden tours in England, Scotland and Wales. Enjoy full days exploring the stunning gardens, expansive parkland and some of the best public and private gardens to be found in Great Britain.
Our beautiful, garden-filled tours are still hugely popular with gardeners and those who just like to look at gardens, alike. What better way to see the lovely British gardens than in the comfort of a motorcoach with garden enthusiasts at your side?
Tour Size/Guides
Tour sizes vary, but operate with a minimum of 8 guests - virtually guaranteeing that all tours will operate. Numbers will normally be limited to ensure that the group remains small and personal.
GLORIOUS GARDENS OF ENGLAND
Call 1-800-221-2474 9AM - 6PM or Please Email Us For Information
If you have always promised yourself that "someday" you would find the right way to explore the beautiful countryside, historic towns and picturesque villages of England, that day has come. The essence of Britain is to be found in its historic towns and tiny villages, nestled among some of the loveliest countryside in the world.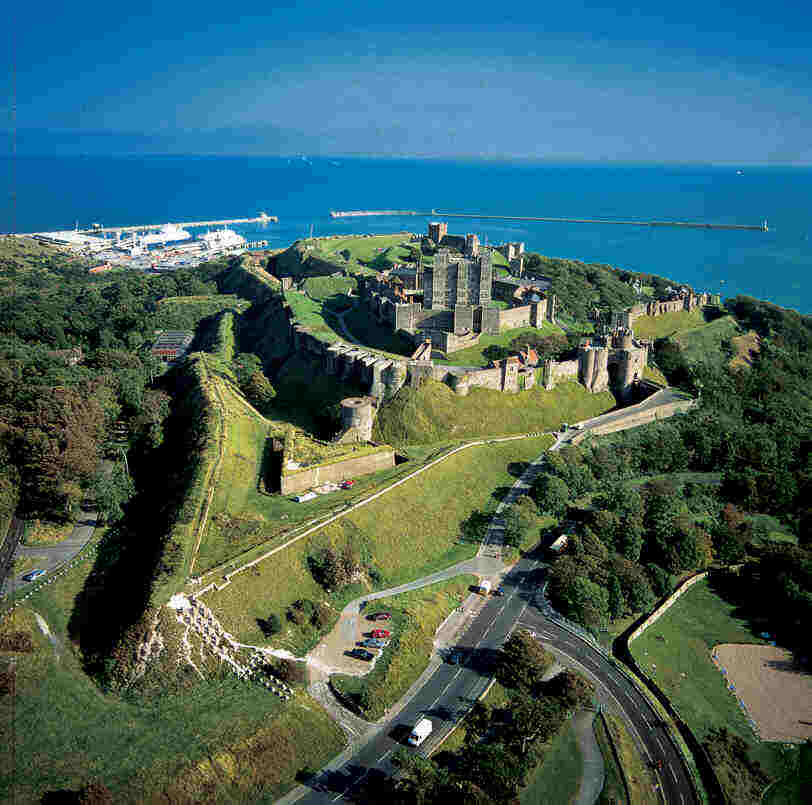 Few British institutions - the football match, the back garden, and a "nice cup of tea" are as important as the garden. On our English garden tours, you will see gardens made famous on television, grand gardens that have developed over the centuries, and even small, private gardens, very much the domain of their owners. Most days you will enjoy at least two gardens with an expert.
Rates in USD per person in a twin room. For tours below: For guests holidaying alone -
Special Offers for Solos
A great deal for single guests – save on our twin for single occupancy bedrooms.
The best gardens.
Expert leaders. Revel in the color, variety and sheer beauty of British gardens – public and private.
4 Night Cotswold Garden Tours
The Cotswolds, with its enchanting villages and traditions, provides many gardening highlights. The golden villages of the Cotswolds are mirrored by its charming gardens. We have two garden tours which will reflect the different seasons at some of the best gardens in this part of England. Green rolling hills. Ancient tracks. Stately homes. Golden-stone villages and market towns. Meadows and woodland. Famous cottage scenes. The heart of England. No departures 2019
Call 1-800-221-2474 9AM - 6PM or Please Email Us For Information


Devon Garden Tours The milder climate of the West Country supports an abundance of plant growth, including subtropical species. As well as splendid coastal scenery there are some fabulous gardens to be visited. Enjoy the stunning scenery and breathtaking gardens of Devon with fellow enthusiasts exploring fabulously colourful gardens in this favoured county, with its rich soil and mild climate. Holiday highlights: Castle Drogo with its beautiful herbaceous borders The marvellous plantsman garden at Coleton Fishacre with its valley just dripping with great plants Killerton, design on a grand scale, with its vast parkland and superb trees, this is a gardeners delight The inspiring and plant rich Garden House at Buckland Monachorum to see plants growing from around the world in a most stunning setting
Our visits include the new 12-acre garden at Hampton Court Castle, and the David Austen Rose Garden, home to over 700 varieties of roses. We can also admire the Italianate terraces of Powis Castle, plus a number of superb private gardens in Shropshire and surrounding counties. No departures 2019

Cornwall Garden Tours Gardens flourish here in the mild and humid atmosphere, many famous. There is an abundance of rhododendrons, camellias and magnolias, plus some fine trees. Cornish Garden Tours holiday, Cornish Garden Tour Trevarno gardens, where Randolphus de Trevarno gave the estate its name in 1246. Nestling in a wooded valley just outside Helston the present estate's garden was created in Victorian times and reflects the burgeoning importation during that era and the fashions in gardening that developed with it Lost Gardens of Heligan - Heligan perfectly reflects a way of life a century or more ago when "The Estate" provided all the necessities of life for both master and servant. This ambitious restoration has taken over ten years, with new innovations still appearing on the scene St Michael's Mount - (weather permitting) this is a garden like no other. Set on a rocky island in Mount's Bay, it has a stunning series of terrace levels, thickly clothed with succulents. The Eden Project - it contains two giant multi-domed, plastic-clad conservatories or 'biomes'. One has a Mediterranean climate "warm temperate" and the other a "humid tropic" environment. Outside in the hollow of the pit itself is the "third biome" – that of the Cornish climate itself – where the story continues out-of-doors. The gardens of Chugurno, a new addition to our tour.
| | | | |
| --- | --- | --- | --- |
| Date | Description | Nights | USD |
| 4-May-19 | SVGSG - Hidden Gardens of Cornwall - St Ives | 7 | $2,147 |
| | | | |
| --- | --- | --- | --- |
| Date | Description | Nights | USD |
| 1-Jun-19 | SVGGG - Great Gardens of Cornwall - St Ives | 7 | $2,147 |
Single Supplement per night $40
Lake District
| | | | |
| --- | --- | --- | --- |
| Date | Description | Nights | USD |
| 25-May-19 | CNGDT - Southern Lake District Garden Tour - Conistonwater | 7 | $2,093 |
Single Supplement per night $40
Guided Garden Tour in Sussex
Sussex offers a huge variety of gardens to the visitor. Some are on the thin chalky soils of the South Downs, others are on acid soils allowing a rich variety of ericaceous plants to be grown, whilst those near the coast benefit from the mild climate.
Holiday highlights:
Arundel Castle Gardens and Highdown, high on the South Downs with exciting plants
Sussex Prairies, planted in the naturalistic style and West Dean Gardens
Wakehurst Place &mParham House, with its 4-acre walled garden
Borde Hill & Nymans Garden

| | | | |
| --- | --- | --- | --- |
| Date | Description | Nights | usd |
| 28-Jun-19 | AWGDT - Sussex Garden Tour - Abingworth | 7 | $2,093 |

Single Supplement per night $40
Explore inspirational Welsh gardens at their best. The wonderful creations of iconic landscape architects – Capability Brown's Berrington Hall and Thomas Mawson's Arts & Crafts garden at Dyffryn – are a must-see and provide a glimpse into the heyday of opulent country gardens. The tour also features the beautifully restored "lost" garden of Aberglasney, the National Botanic Gardens of Wales and the elegant Weir gardens on the banks of the River Wye.
Holiday highlights
Explore the creations of the iconic Capability Brown at Berrington Hall and Thomas Mawson at Dyffryn
Visit a variety of gardens, including the National Botanic Gardens of Wales
Full-day tours to get the most from your holiday
Price includes
High quality en-suite accommodation and excellent food in our Country House
The guidance and services of our knowledgeable HF Holidays' leader, ensuring you get the most from your holiday
All transport to and from gardens on a comfortable, good-quality mini-coach with PA system
All garden admissions costs (please note this does not include entrance to stately homes/houses, for which there is a separate admission fee)
| | | | |
| --- | --- | --- | --- |
| Date | Description | Nights | usd |
| 14-Jun-19 | BRGDT - Welsh Borders Garden Tour - Brecon | 7 | $2,093 |

Single Supplement per night $40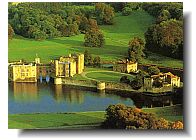 Malhamdale, Southern Yorkshire Dales Newfield Hall, an imposing stone mansion built in 1856, stands proudly at the end of a tree-lined drive in two acres of mature grounds. Retaining its 19th Century ambience, it has a pillared entrance, baronial hall and courtyards. The hall is peacefully situated in the southern part of the Yorkshire Dales National Park, and less than half a mile from the Pennine Way, which leads north to the geological wonders of Malhamdale. BY RAIL: To Skipton station. 2 hours from Manchester by train, 4 hours from London. Visit thetrainline.com for train information and to book tickets. Transfer to House: (7 miles).No departures 2019
Hampton Court Flower Show Garden Tour
This special short break includes a full day at the stunning RHS Flower Show. Set in the expansive parkland surrounding Hampton Court Palace there are extensive display gardens and floral marquees. On the next day we'll visit the impressive Borde Hill garden, then move on to Nyman's, the 'green' garden of the National Trust.
Holiday highlights:
A full day at the Royal Horticultural Society's Hampton Court Palace Flower Show, in the magnificent setting of Hampton Court Palace
Visit the impressive Borde Hill Garden, which boasts 200 acres of Grade II listed park and woodland No departures 2019
Guided Garden Tour in the Scottish Highlands
Saturday: Arrival day
You can check in to your room from 2.30pm onwards. Tea and coffee are available throughout the afternoon in the lounge. We invite everyone to dinner at 7.30pm. This is the first occasion when everyone meets together. After dinner we'll introduce your leader and tell you more about your holiday.
Sunday: Druimneil House and Angus's Garden
Start your garden exploration with Druimneil, overlooking Loch Lhinne, which contains a fine range of rhododendrons, shrubs and trees. Then it's on to Inverawe Fisheries and Country Park, for lunch, walks and maybe some salmon. Next is Angus's Garden, a 9 acre woodland garden created in 1957 by Betty Macdonald in memory of her son Angus. The garden is set in magnificent scenery, with stunning views towards Ben Cruachan and Glen Etive, and offers peaceful walks and interesting plants.
Monday: Ardtornish Castle and Ard Daraich
We cross to Morvern, the most isolated part of Argyll, to visit Ardtornish Castle. On a windswept position overlooking Mull, the soil is stony, acidic and wet. Despite this, the garden is beautifully designed, originally to be seen from the sea. After lunch on the beautiful Morvern peninsula, renowned for the variety of bird life, flora and wildlife, we visit Ard Darich, a 7 acre hill garden with rare rhododendrons, camellias, acers, trees and shrubs.
Tuesday: The Isle of Seil
The walled garden of historic Ardmaddy Castle used to be barracks, dating back to the 1745 rebellion. Previously also a market garden, a rhododendron enthusiast has hybridised many varieties, and recently, water and woodland gardens have been developed. Next is the small but delightful garden of An-Cala, designed by Thomas Mawson on soil imported from England.
Wednesday: Free day
A free day for you to explore the local area or to relax in the Country House.
Thursday: Ardkinglas Woodland Garden and Crarae
We travel through amazing scenery including the Arrochar Alps on our way to Ardkinglas Woodland Garden, famous for champion trees and the tallest tree in Britain. The many red squirrels add interest to the walks. After lunch at the Cairndow Tree Shop we head to Crarae. Run by the National Trust, the planting is centred round a gorge and simulates a Himalayan valley.
Friday: Ardchatton Priory and Arduaine
The fascinating Ardchatton Priory is steeped in history with a garden lovingly tended by a wonderful character, old George. He has a cacti collection not to be missed, as well as a sorbus and wildflower garden, roses and shrubs. Then we visit Arduaine. This wonderful, endangered coastal garden forms a horticultural tour around the temperate world. The collection includes blue Tibetan poppies, giant Himalayan lilies and Chatham Island forget-me-nots.
Saturday: Depart after a leisurely breakfast
Every effort is made to adhere to this itinerary; however there may be circumstances beyond our control which could lead to a change in the programme
| | | | |
| --- | --- | --- | --- |
| Date | Description | Nights | USD |
| 1-Jun-19 | LLGDT - Scottish Highlands Garden Tour - Glen Coe | 7 | $2,093 |
Single Supplement per night $40

Call 1-800-221-2474 9AM - 6PM or Please Email Us For Information

What's included in all of these programs:

English Garden Tours above include, Scotland and Wales garden tours include:
Accommodations for nights specified, including private bath/shower. Extra nights may be available
Breakfast, dinner and afternoon tea daily.
Full time tour leader
Transport to and from your garden exploration each day, if needed.
All taxes (Value Added Tax VAT)
Airfare and transfers are available from all major cities at an additional cost.
IMPORTANT FACTS
You need to be mobile to get around the gardens, where the terrain may vary from gravel to tarmac or grass. You can enjoy these tours on different levels – the gardens are all beautiful to look at so you don't need prior knowledge. An expert tour leader will accompany the group. We try to include a mix of the most attractive public gardens and some equally interesting private ones. If you would like a full itinerary, please ask. Public gardens often neighbour our Country House Hotels, which you will often be able to visit as an alternative (admission not included). Days are full, leaving around 9.30am and returning around 5.30 to 6.00pm. Admissions to gardens and transport costs are included. Evenings include a briefing to help you get the most from your next visit, plus time to socialize.
Do the hotels have laundry rooms? Our own Country House accommodation have dedicated laundry rooms
BOOK THIS TODAY! CALL LYNOTT TOURS 9AM-6PM MONDAY-FRIDAY AT 1-800-221-2474 OR
Please Email Us For Information