Highlights of Britain - London to Edinburgh via Wales
England - Wales - Scotland
From London to Edinburgh via Wales
Cotswolds, York, Lake District

10 DAYS/9 NIGHTS /UP TO 18 GUESTS
This adventure delves deep into Britain's history and culture. In England, we celebrate the differences and trace the footsteps of Bronte, Beatrix Potter, and even Dan Brown. We visit Snowdonia in North Wales and the borders of Scotland. Our journey takes in spectacular scenery and dramatic castles
Little tour of England, Scotland BOOK THIS TODAY! CALL LYNOTT TOURS 9AM-6PM MONDAY-FRIDAY AT 1-800-221-2474
The Lynott Tours Difference
Delve into Welsh cuisine with a cookery demonstration and lunch at the Bodnant Welsh Food Centre
Indulge your sweet tooth and become a dessert connoisseur at the world famous "Pudding Club"
Explore the scenic back roads of some of Britain's most spectacular regions, including the Cotswolds, Snowdonia National Park, the Yorkshire Dales and the Lake District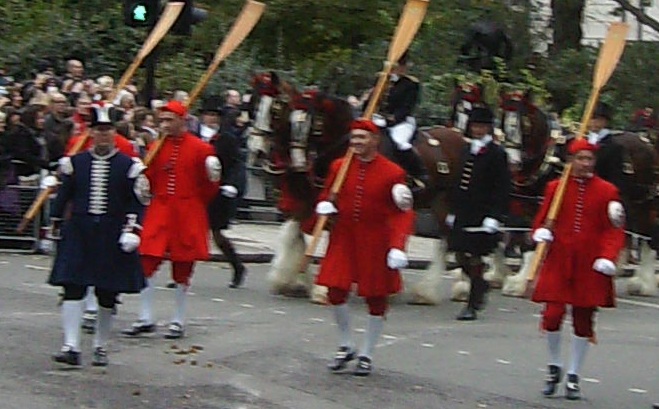 DAY 1 LONDON – OXFORD – COTSWOLDS 
Our group meets in London, but we soon leave the capital behind for the 'dreaming spires' of Oxford. A guided walking tour provides the perfect introduction to this most English of cities, taking in the hallowed halls of one of the historic colleges. Then it's off to the rolling green hills and honeystone villages of the Cotswolds – England's bucolic heartland. As a welcome treat, tonight's dinner is at the world famous Pudding Club, where we become classic dessert connoisseurs. Accommodation: (Three Ways House Hotel)(D)
DAY 2 COTSWOLDS – STRATFORD-UPON-AVON – COTSWOLDS
There's plenty of time to enjoy this morning at your leisure before we leave to visit Stratford-upon-Avon. This medieval market town is famous as the 16th-century birthplace of William Shakespeare. Accommodation: (Three Ways House Hotel) (B)
BOOK THIS TODAY! CALL LYNOTT TOURS 9AM-6PM MONDAY-FRIDAY AT 1-800-221-2474
DAY 3 COTSWOLDS – WORCESTER – IRONBRIDGE – DENBIGHSHIRE
This morning we follow the crusades of saints and kings as we tour Worcester Cathedral. Founded over 1,000 years ago, the cathedral houses ancient medieval texts, as well as the tomb of the infamous King John. Our road then turns towards the rugged, ancient landscapes of Wales. En route, we stop to explore the town of Much Wenlock and UNESCO protected Ironbridge Gorge. We continue to Denbighshire where we settle in for a two-night stay in the Welsh countryside.​Accommodation: (The Mulberry Inn) (B, D)
DAY 4 DENBIGHSHIRE– SNOWDONIA NATIONAL PARK – DENBIGHSHIRE Soaring mountains. Deep, green valleys. Shimmering lakes. It's time to soak up the splendour of North Wales' Snowdonia National Park, an Area of Outstanding Natural Beauty. . We stop in Llangollen, a small town situated on the River Dee, before we return to our hotel for a delicious dinner. ​Accommodation: (The Mulberry Inn)(B, L, D).
DAY 5 CHESTER – HAWORTH – YORK
Today we swap beautiful countryside for timeless towns and cities. A walking tour of Chester takes us along streets lined with striking black and white Tudor buildings. Then we journey east across the Pennine Hills, with glorious views waiting around every bend in the road. After paying homage to some of Britain's literary greats at the Brontë Parsonage at Haworth, we continue to York – historic capital of northern England and our home for the next two nights.​Accommodation: (Churchill Hotel) (B)
DAY 6 YORK 
From the Romans to the Vikings, York has been an important pin in the map for thousands of years. This morning your tour leader introduces the old town, before leaving you free to explore at leisure in the afternoon. You could browse the boutiques lining The Shambles. Stroll the Roman city walls. Or climb to the roof of York Minster for a birds-eye view over the city rooftops. ​Accommodation: (Churchill Hotel)(B)
DAY 7 YORK – CASTLE HOWARD – LAKE DISTRICT 
Experience the glory days of the English country estate at 18th century Castle Howard – renowned as one of the country's finest historic houses. Our path then takes us through the Yorkshire Dales National Park, where we pass rivers and dells, tiny villages and hills criss-crossed with centuries-old stone walls. The spectacular conclusion to the day's journey is the Lake District, where we enjoy a two-night stay.Accommodation: (Waterhead Hotel) (B, D)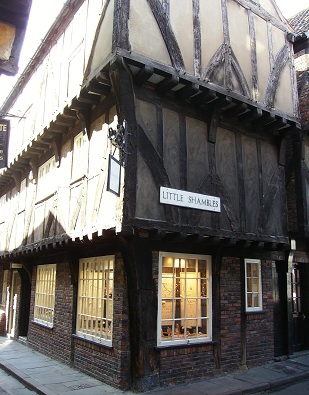 DAY 8 LAKE DISTRICT 
Today we trace the literary heritage of one of Britain's most beautiful national parks. Our first stop, on the shores of Lake Windermere, is Beatrix Potter's Hill Top Farm, where she wrote many of her beloved children's stories. Then we drop by Dove Cottage, once home to William Wordsworth. It was on one of the poet's walks from here that he came across the sight that inspired his famous poem, Daffodils. Afternoon sees us take to the water on a lake cruise, before returning to our accommodation for a relaxing evening.Accommodation: (Waterhead Hotel) (B)
DAY 9 LAKE DISTRICT – SCOTTISH BORDERS 
The lakes disappear in the rear-view mirror as we journey from Cumbria along Hadrian's Wall. We explore Birdoswald Fort, one of the finest Roman sites on the wall, before travelling through the sweeping scenery of the Scottish Borders. A traditional Scottish dinner provides us with a warm welcome to the third and final country on our adventure. Accommodation: (Frairs Carse Hotel)(B, D)
DAY 10 SCOTTISH BORDERS – ABBOTSFORD HOUSE – ROSSLYN CHAPEL – EDINBURGH 
Our tour may end today, but there are still plenty of sites to enjoy. Morning sees us strolling through the walled gardens of Abbotsford House, the former home of writer Sir Walter Scott. And afternoon has us uncovering the mysteries of Rosslyn Chapel, immersed in legend and featured in The Da Vinci Code. That brings us to Edinburgh, where our tour comes to a close in style in Scotland's historic capital. (B)
INCLUSIONS
9 nights' accommodation in boutique hotels
Experienced tour leader
Luxury mini-coach transportation
Full English breakfast daily (B)
Five evening meals (D)
Welsh cooking demonstration and lunch (L)
Guided walking tour of Oxford
Cruise on Lake Windermere
Entrance fee included to: Worcester Cathedral, Brontë Parsonage, Castle Howard, Beatrix Potter's Hilltop Farm, Dove Cottage, Birdoswald Roman Fort, Abbotsford House and Rosslyn Chapel.
Tour departs from Arbor Hotel Hyde Park Westminster 830AM, returns 530PM Bonham Hotel
Where will be stay? Elegant, comfortable hotels, inns and castles which give you always reflect character and charm, A true feeling of the country that you are in. Not purpose built cookie-cutter hotels, each is unique and exudes its own charm.
For example: Comlongon Castle
Comlongon is a restored 15th century, medieval Scottish castle. The stronghold was built in the early 1400s by the Murray family, to guard against approaches from across the border, and it's regarded as one of the most impressive strongholds of its age to survive. Its colourful history makes for an atmospheric stay. The Great Hall is adorned in medieval armour and weaponry and many of the bedrooms have four-poster beds. The award-winning, oak-panelled restaurant prides itself on using local produce, with the menu changing daily; you'll be treated to a sumptuous Scottish banquet.
2019 TOURS ON SALE
| | | | | |
| --- | --- | --- | --- | --- |
| 4/7/2019 | 4/16/2019 | 9 | | 3249 |
| 4/20/2019 | 4/29/2019 | 9 | G | 3289 |
| 4/25/2019 | 5/4/2019 | 9 | | 3289 |
| 4/28/2019 | 5/7/2019 | 9 | G | 3329 |
| 5/2/2019 | 5/11/2019 | 9 | G | 3289 |
| 5/5/2019 | 5/14/2019 | 9 | G | 3329 |
| 5/8/2019 | 5/17/2019 | 9 | G | 3329 |
| 5/10/2019 | 5/19/2019 | 9 | G | 3329 |
| 5/14/2019 | 5/23/2019 | 9 | G | 3329 |
| 5/16/2019 | 5/25/2019 | 9 | | 3329 |
| 5/19/2019 | 5/28/2019 | 9 | G | 3329 |
| 5/21/2019 | 5/30/2019 | 9 | | 3329 |
| 5/23/2019 | 6/1/2019 | 9 | G | 3329 |
| 5/26/2019 | 6/4/2019 | 9 | | 3329 |
| 5/28/2019 | 6/6/2019 | 9 | G | 3329 |
| 5/30/2019 | 6/8/2019 | 9 | | 3329 |
| 6/2/2019 | 6/11/2019 | 9 | G | 3329 |
| 6/4/2019 | 6/13/2019 | 9 | | 3329 |
| 6/6/2019 | 6/15/2019 | 9 | | 3329 |
| 6/11/2019 | 6/20/2019 | 9 | G | 3329 |
| 6/13/2019 | 6/22/2019 | 9 | | 3329 |
| 6/20/2019 | 6/29/2019 | 9 | G | 3329 |
| 6/23/2019 | 7/2/2019 | 9 | | 3329 |
| 6/25/2019 | 7/4/2019 | 9 | G | 3329 |
| 6/29/2019 | 7/8/2019 | 9 | | 3329 |
| 7/7/2019 | 7/16/2019 | 9 | G | 3329 |
| 7/9/2019 | 7/18/2019 | 9 | | 3329 |
| 7/17/2019 | 7/26/2019 | 9 | | 3329 |
| 7/21/2019 | 7/30/2019 | 9 | G | 3329 |
| 7/28/2019 | 8/6/2019 | 9 | | 3329 |
| 7/30/2019 | 8/8/2019 | 9 | | 3329 |
| 8/4/2019 | 8/13/2019 | 9 | G | 3329 |
| 8/6/2019 | 8/15/2019 | 9 | | 3329 |
| 8/11/2019 | 8/20/2019 | 9 | | 3329 |
| 8/15/2019 | 8/24/2019 | 9 | G | 3329 |
| 8/18/2019 | 8/27/2019 | 9 | G | 3329 |
| 8/22/2019 | 8/31/2019 | 9 | G | 3329 |
| 8/25/2019 | 9/3/2019 | 9 | G | 3329 |
| 8/27/2019 | 9/5/2019 | 9 | G | 3329 |
| 9/1/2019 | 9/10/2019 | 9 | G | 3329 |
| 9/3/2019 | 9/12/2019 | 9 | G | 3329 |
| 9/5/2019 | 9/14/2019 | 9 | G | 3329 |
| 9/8/2019 | 9/17/2019 | 9 | G | 3329 |
| 9/10/2019 | 9/19/2019 | 9 | G | 3329 |
| 9/12/2019 | 9/21/2019 | 9 | G | 3329 |
| 9/15/2019 | 9/24/2019 | 9 | G | 3329 |
| 9/17/2019 | 9/26/2019 | 9 | G | 3329 |
| 9/19/2019 | 9/28/2019 | 9 | G | 3329 |
| 9/22/2019 | 10/1/2019 | 9 | G | 3329 |
| 9/26/2019 | 10/5/2019 | 9 | G | 3329 |
| 10/1/2019 | 10/10/2019 | 9 | | 3289 |
| 10/6/2019 | 10/15/2019 | 9 | | 3289 |
| 10/13/2019 | 10/22/2019 | 9 | | 3289 |
| 10/17/2019 | 10/26/2019 | 9 | | 3249 |
| | Single Supplement | | | 629 |
Fully Booked - No individual space available.
Guaranteed=Guaranteed to go, and there are still a few seats available. Book now.
Private Departure=Departure booked by a group. No individual space available.
BOOK THIS TODAY! CALL LYNOTT TOURS 9AM-6PM MONDAY-FRIDAY AT 1-800-221-2474 OR Please Email Us For Information