9 Day Great British Cities - Edinburgh, York and London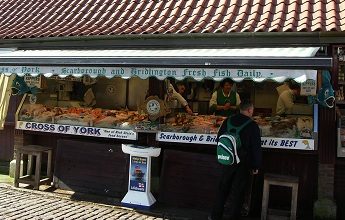 Why rush when visiting some of the most popular british travel sites, we spend 2 and 3 nights in each of these Great British Cities. Start your british travel journal and don't forget to take plenty of pictures as we visit Shakespeare's Stratford – upon –Avon, the quaint fishing port of Whitby and the "home of golf" St. Andrews.  Join the many british travel instagrammers and post your best shot. #pubsandmore
An escorted tour of Great Britain with just three stops - in major cities in England and Scotland. The capital of England - London and the capital of Scotland - Edinburgh, plus the medieval city of York.
Authentic Local Experiences: Expect an unforgettable evening of music, ceremony, theatre and dance at the Royal Edinburgh Military Tattoo on August 5 to 19 departures. Step back in time when you visit a North Yorkshire Moors Railway Station -- each station represents a different steam era. See Yorkshire's amazing scenery as you travel by vintage locomotive. Visit Abbotsford, the former home of Sir Walter Scott, located in the Scottish Borders.
Itinerary
Map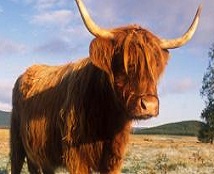 Day 1: EDINBURGH & SCOTTISH EVENING
Land in Edinburgh. Transfer to your hotel and spend the day relaxing in your lovely manor house hotel on the outskirts of Edinburgh, the perfect time for your first entry into your british travel journals
 You may like to explore central Edinburgh a little on your own. At 6:30 pm meet your tour director and fellow travelers right in your hotel for a Scottish evening with dinner followed by a ceilidh, a traditional party with bagpipe music. (D)

Day 2: EDINBURGH CASTLE & CITY TOUR
Explore central Edinburgh to see the 200-year-old "New Town" with planned streets and elegant Georgian houses. View the Royal Mile with its narrow medieval houses and tour Edinburgh Castle to see the Crown Jewels of Scotland and the Stone of Destiny. On Aug 7 to 21 departures, experience the world-famous Royal Edinburgh Military Tattoo. (B)

Day 3: GLAMIS CASTLE & ST ANDREWS
Tour Glamis Castle, the legendary setting of Shakespeare's "Macbeth" and childhood home of the Queen Mother. Cross the modern Tay Bridge to the medieval town of St Andrews, "the home of golf." Enjoy a panoramic tour and free time exploring. Back in Edinburgh, head to a nearby pub for dinner.
(B, D)

Day 4: ABBOTSFORD HOUSE & YORK MINSTER
Visit Abbotsford House, the former home of historical novelist and poet Sir Walter Scott. Continue to Hadrian's Wall which marks the northern edge of the mighty Roman Empire. In York, visit York Minster, famous for its stained glass windows. In the evening dine in a centuries-old pub and then take a light-hearted ghost tour.
(B, D)

Day 5: HISTORIC TRAIN RIDE & CASTLE HOWARD
Head to Pickering Station or Goathland Station, which served as "Hogsmeade" station in the Harry Potter series, and travel on the North Yorkshire Moors Railway by vintage locomotive. In Whitby, take a guided stroll around the picturesque harbor, winding streets, and quaint buildings. Tour the elaborate Castle Howard, an imposing 18th century mansion where "Brideshead Revisited" was filmed.
(B, D)

Day 6: SHAKESPEARE'S BIRTHPLACE & LONDON
Travel to Stratford-upon-Avon and visit Shakespeare's birthplace to enjoy an exhibition about his life and work. Drive through the scenic Cotswolds, renowned for picturesque villages built of honey-colored stone with charming gardens. Arrive in London where the evening is free.
(B)


Day 7: TOWER OF LONDON & CITY SIGHTSEEING
Tour London to see some famous landmarks including Piccadilly Circus, Trafalgar Square, Westminster Abbey, Big Ben, and the Houses of Parliament. Visit the mighty Tower of London to see the fortresses, Beefeaters in elaborate uniforms, and the dazzling Crown Jewels. The afternoon and evening are free exploring and dining.
(B)

Day 8: LONDON SIGHTSEEING
Enjoy a free day on an open-top bus tour around London's famous landmarks. Choose from a number of routes including a walking tour or a River Thames cruise.
(B)

Day 9: TOUR ENDS IN LONDON
Your tour ends after breakfast.
(B)
B: Breakfast; L: Lunch; D: Dinner

Questions? Call Lynott Tours at 1 (800) 221-2474 USA Canada; 01 516 248 2042 ELSEWHERE Please Email Us For Information
B=Breakfast, CB=Continental Breakfast, L=Lunch, D=Dinner

What's Included
GROUP AIRPORT TRANSFERS
When we book your flights together with a coach tour, we include complimentary group transfers on the starting and ending date of tours at times specified on each itinerary-a $30 per person fee applies to land only bookings.
Sightseeing by luxury coach
Professional tour director
8 nights in hotels listed
Full breakfast daily (B) except on day 1
4 dinners including a Scottish evening in Edinburgh, a cozy tavern dinner in Edinburgh, and dinner at an historic pub in York.

Castle Howard Edinburgh Castle Glamis Castle North Yorkshire Moors Railway vintage train ride Shakespeare's Birthplace St Andrews - Home of Golf Tower of London & Crown Jewels York MinsterHeadsets for walking tours

Deluxe carry-on backpack, ticket wallet, luggage tags & strap
All local taxes, hotel service charges & porterage for one suitcase per person
Free Wi-Fi on coaches and in hotel lobbies
Superior First Class Hotels
Norton House Edinburgh (3 nights)
York Marriott York (2 nights)
Doubletree by Hilton - West End London (3 nights) Child 8-21 reductions: sharing with two adults DEDUCT 10%; ONLY ONE TRIPLE ROOM IS AVAILABLE PER DEPARTURE - BOOK EARLY. Airfare is available from many cities. Just ask.
9 days Edinburgh. Scotland to London

Start
End
Special
EDINBURGH. SCOTLAND
LONDON
Departure
Sun Apr 22, 2018
Mon Apr 30, 2018
US$2210
Guaranteed
Sun May 06 2018
Mon May 14, 2018
US$2380
Guaranteed
Sun Jun 03 2018
Mon Jun 11, 2018
US$2380
Sun Jun 17, 2018
Mon Jun 25, 2018
US$2380
Guaranteed
Sun Jul 15, 2018
Mon Jul 23, 2018
US$2380
Guaranteed
Sun Jul 29, 2018
Mon Aug 06 2018
US$2380
Sun Aug 05 2018
Mon Aug 13, 2018
US$2540
Tattoo/Tour Guaranteed
Sun Aug 19, 2018
Mon Aug 27, 2018
US$2540
Tattoo/Tour Guaranteed
Sun Sep 09 2018
Mon Sep 17, 2018
US$2380
Sun Sep 16, 2018
Mon Sep 24, 2018
US$2380
Sun Sep 23, 2018
Mon Oct 01 2018
US$2380
Guaranteed
Sun Sep 30, 2018
Mon Oct 08 2018
US$2380
Guaranteed
Sun Oct 14, 2018
Mon Oct 22, 2018
US$2210

Single room supplement: $780
ROYAL BRITAIN 9 DAY small group tour -
EDINBURGH, YORK, OXFORD, LONDON
To travel Britain is to travel through a land with rich history and tradition, metropolitan cities and quaint villages, rolling green hills and jagged coastlines, just to name a few. Explore this diverse land on this tour which has been specially designed to include Royal connections. Start your british travel journal and don't forget to take plenty of pictures as we visit the historic streets of Edinburgh to the excitement  of London. Join the many british travel instagrammers and post your best shot. #pubsandmore
THE LYNOTT TOURS DIFFERENCE  
See Balmoral Castle, the summer residence of the Queen
Visit Kensington Palace, the home of Queen Victoria & Princess Diana
Visit the Royal Yacht Britannia, the former royal yacht of the British monarch
Tour Inclusions
8 nights in boutique accommodation 
Experienced Driver/Tour Leader
Premium mini-coach transportation
Breakfast daily (B), 5 evening meals (D)
Entrance included to:  St Andrews University & Golf course, Balmoral Castle (not August/September), Crathie Church, Crathie Graveyard, Edinburgh Castle & Royal Mile Walk, Royal Yacht Britannia, Rosslyn Chapel, Buckingham Palace, St James's Palace & Clarence House, Braemae Castle,  Lochnagar distillery. Kensington Palace, York Minster, Princess Diana & Albert Memorial, Windsor Castle and Hampton Court

DAY 1 EDINBURGH – ST ANDREWS – BALLATER

Home to endless natural beauty, history and cobbled streets begging to be discovered, Scotland will not disappoint. Our first stop includes a visit to St Andrews University and free time to stroll around the university's golf course before we continue to Loch Muick in Ballater – the picnic site of Queen Victoria and where some of the Royal family still frequent. In the evening, we sit down for dinner and a enjoy an included bagpipe performance before retiring for the night. (D)

​Accommodation: (Deeside Inn)




DAY 2 BALLATER – BALMORAL – BALLATER

Sensational architecture and breath-taking scenic views set the tone for today as we enter the Balmoral Castle, the summer residence of the Queen, Crathie Church and the Crathie Graveyard. Next, we journey to Braemar Castle for more jaw-dropping beauty. In the afternoon, walk around the site of the Highland Games and after, head to Lochnagar Distillery for a dram of whisky if you wish. Spend the remainder of the afternoon at leisure. (B)

​Accommodation: (Deeside Inn)




DAY 3 BALLATER – EDINBURGH

After breakfast, we embark on a tour of Edinburgh Castle and Royal Mile walk. In the afternoon, we head to the Royal Yacht Britannia – which was used by the Royal family until it was de-commissioned and later transfer back to our hotel. In the evening, we enjoy an evening meal together. (B,D)

​Accommodation: (Carberry Tower Mansion House)




DAY 4 EDINBURGH – ROSSLYN – YORK

Turning our attention away from stunning Edinburgh, we travel to the Rosslyn Chapel (featured in the film The Da Vinci Code) before going to York in the afternoon. With no set agenda, it's your turn to write the itinerary today with free time to explore as you wish before we meet for dinner in the evening. (B,D)

​Accommodation: (The Grange Hotel)




DAY 5 YORK – FOSSGATE – YORK

Today, we begin with a city tour of York where you can discover the York Minster and Tower. Later, the afternoon is yours to explore this gorgeous city. (B)

​Accommodation: (The Grange Hotel)




DAY 6 YORK – STRATFORD-UPON-AVON – SHIPSTON ON STOUR – LEAMINGTON SPA

Our first stop today is one for the literary buffs with a visit to Stratford-Upon-Avon; the birthplace of William Shakespeare. Before the day is out, we depart for our hotel and indulge in dinner in a local restaurant. (B,D)

​Accommodation: (Mallory Court Leamington Spa)




DAY 7 LEAMINGTON SPA – OXFORD – LONDON

With your eyes set on Oxford today, enjoy a tour of the surrounding colleges where members of the Royal family studied before driving to London. (B)

​Accommodation: (Grange Wellington)




DAY 8 LONDON

A trip to England wouldn't be complete without a sightseeing day in London. We start with a tour of Buckingham Palace, before passing by St. James's Palace, Clarence House, the Banqueting House and more. Then, take a tour of Kensington Palace and visit the Princess Diana Memorial Fountain and Albert memorial.  In the evening, we meet for our farewell dinner at Goring, a Michelin-starred restaurant adorned with Swarovski chandeliers – frequented by royalty. (B,D)

​Accommodation: (Grange Wellington)




DAY 9 LONDON – WINDSOR – HAMPTON COURT – LONDON

Before we say goodbye, we have one final tour of Windsor Castle before exploring Hampton Court Palace. En route back to London, we pass by Eton College and say farewell in the afternoon. (B)

Take 5% off until Dec 31, 2017
Royal Britain
2018
Starts 
Edinburgh
Ends
London
Price per person USD
Saturday
5-May-18
Monday
14-May-18
3699
Saturday
19-May-18
Monday
28-May-18
3699
Guaranteed
Saturday
2-Jun-18
Monday
11-Jun-18
3699
Saturday
16-Jun-18
Monday
25-Jun-18
3699
Saturday
7-Jul-18
Monday
16-Jul-18
3699
Saturday
11-Aug-18
Monday
20-Aug-18
3699
Saturday
8-Sep-18
Monday
17-Sep-18
3699
Guaranteed
Saturday
22-Sep-18
Monday
1-Oct-18
3699
Single Supplement
$600
Call 1-800-221-2474   9AM - 6PM or Please Email Us For Information Cancellation Penalties: Airfare up to 100%; Land: : Penalties per person apply: 70 days or longer: Forfeiture of deposit 69 - 46 days: 35% per person 45 - 8 days: 45% per person 7 - 1 days: 60% per person, On day of departure: 100% per person Travel Insurance from $60
This program appears only on our website. A printed brochure does not exist for this tour.
BOOK THIS TODAY! CALL LYNOTT TOURS 9AM-6PM MONDAY-FRIDAY AT 1-800-221-2474 OR
Please Email Us For Information