Small Group Day Trips & Tours
from London
Fully guided small group day tours from London (group size 1-16). Enjoy a day tour to Stonehenge, the Cotswolds or Bath. Day tour to Windsor Castle. All small group tours are by luxury Mercedes mini coaches. All tours $215 USD per person/$183 child

2017
Small tours (no more than 16 on board)
$215 USD
Monday
Windsor, Bath & Stonehenge
Tuesday
Bath, Stonehenge & Cotswolds
Tuesday
Canterbury Cathedral, White Cliffs of Dover &
Leeds Castle (April to October)
Wednesday
Windsor, Bath & Stonehenge
Wednesday
Downton Abbey filming locations, Cotswolds & 
Blenheim Palace (April to October)
Thursday
Stonehenge, Salisbury & Avebury
Thursday
Oxford, Cotswolds & Stratford Upon Avon
Friday
Windsor, Bath & Stonehenge
Friday
Downton Abbey filming locations, Cotswolds & 
Blenheim Palace  (April to October)
Stonehenge, Glastonbury & Avebury
Saturday
Windsor, Bath & Stonehenge
Cotswolds Villages & Country Pub Lunch (April-October)
Sunday
Oxford, Cotswolds & Stratford Upon Avon
Windsor, Bath & Stonehenge 
Above rates 18 years and above, Child rate
Small & Friendly day trips2018
Days
Destination
Every Day
Windsor, Bath & Stonehenge
$225
Monday &
Stonehenge, Glastonbury & Winchester 
$225
Friday
Tuesday
Bath, Stonehenge & Cotswolds
$225
Tuesday
Canterbury Cathedral, White cliffs of Dover &
$225
Leeds Castle (April to October)
$225
Wednesday, 
Oxford, Cotswolds & Stratford Upon Avon
$225
Thursday & 
Blenheim Palace (April to October)
$225
Sunday
$225
Thursday
Stonehenge, Salisbury & Avebury
$225
Thursday
Warner Bros Studio Tour Making of Harry Potter & Oxford
$225
Friday
Downton Abbey filming locations, Cotswolds & 
$225
Blenheim Palace (April to October when Highclere not open)
$225
Saturday
Cotswolds Villages, Country Pub Lunch &  
$225
Blenheim Palace (April to October)
Above rates 18 years and above, Child 
$194

Small group tour with maximum 16 people
Expert, friendly guide
Admission fees
Travel in executive, air conditioned minicoach
Small group day trips allow more interaction with your tour guide and fellow customers, with access to destinations impossible by large coach!
Departure information
Outside International Student House at 229 Great Portland Street, WIW 5PN. Opposite Great Portland Street Tube station
Outside Gloucester Road Tube station, meet at the station exit (Kensington).

Windsor, Roman Bath and Stonehenge Every Monday, Wednesday, Friday, Saturday and Sunday
Price Includes
Fully guided lecture standard tour
Entrance to Roman Baths
Entrance to Stonehenge
All travel in comfortable purpose-built minibus from Central London
Entrance fee to Windsor Castle is not included in the tour price and this can be purchased on arrival if required. This is because we always arrive when the Castle is less busy and we find that not all visitors want to go inside the castle.
Oxford, Cotswolds & Stratford Upon Avon
Available every Thursday and Sunday
Guided walking tour of Oxford
Entries included to Divinity School in Oxford, Shakespeare's Birthplace
Panoramic tour of Stratford Upon Avon, including visit to Anne Hathaway Cottage
Drive through Bourton on the Water and the charming twins of Upper and Lower Slaughter in the Cotswolds
Cotswolds Villages & Country Pub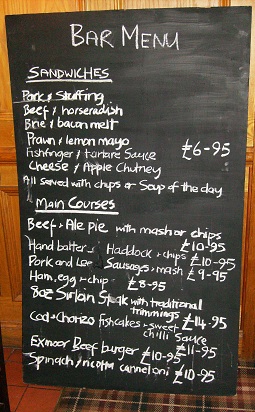 Fully guided tours in Burford, Bibury, Bourton on the water, Upper & Lower Slaughter and Stow on the Wold
Drive through the back-roads to see stunning hamlets and villages including Minster Lovell & Swinbrook
Scenic countryside route to see over the hedgerows, where the big buses cannot go!
Photo stop in Woodstock for Blenheim Palace
Two course English pub lunch
Stonehenge, Salisbury & Avebury
Entries included to Stonehenge, Old Sarum Castle, Salisbury Cathedral – see an original Magna Carta of 1215
Visit to Avebury Stone Circle
Canterbury, Leeds Castle and the White Cliffs of Dover
This day trip operates April to October, available every Tuesday.
Entries included to Canterbury Cathedral, Leeds castle, grounds
Walking tour of Canterbury
Visit to White Cliffs of Dover & Battle of Britain Memorial Trust
Stonehenge, Avebury and Glastonbury Available every Friday

Entries included to Stonehenge, Chalice Well Gardens, Glastonbury Abbey
Visit to Silbury Hill and Avebury Stone Circle; photo stop at Glastonbury Tor
Bath, Lacock & Stonehenge
Available every Tuesday
Entries included to Roman Baths Museum and Stonehenge
Fully guided tour of the city of Bath, including the Royal Crescent, Royal Circus and the Assembly Rooms
Guided walking tour of Lacock
Downton Abbey Filming locations, Cotswolds and Blenheim Palace Visit the sites
associated with Downton Abbey, enjoy lunch in the beautiful Oxfordshire Cotswolds and end the day with a tour of the birthplace of Winston Churchill, Blenheim Palace.  Does not visit Highclere.
1-800-221-2474   9AM - 6PM or Please Email Us For Information

The Best of London Hotels, London Airport Transfers
Rates per person, including, breakfast tax, service
does not apply:
Hop on tour of London
per person
$54
TRANSFERS TO ports/airports
| | |
| --- | --- |
| AIRPORTS (all prices one way) | |
| Heathrow to or from Central London | per car usd |
| Standard Car 1-2 pax | $116 |
| Executive Car 1-2 pax | $153 |
| MPV 1-4 pax | $153 |
| 7 Seater Minivan | $223 |
| | |
| Heathrow to or from Canary Wharf/Docklands | |
| Standard Car 1-2 pax | $153 |
| Executive Car 1-2 pax | $192 |
| MPV 1-4 pax | $192 |
| 7 Seater Minivan | $262 |
| | |
| Gatwick to or from Central London | |
| Standard Car 1-2 pax | $172 |
| Executive Car 1-2 pax | $221 |
| MPV 1-4 pax | $221 |
| 7 Seater Minivan | $260 |
| | |
| Stansted to or from Central London | |
| Executive Car 1-2 pax | $250 |
| MPV 1-4pax | $250 |
| 7 Seater Minivan | $308 |
| | |
| | |
| City Airport to or from Central London | |
| Executive Car 1-2 pax | $153 |
| MPV 1-4 pax | $153 |
| 7 Seater Minivan | $223 |
| | |
| | |
| Gatwick to or from Heathrow | |
| Executive Car 1-2 pax | $221 |
| MPV 1-4 pax | $221 |
| 7 Seater Minivan | $250 |
Also available: Larger coach tours or Black Taxi Tours