England
England Travel & Tours - England with Scotland - Wales - United Kingdom
Glorious England, Devon and Cornwall, the Cotswolds, Stonehenge! Join us on a small group escorted tour of England up to Scotland, or a larger tour, or a London sightseeing tour. (Smaller and black taxi tours also available) Just need London transfers? Click here. Explore the open road on our self drive tours of Great Britain, staying at bed and breakfasts, English castles and charming English inns. Some are self drive tour itineraries for one week or two weeks. We have all of the choices to make your England trip worthwhile and rewarding. Call +1-800-221-2474 9AM - 6PM Mon-Fri Eastern Time Please Email Us For Information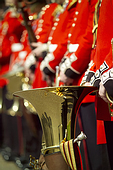 Like to explore the world of Jane Austen? We do that, too. Are you a PBS fan? Then join our Downton Abbey Tour.
London vacation deals: We have city packages in London, and other vacation spots, too. Train travel in Great Britain is an efficient way to travel between points
.
If you don't see it here, please ask. We more than likely can arrange it for you. Why not let Lynott put together an inspiring vacation for you?
British travel - just the way you want it. Our self drive programs give you the freedom to explore history-steeped market towns, idyllic villages and the glorious gardens of England, Scotland and Wales. But, while we leave you to enjoy your vacation independently, we never desert you. Our representatives are available to offer advice and assistance, although you probably won't need much. They are famous for their friendliness and their natural desire to welcome visitors to their countries. And, above all, they speak your language - well, almost - so there's no problem ... B&B's, hotels, castles and inns and a self drive car form the perfect vacation combination.
Customized Self Drive England, Scotland, Wales and luxury 1 week packages.
Self drive Ireland and Britain Scotland B&B's and a castle - 10 day suggested tour of Wales
Two week specials
The right choices for all your escorted travel needs. See the hidden treasures of incredible Britain. Click here to see what's special about our coach tours
Smaller tours- up to 16 on board
Larger Tours
Day Tours from London by black taxi or smaller coach
London sightseeing tours
Christmas travel specials in England
CRUISES AND SHORE EXCURSIONS
2019 Princess British Isles cruises
2019 Royal Caribbean
2019 NCL British Isles
2019 Celebrity British Isles
2019 Crystal Cruises Britain & Ireland
Scheduled shore excursion tours British Isles/Ireland for individuals
Private Excursions for groups all cruise lines
Transfers to/from Southampton and London
Travel in style with our qualified driver/guides in a chauffeur driven car in England or minibus. We have luxury vacations to suit your every desire.
England private tour - chauffeur drive London, Cotswolds, Bath
Cotswolds private tour - chauffeur drive Cotswolds
Literary Tours of England
Jane Austen, Brontes

Walking Tours
England
Cotswolds

The quality and variety of England's countryside is quite breathtaking. Spend a week walking the hills and valleys of England's Lake District.
Planning a group tour?
Great Britain Rail Train tickets Hub Cities
Planning a group tour?
Ask us for a quotation for a group of any size.Great Britain travel the way you want, with the ultimate choice of hotels and sightseeing. Whether you just want a base for excursions, or are planning an extensive itinerary, we can provide exactly what you want.
Literary and Religious Tours:
Methodist Tour of England
Episcopal Cathedrals of England
Special information on
Christmas in England or Scotland.
England walking tours
Traveling on your own? Solo Travel
Tour conditions
Travel insurance 
Click here for a credit card form.
Travel Specials
Call
+1-800-221-2474
9AM - 6PM Mon-Fri Eastern Time
Please Email Us For Information